Centralized Tracking of Actions
Program Contributors can see all Program Actions, Track statuses, and report on progress of improvement initiatives from their Program's profile.
Administrators and Program Leads can access actions created for assessment plans through the Actions tab in the Organization Profile page. Here, these users can view actions for all relevant units in the organizational hierarchy.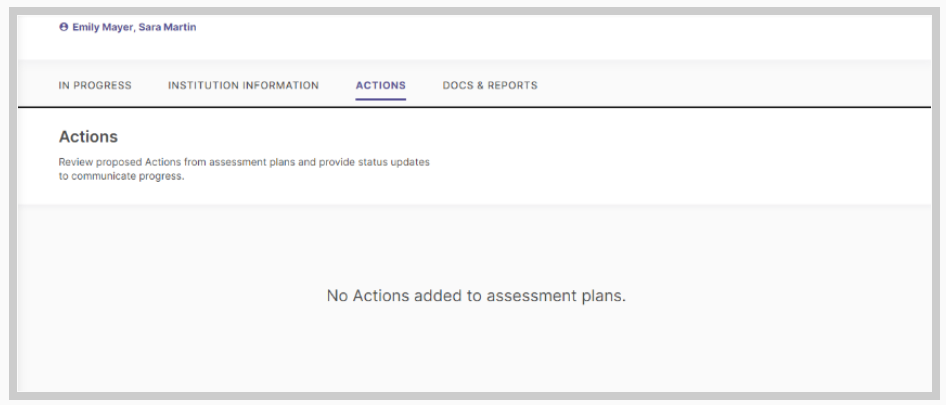 Actions tab when no actions have been reported.


All of the actions created for that specific program in the hierarchy, regardless of the plans, will be displayed under this tab. Users can see those in a tabular manner.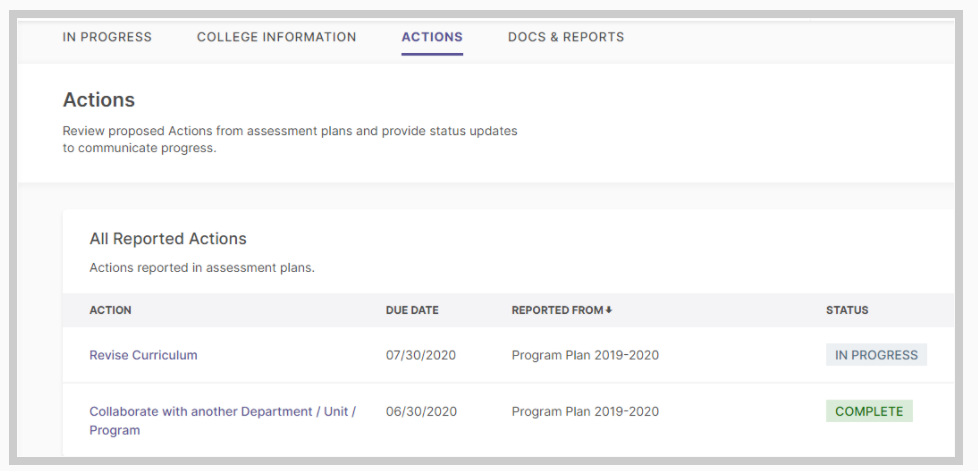 List view of the actions.
All four columns in the Actions tab can be used for sorting.
Action: The Actions column lists all the actions created across reporting years in different plans.
Due Date: The Due Date column lists the due date, if specified, for a particular action.
Reported From: The Reported From columns displays the Plan name in which the particular action was reported.
Status: The Status column indicates the appropriate status for an action.
Users can access the details for a particular action and can also change the status accordingly.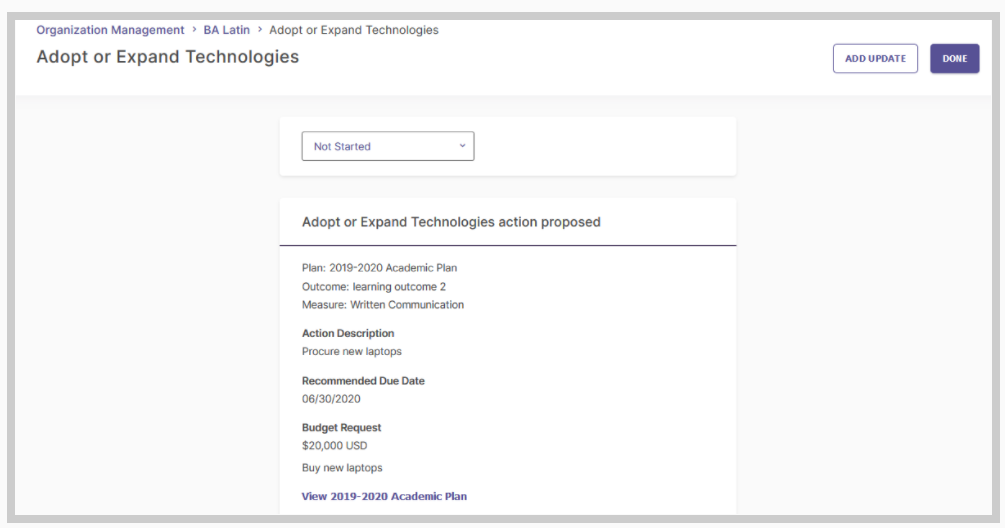 Detailed view of an action with the status dropdown.
Through this detailed view of an individual action, the user can see the plan name, outcome name, and the measure name for which the action was reported. It also displays the Recommended Due Date and the Budget, if specified for an action.
A link to the plan is also provided in this view. Upon clicking the link, the user will be taken to the plan workspace where they can see the detailed plan view.
Adding Updates to Actions
Administrators and contributors can also provide a written update on an action so that contributors can more easily track the context around progress. When viewing an action, these users can add an update by clicking the 'Add Update' button, and can do independently from, or alongside, changing the status. These users can also edit or delete existing updates. Whenever a user adds or edits an update, the user information and the date of the change is displayed on Update card.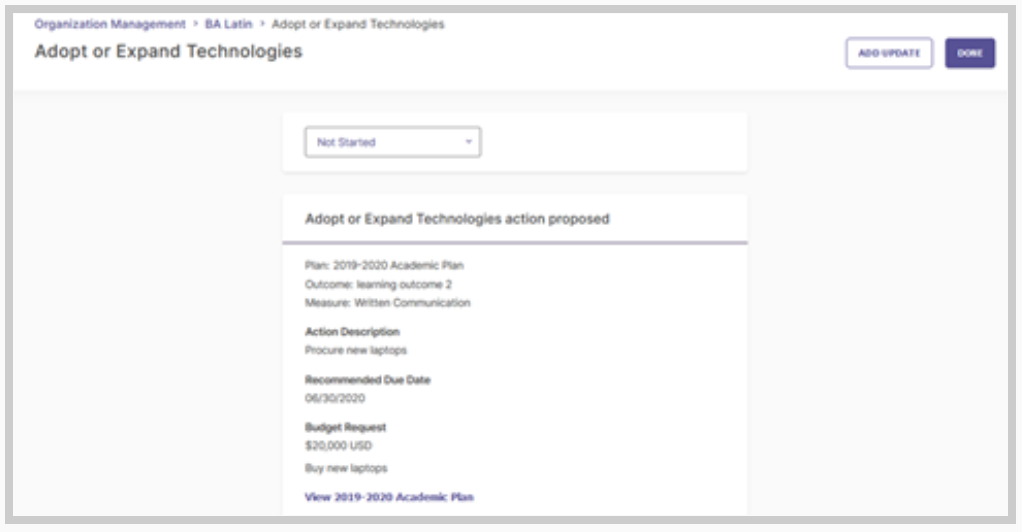 View of the action with the "Add Update" button.
A place to add updates.