The Comprehensive CSV Export of Assessment Plans includes the Findings Summary and Analysis Summary, Actions Items, and Action Status.
This report will export the data for all the input fields results and findings along with the measure actions and their respective updates for an organization.
To locate the report, click on an assessment plan title.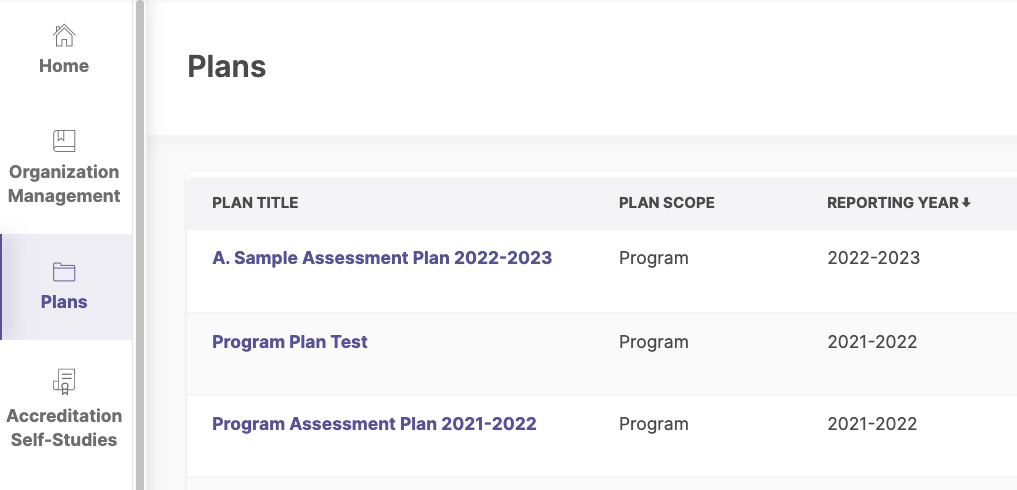 Click Export on the top right corner.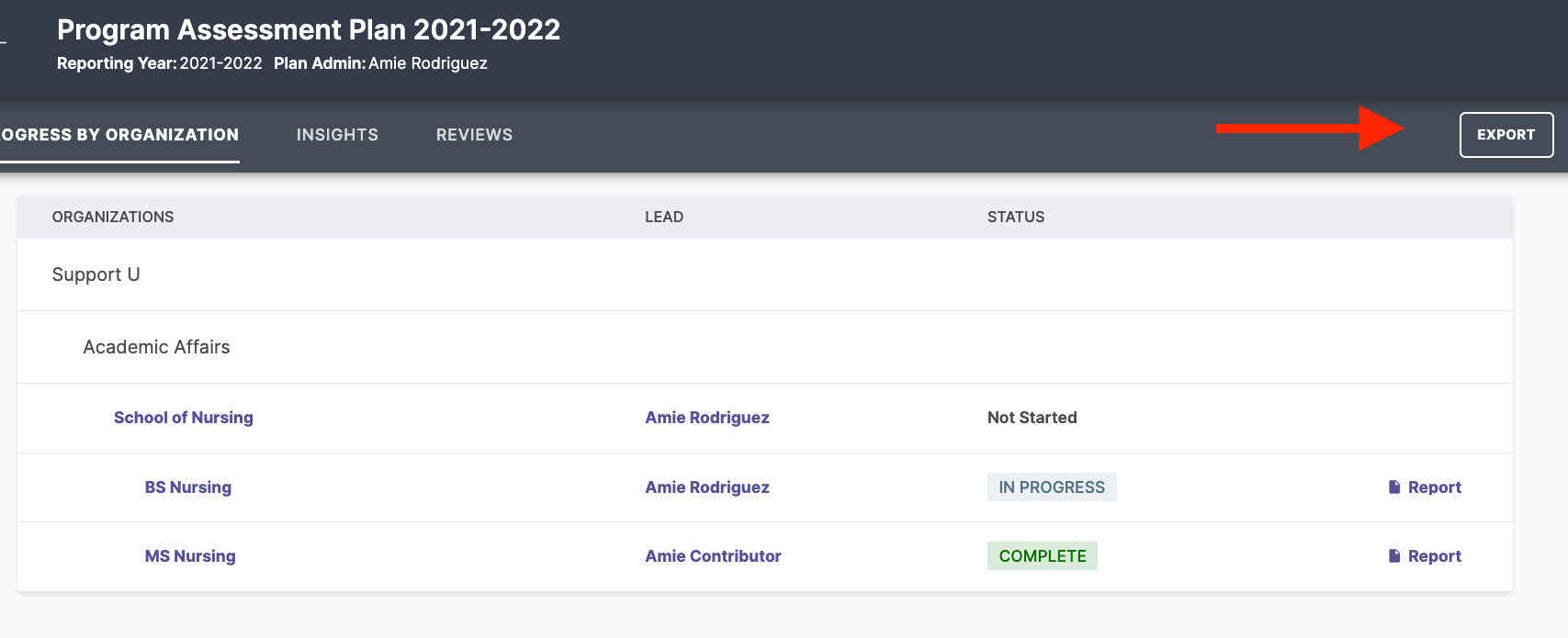 You'll have multiple export options to choose from. Select the Comprehensive Plan Export.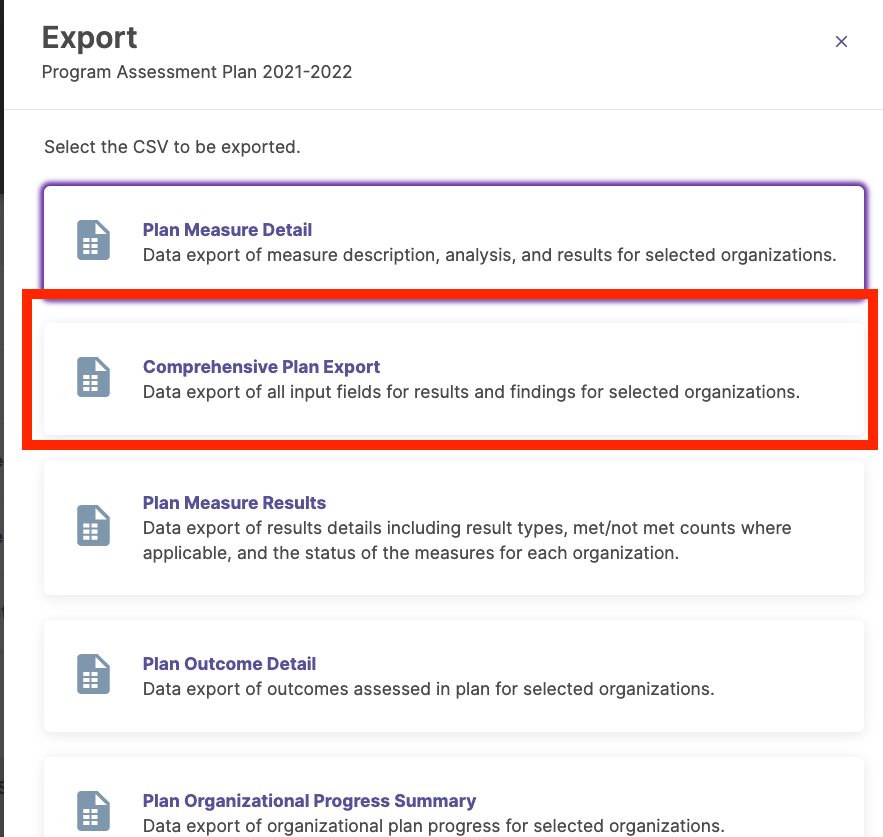 Select the Organizations you want to include in your export and click Export.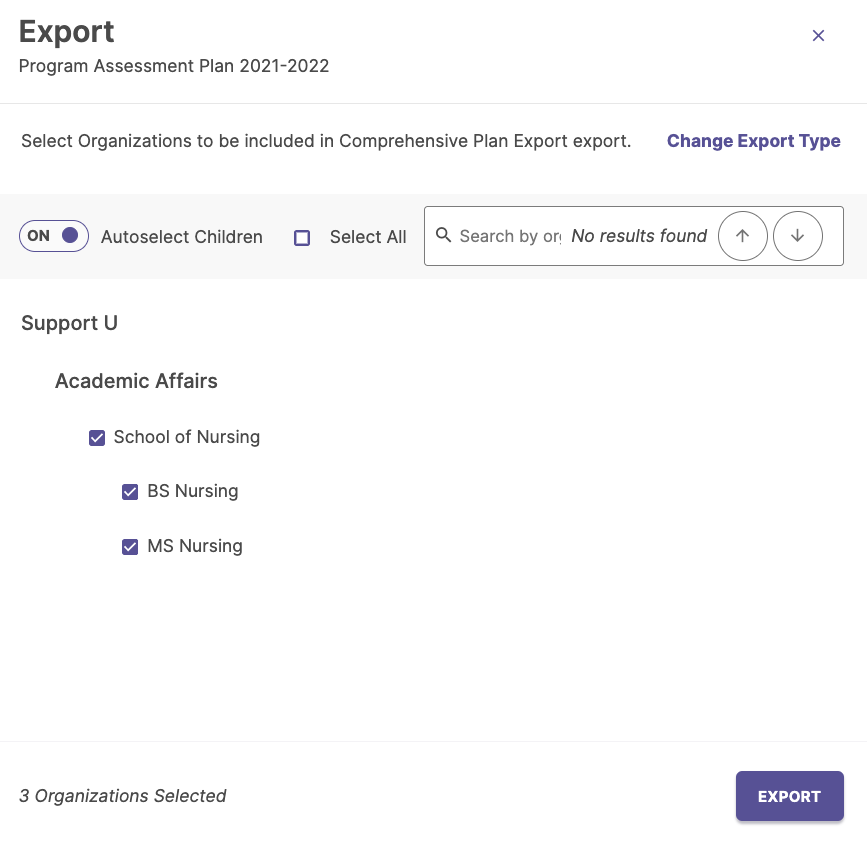 Here is an example of the data that will appear in your export.