After an Assessment Plan has been completed, reviewers may be assigned to review the plan using a rubric.
If you are assigned as a reviewer, you will receive an email notification that the plan is ready for review. You'll also receive a reminder email to complete the review within 48 hours of the due date.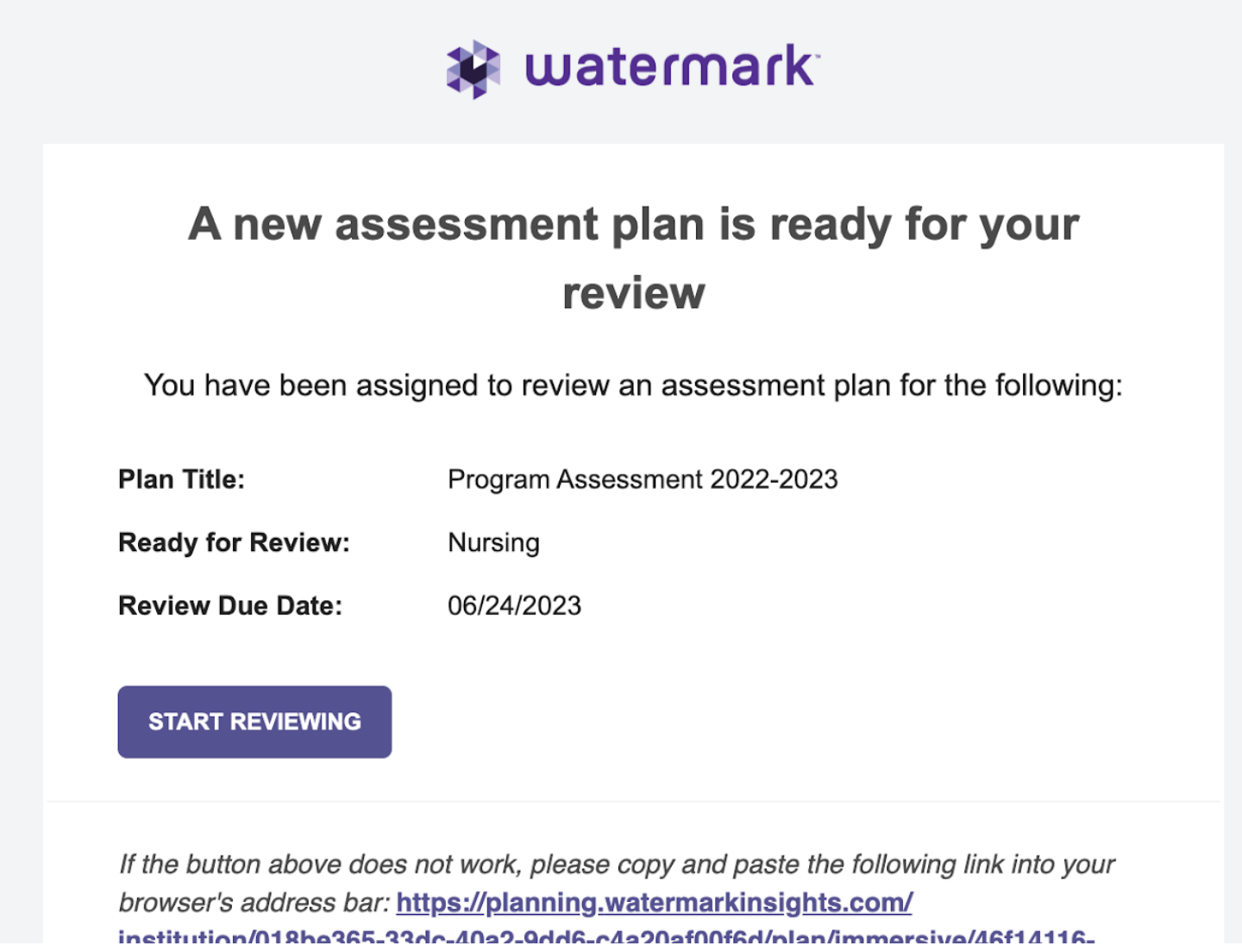 As a reviewer, you can also access the assigned review from your homepage under the Service and Committee Involvement section.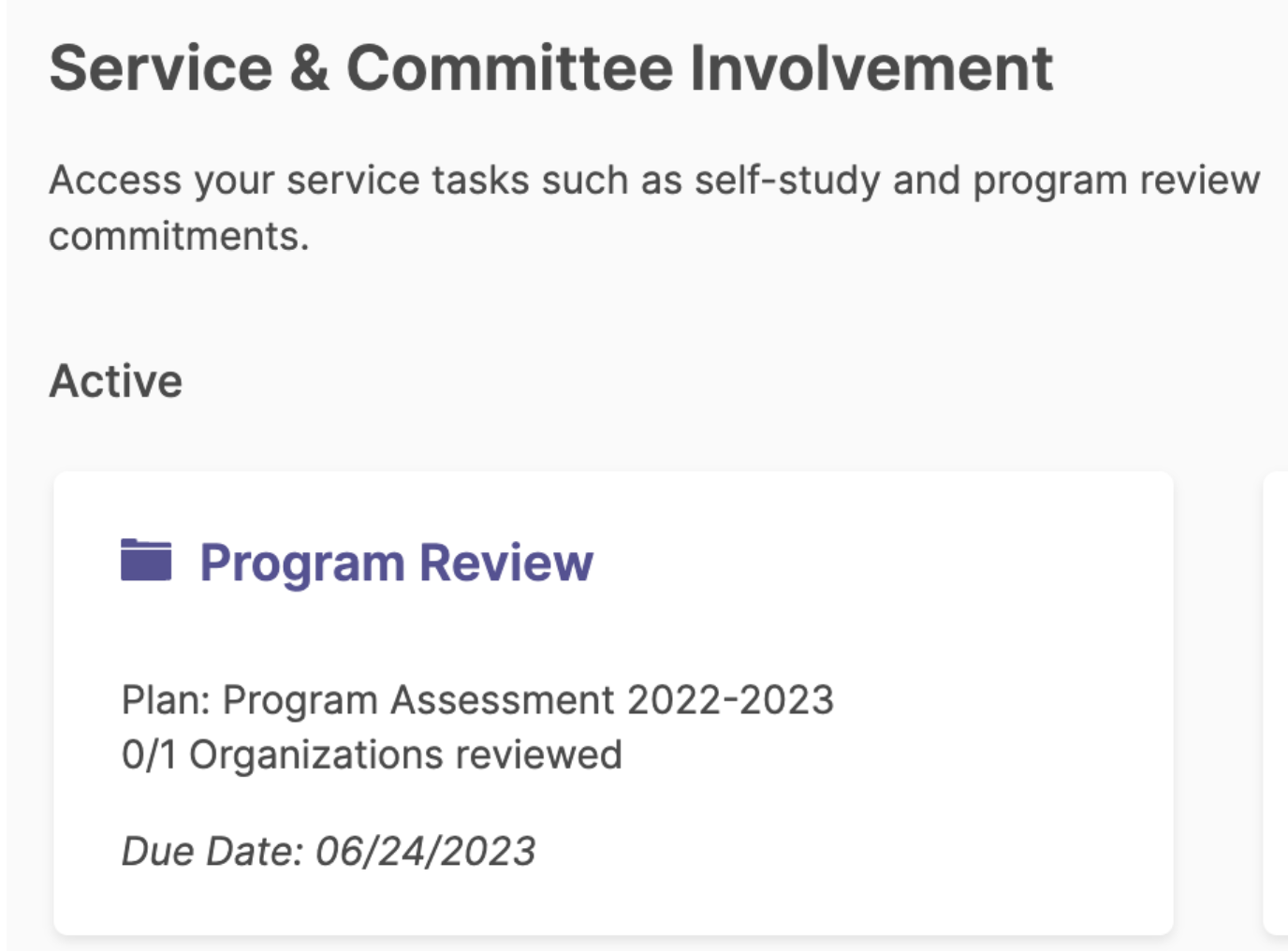 When opening a submission, the work is presented on the left and the criterion on the right. The vertical view of the rubric allows the submission and the individual criterion to be read together easily. You can select a proficiency level from the right side panel and then click show more to see the full description of that proficiency level.
Clicking the review link opens a page which shows the submission on the left and the criterion to the right.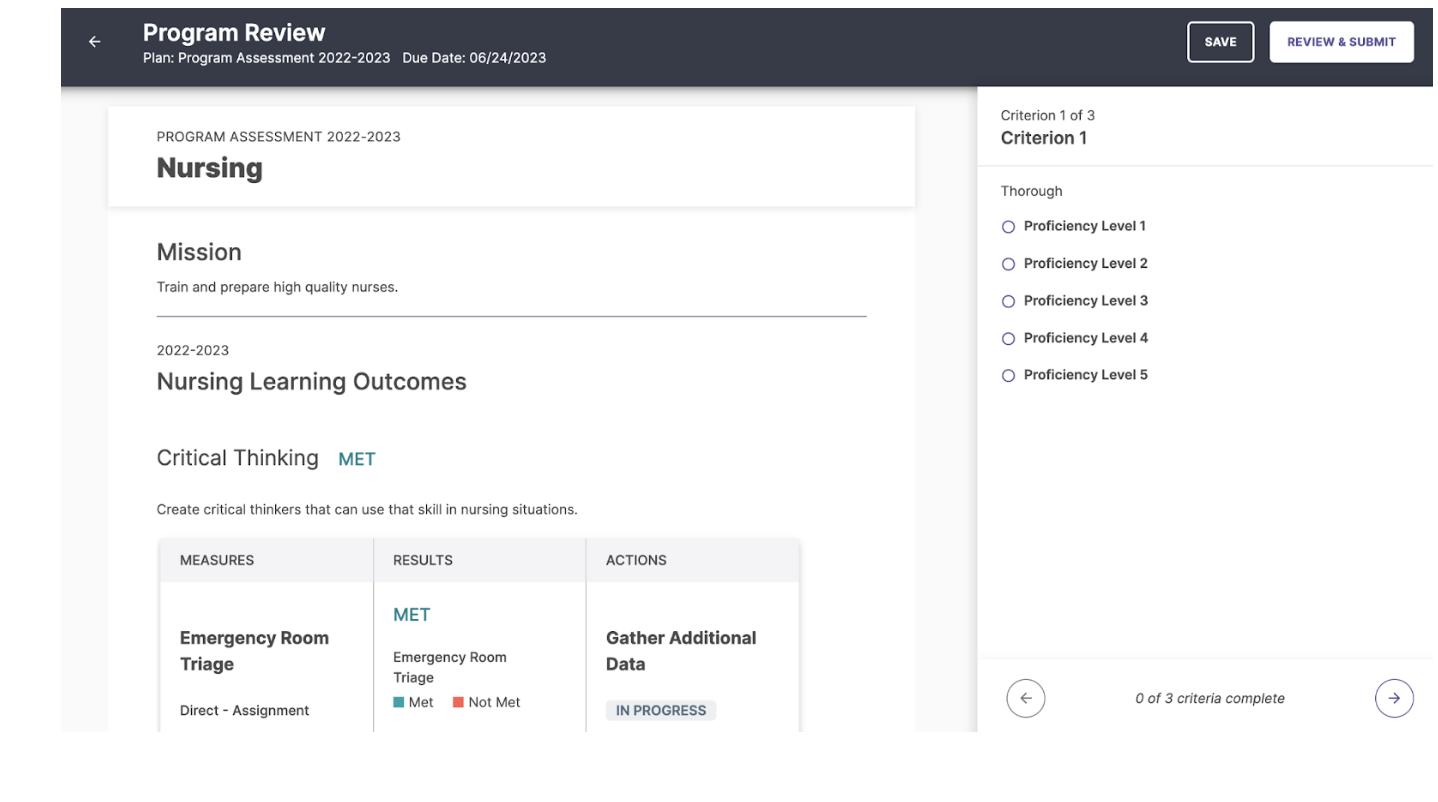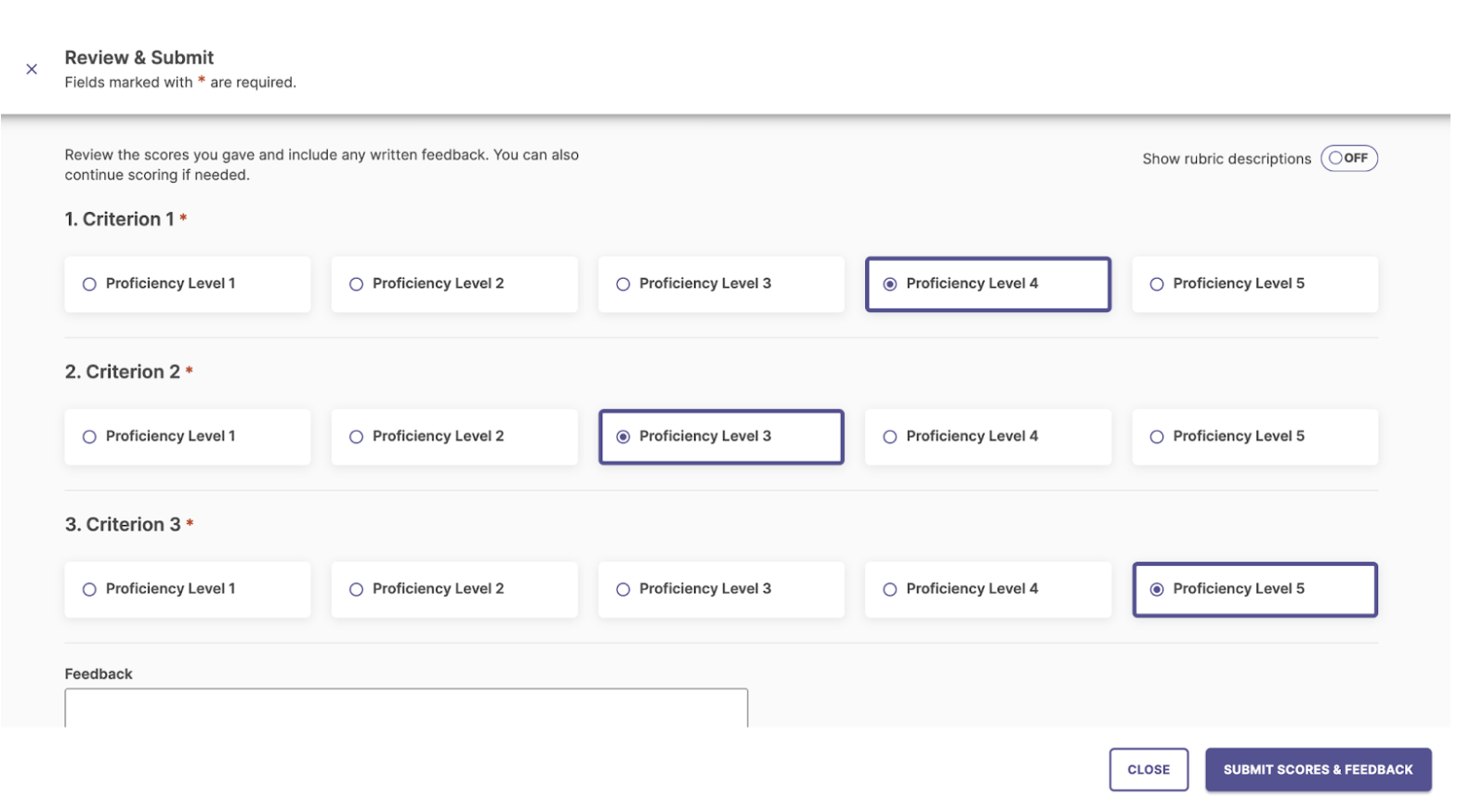 After completing the review, click Review and Submit.
A full flyout will open up where you can review the scores and enter feedback. Click Submit Scores and Feedback when finished.