Viewing Transition Points
Once you have logged in, you will automatically be brought to your Home tab.
Scroll to the bottom of the page.
You will see a list of transition points here. There will be multiple tabs, if multiple transition templates are assigned to you. You will see a for a pending task, or a if the task has been completed.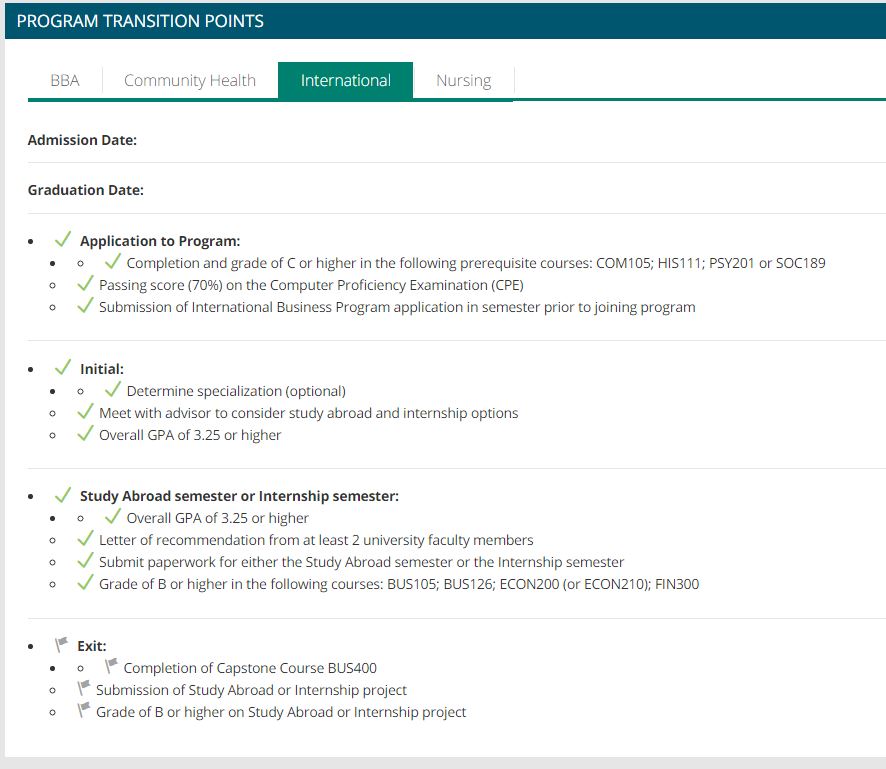 Viewing Notes
Once you have logged in, click on the Home tab to view the Home sub-tabs.
Click on Preferences.
Click on Profile.
Once you are in your profile, navigate and press on the Notes tab across the top.
Here you will see any notes left under your advisement tab.