Note(s):
In order to enter or modify course outcome statements, you will first need to have uploaded courses into Tk20.
Adding an Outcome Statement
Click Planning in the side menu.
From the horizontal menu at the top of your screen, click Assessment Planning.
Click Outcomes/Goals.
Click Courses.
Search for the course you want to enter outcomes for using the search field provided, then click Search.
Select your course from the results provided.
To add a course outcome, click Add Outcome.
Enter your outcome and select an outcome type from the drop-down menu provided.
Repeat steps 7-8 for each additional outcome, then click Save.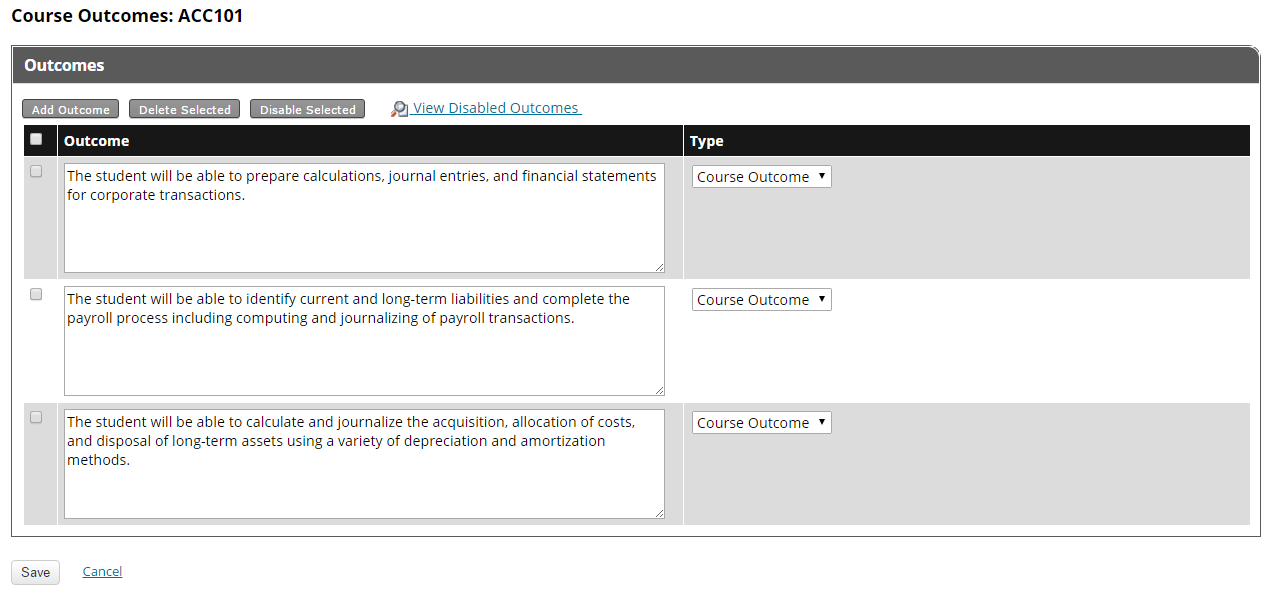 Adding a Course Outcome