Associating Users with Organizations
The Planning Setup feature allows you to associate users with specific organizations in your institution's hierarchy. This security based feature enables you to protect the integrity and privacy of your units. It also helps you provide more targeted direction and responsibilities for your users by customizing how few or how many organizations they actually need to interact with in the Planning module.
1. Go to Planning in the side menu Planning Setup in the horizontal menu at the top of the screen Associations.
2. Use the search fields to search for a user, then click on Search.
3. Select the radio button next to user for whom you would like to make the association and click Select User.
4. Under User, you will be able to view any current associations listed next to their name. The user in the screenshot below is already associated with Education. You may search for additional organizations within the hierarchy by using Find Organization search field or simply browse through the organizations shown on the page. Place a check mark next to the organization for which you would like to make the association and click on Save. The user in this case has selected to be aligned to the University, SA: Academic Advising, and SA: Student Activities organizations.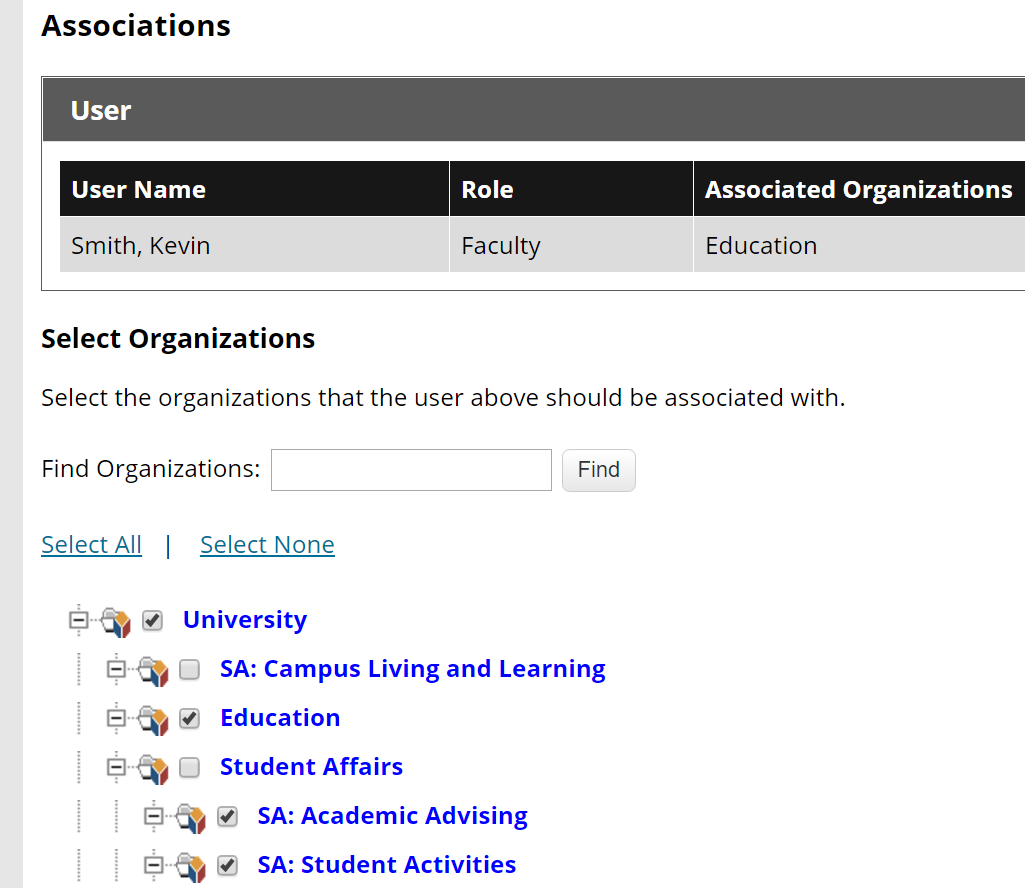 The user will now be able to enter and view outcomes, goals, and assessment plan data for the associated organizations only and will not see the other units populate as options in the Planning module. Association updates can be made at any time should user access need to change.

Happy planning!