Reviewer Role Overview
In Taskstream, the Reviewer in a DRF program can view and provide comments on work that has been shared with them. They cannot complete official assessments or evaluations unless they are also given the role of Evaluator.
Accessing Work to Review
To access work to review, from the Taskstream home page, you may have multiple roles you can access, if so, click the Reviewer tab.

Then click the name of the DRF Program where you would like to review work.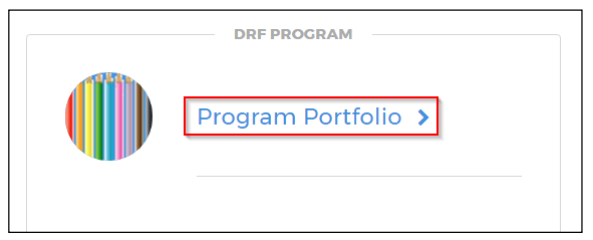 In the Reviewer display area, you will be able to select the type of work you would like to view and select whether you want to view people with new requests for feedback or view all people who have ever requested feedback. After making your selections, click Continue.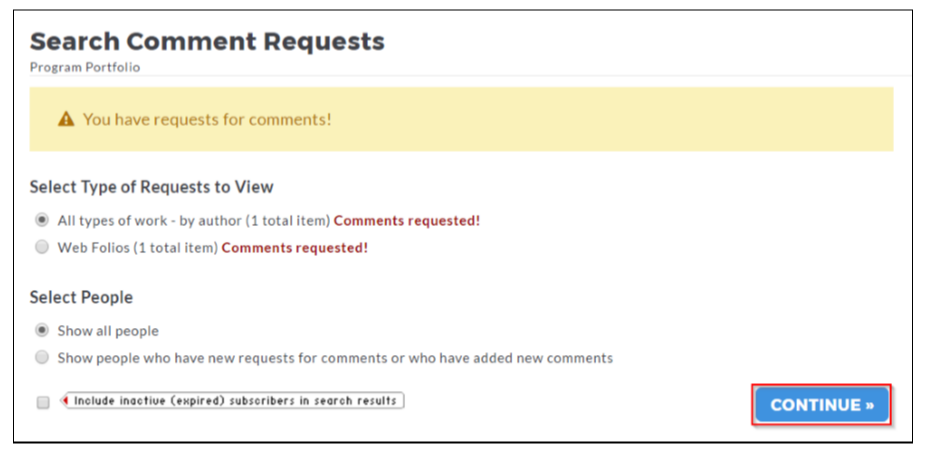 Click the name of the work you'd like to review.


If you are reviewing a DRF program or a web folio, you can view a specific page or section by clicking the name of the page or section on the left side. Areas that have been specifically flagged by the student (Author) for feedback will be indicated by a red arrow along with a notification that comments are requested.
The work will then open in the right-hand frame. To add a comment to a specific area, enter the comment and then click Submit.

To add an overall comment, click the Overall Comments link and enter your comment. Then click Submit.

Note: The student (Author) may have chosen to restrict your access to certain areas of the folio or DRF program, so you may not have access to view all areas.

To return to the list of work awaiting review, click the Back to Search Results button. Please note the results that appear will depend on your selections from the Reviewer display area.

For student directions to request and view comments from a reviewer, see the article:
How to request and view comments from a Reviewer