Publish a Self-Study Report to a Website
Self-Study administrators can create websites for self-studies and publish them online in an easily navigable format by following these step-by-step instructions:
Navigate to the report's Overview section, click Manage Websites. 

   2. Click Create Website. Enter a title and customize the url. 

3. Click Next after entering a title and custom url.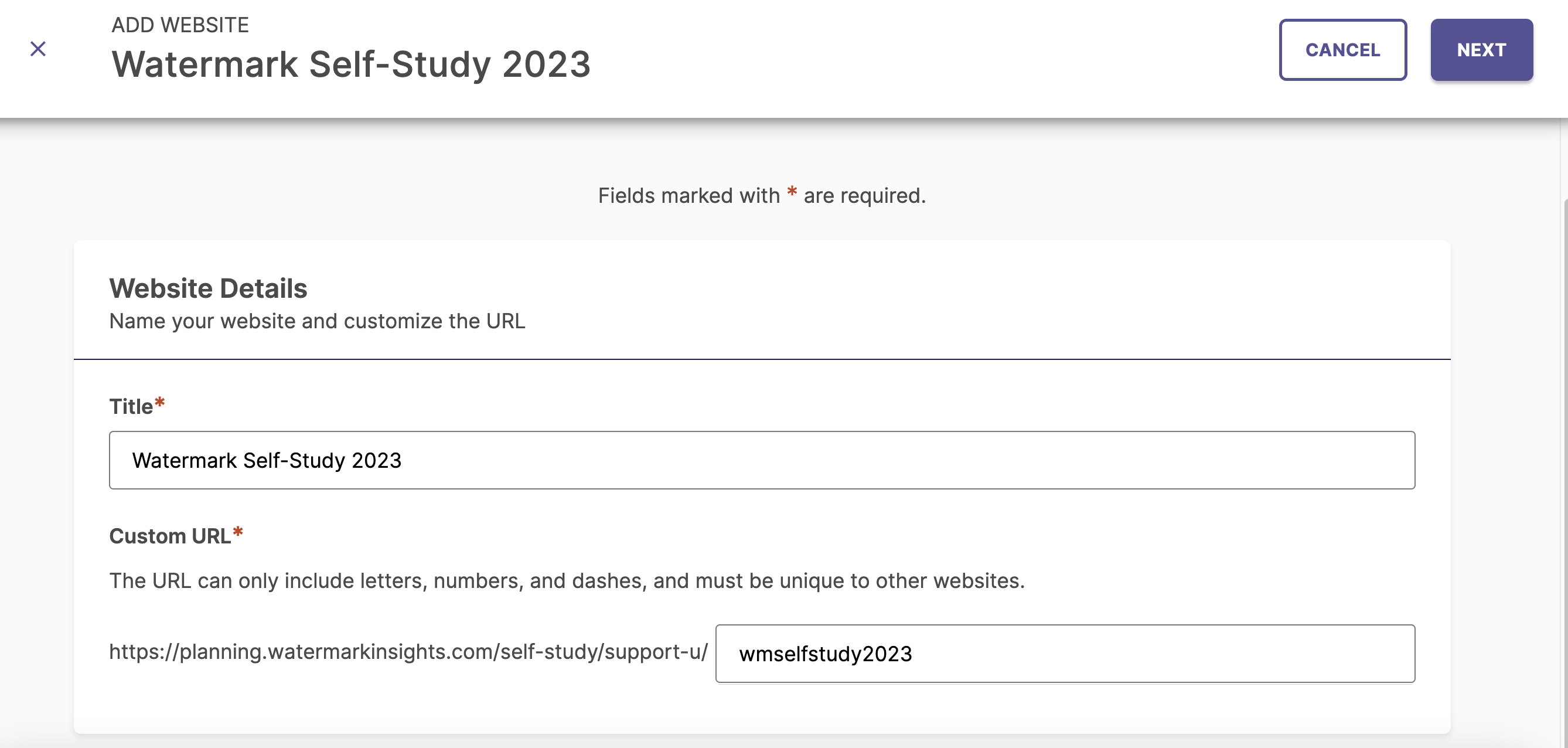 Website Details:
The self-study administrator must define a Title and Custom URL for the website. Administrators can append custom text to the default URL to establish a unique website for the specific self-study. "
Title" and "Customize URL" are mandatory fields when creating a website.

The default URL will be a combination of the server name + name of the institution. The custom text to append to the URL must be made up of letters, numbers and dashes, and must be unique to other websites.
4. Select Standards to Display
: 
Once the website details are defined, the self-study administrator can select which standards for the selected template to display on the website. All standards for the selected template will be selected by default; administrators can choose to select and deselect the standards for their website as needed.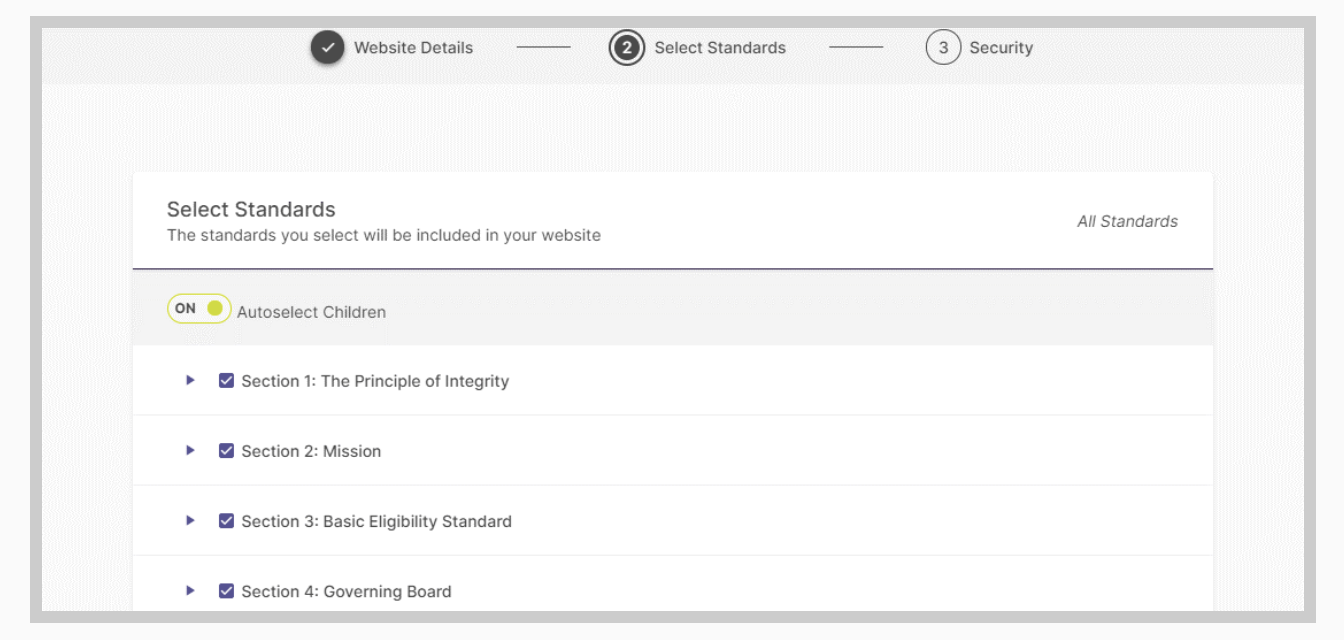 5. Set Security: The last step is to set the security on the self-study website. Administrators can choose to make the website public or private by selecting the given options. Upon completing the steps and clicking Create Website, the system will create the website link.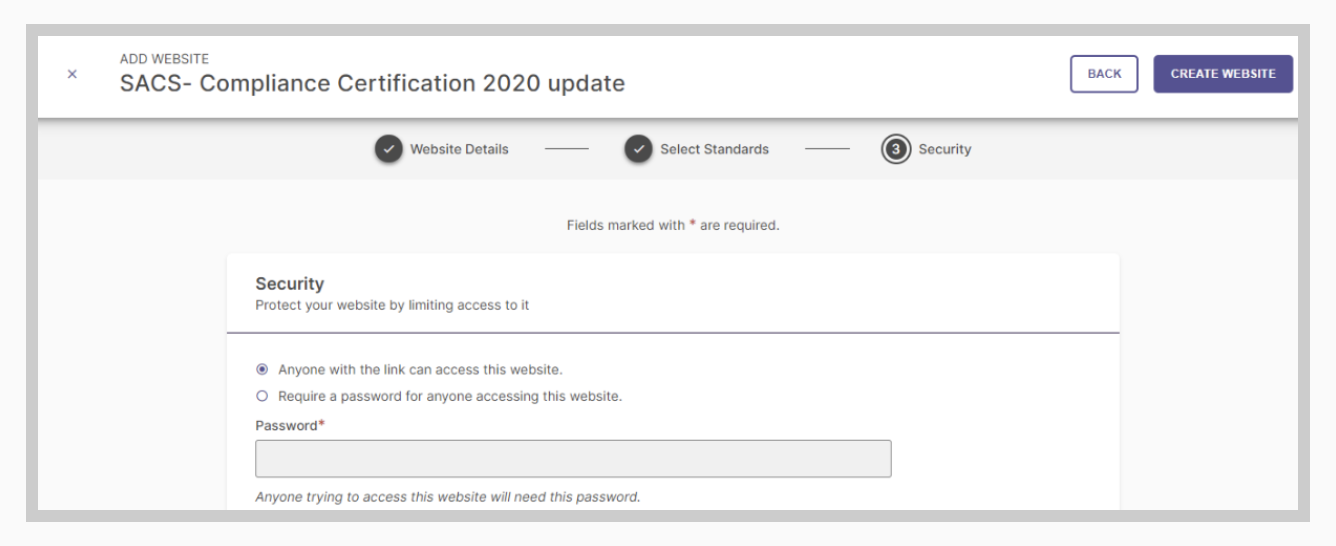 Once a self-study website exists, it will display under the Websites heading under Manage Websites.


Clicking on the name of the website will open the website link in a new tab. Administrators can share this link with other users by clicking Copy Website Link.

An offline version can be downloaded by clicking Download Offline Version (middle button).

They can also edit or delete the website by clicking the kebab menu. Clicking the edit function will open a new page where the administrator can edit any of the website settings.


Websites created with the "Require password" option will present a password entry screen when a user with the website link tries to access it.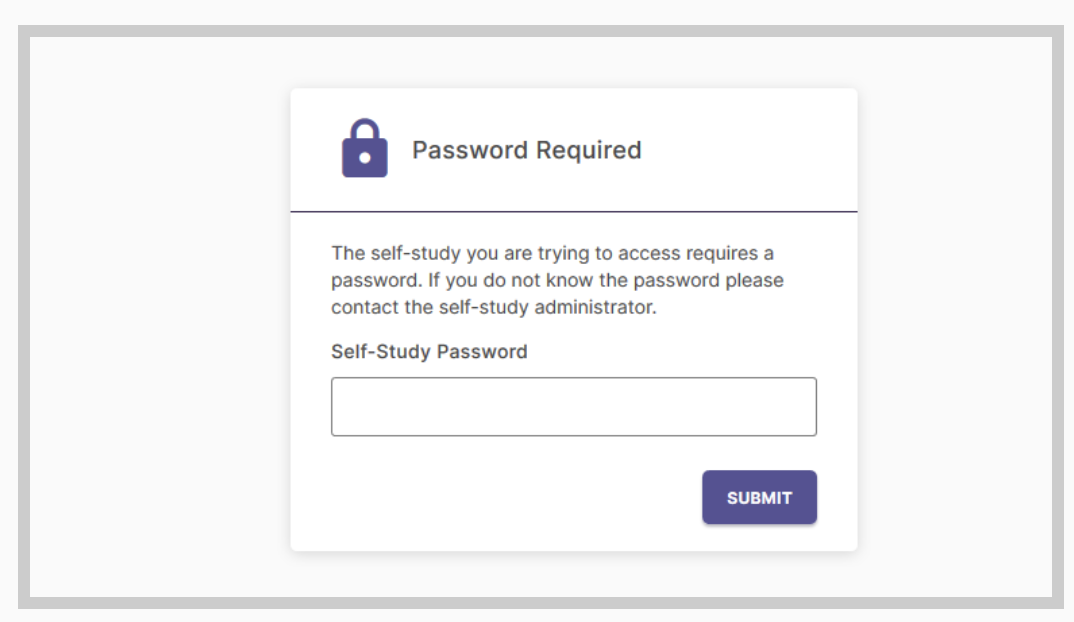 Upon entering the valid password the user will gain access to the self-study website contents. From here, users can also access the evidence for the relevant standards.



 Deleting the section or standard will unlink it from any related evidence and delete the narrative data. The evidence will still be available in the Overview section. The narrative data will not be recoverable.