You can access the Workflow Administrator Certification videos here.
When the Workflow process launches, tasks are created and await the attention of the faculty candidates who will submit their materials. The faculty member can access these tasks two ways:
Through the email that was generated when the process launched. The Schedule controls whether this email notification is sent.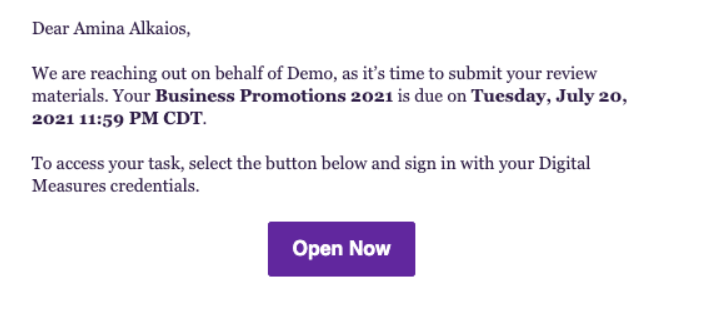 By logging into Faculty Success directly. When a process launches, the appropriate users will be given access to the Workflow Tasks utility, where they can review the Inbox for any available tasks.
The Workflow module is available to add to Faculty Success for an additional fee. To learn more about adding it for your institution, please contact your Client Success Manager.