The login URL for your instance of Faculty Success will take you to the Faculty Success login page for your campus.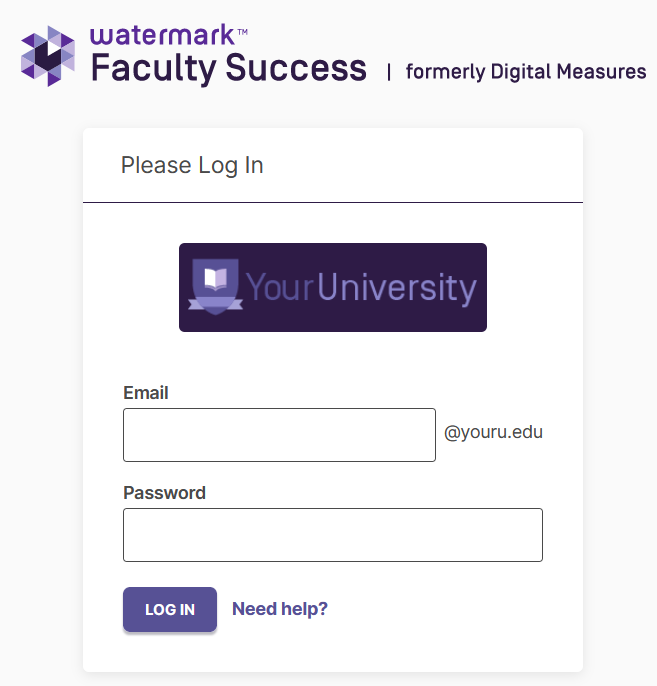 As you introduce Faculty Success to users on your campus and grant them access to the system, they will use this page to log in. The login page also provides links so a user can contact Faculty Success with questions and comments, and can request to reset his or her password. Questions and feedback submitted from the login page will automatically route to Faculty Success, unless you've put an override in place.
Common Customization
For a complete list of supported customization see Supported Customizations - Login Page.
Changing the email suffix to reflect your university's identifier.
Adding additional instructional text.
Customizing the logo.
To request any changes to the login page, please submit a General work request.
Note: As you customize your system, you may choose to implement a method of Advanced Authentication. The Faculty Success login page will remain in place and users on Local Authentication or LDAP Authentication can use this page. If you choose to implement SAML via Navigator, Portal Authentication or Shibboleth Authentication, however, users set up with the advanced method of authentication will need to authenticate through your campus IDP.
For more information see the articles in the section Advanced Authentication.