The Strategic Plan module contains an Insights Report section showing outcome progress for outcomes aligned to strategic goals, and tactic update progress.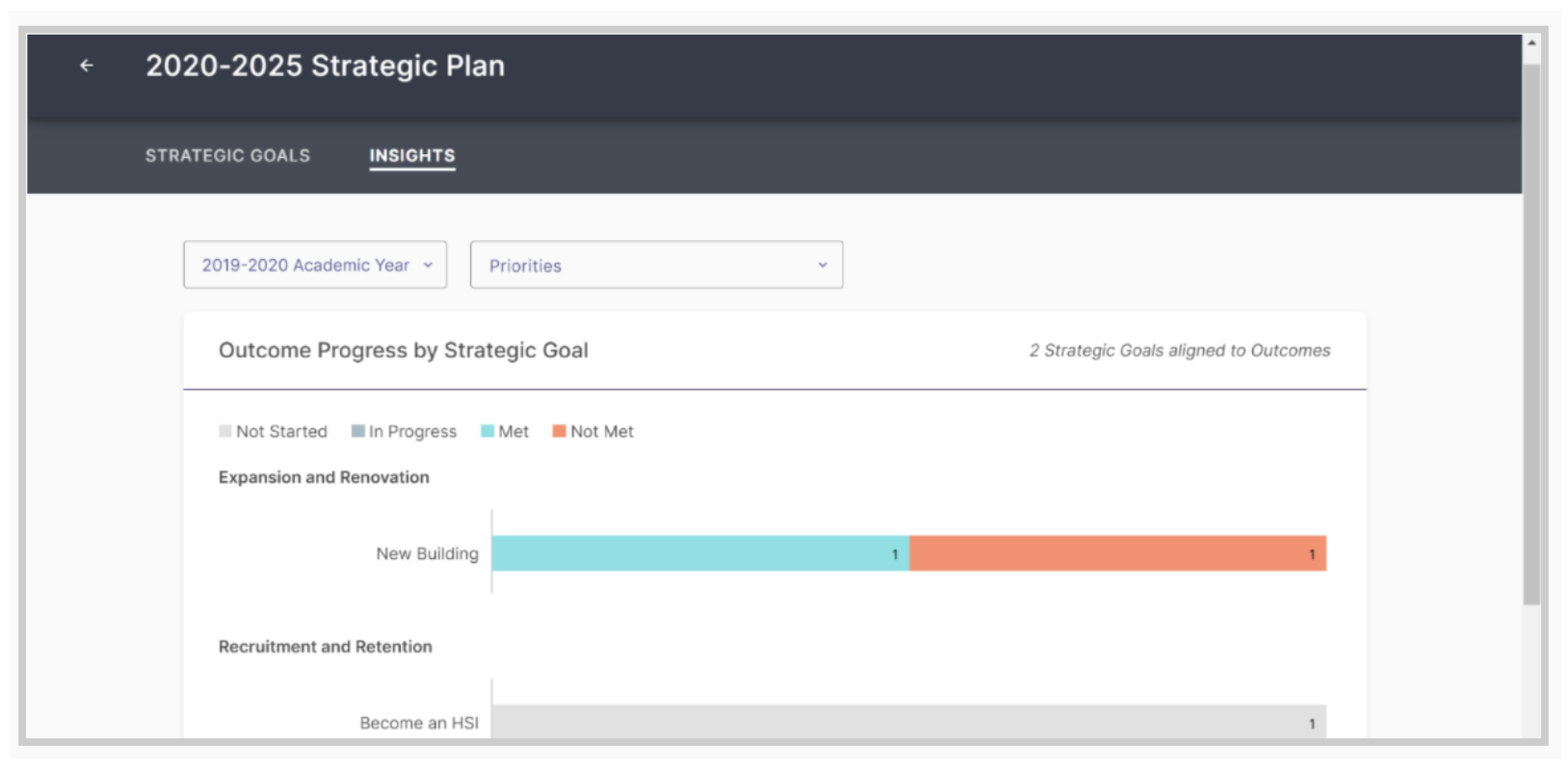 The report provides a graphical representation of outcome progress for the aligned strategic goals and can be filtered by the academic year, in addition to goals within specific strategic priorities.
As an administrator, you can drill down into the Strategic Goals and view which organizational outcomes are aligned and view how those are performing. Each strategic goal has four possible statuses: Not Started, In Progress, Met, and Not Met. You can click on a status on the bar chart and see the mapped outcomes for reach status.
You can also click on each area on the horizontal bar to view the outcomes for a status. Each status can be viewed separately. For each outcome, there is an associated report which includes the assessment details of the outcome for a particular reporting year, including measures, results, actions, and status for that outcome.

From the Insights tab, you can also view tactic progress updates by academic years and strategic priority. The report allows you to drill into the details of tactics with progress updates. From here, you can also Export Progress Updates.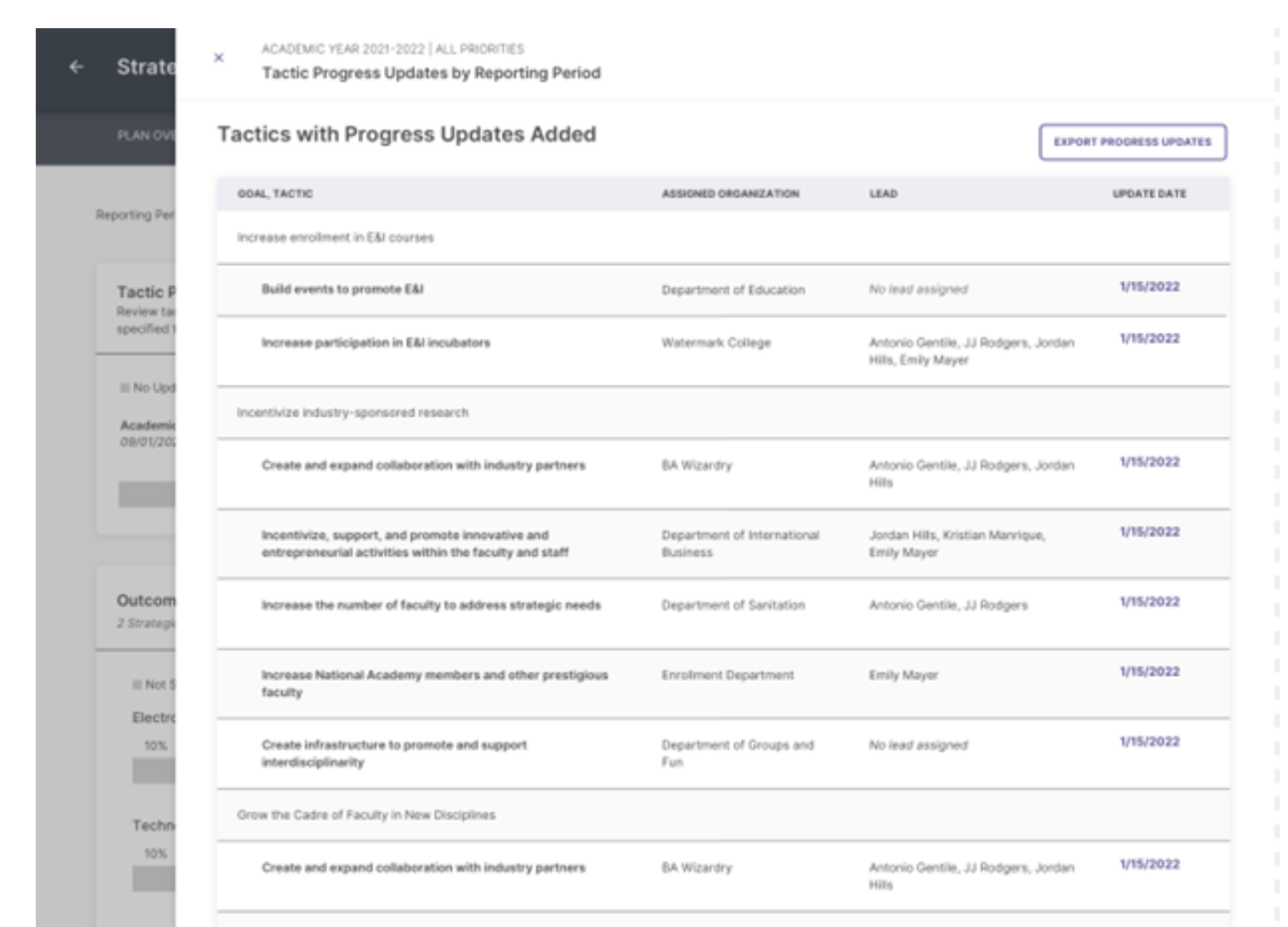 An HTML report will be generated as per the selected academic year and priorities.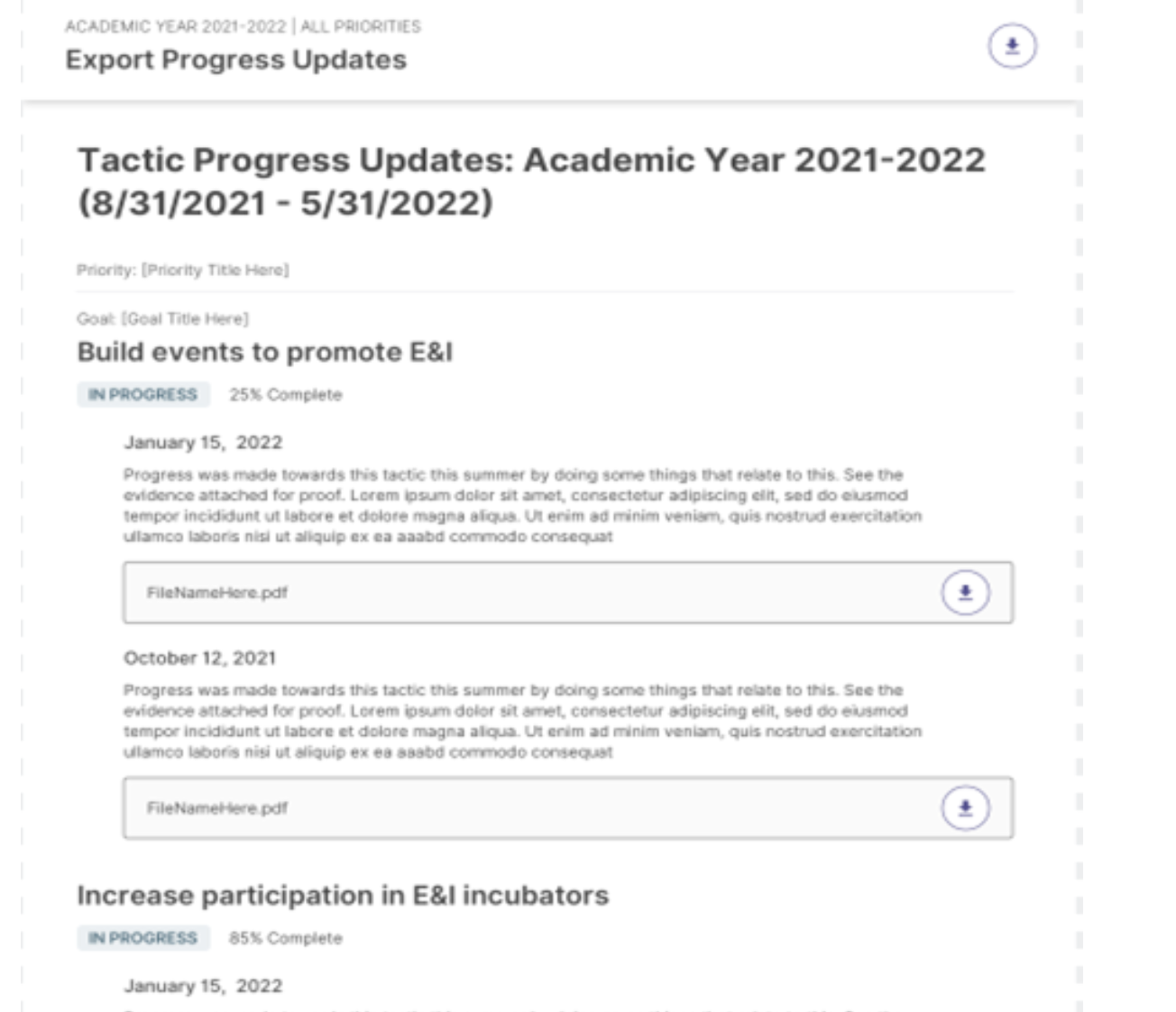 You can review the progress updates added for a particular reporting year so that they can be reviewed all at once. Click a specific update date to view the tactic updates and download any associated evidence.