A strategic plan administrator has the ability to create a strategic plan that contains the institution's strategic priorities and goals, aligns goals to learning and success outcomes, and the ability to run insight reports to demonstrate this alignment.
As an administrator, you have the ability to click on Strategic Plan in the side menu on the homepage. Once on the Strategic Plan page, you can click Create Strategic Plan.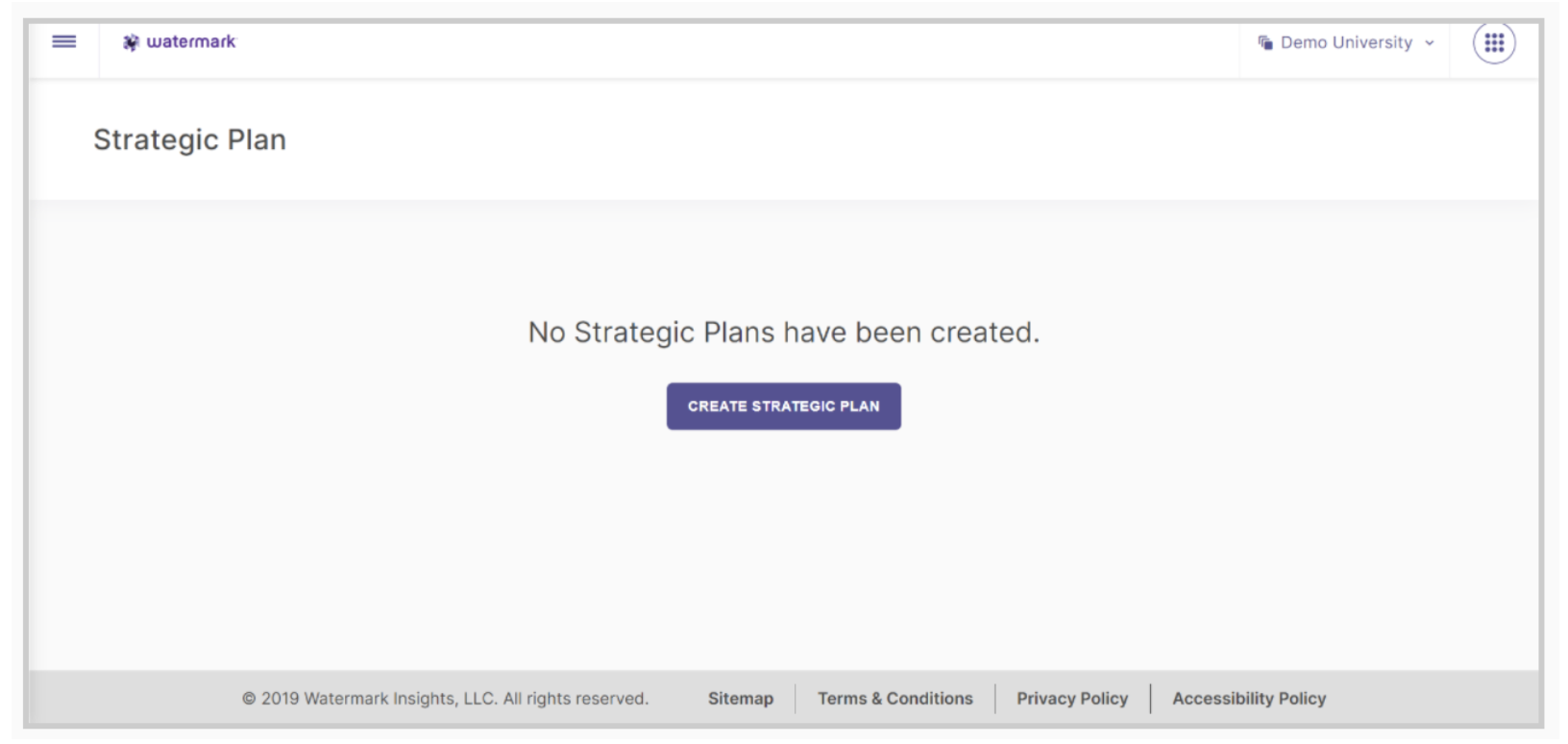 Next, you'll want to give your strategic plan a title and align it to a reporting year. With the alignment of reporting years to the Strategic Plan, you will see data specific to the reporting years selected in the plan on the Insights of the Strategic Plan. In addition, the version of the outcomes being mapped to the Strategic Plan will be based on the reporting years tied to this Strategic Plan.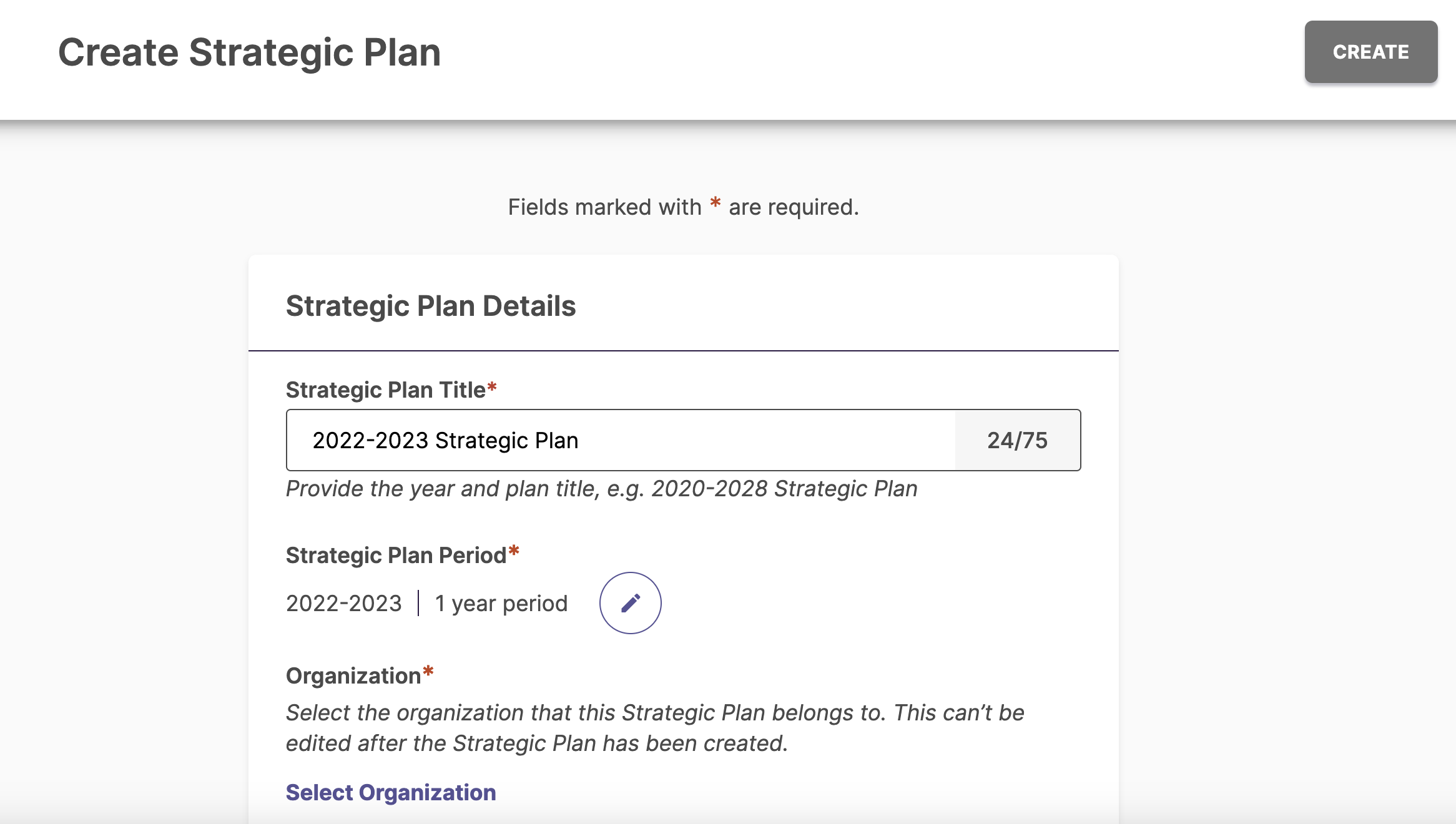 You'll also want to select the organization that this Strategic Plan belongs to. Once the plan is created, you won't be able to change the organization.
NOTE: If you choose the institutional level (top level) organization, you do have the option to create an additional plan. You can find these instructions towards the end of this article.
Within the Strategic Plan, you'll be able to see the name of the plan, the goals within the plan, and the icons to edit or manage the plan.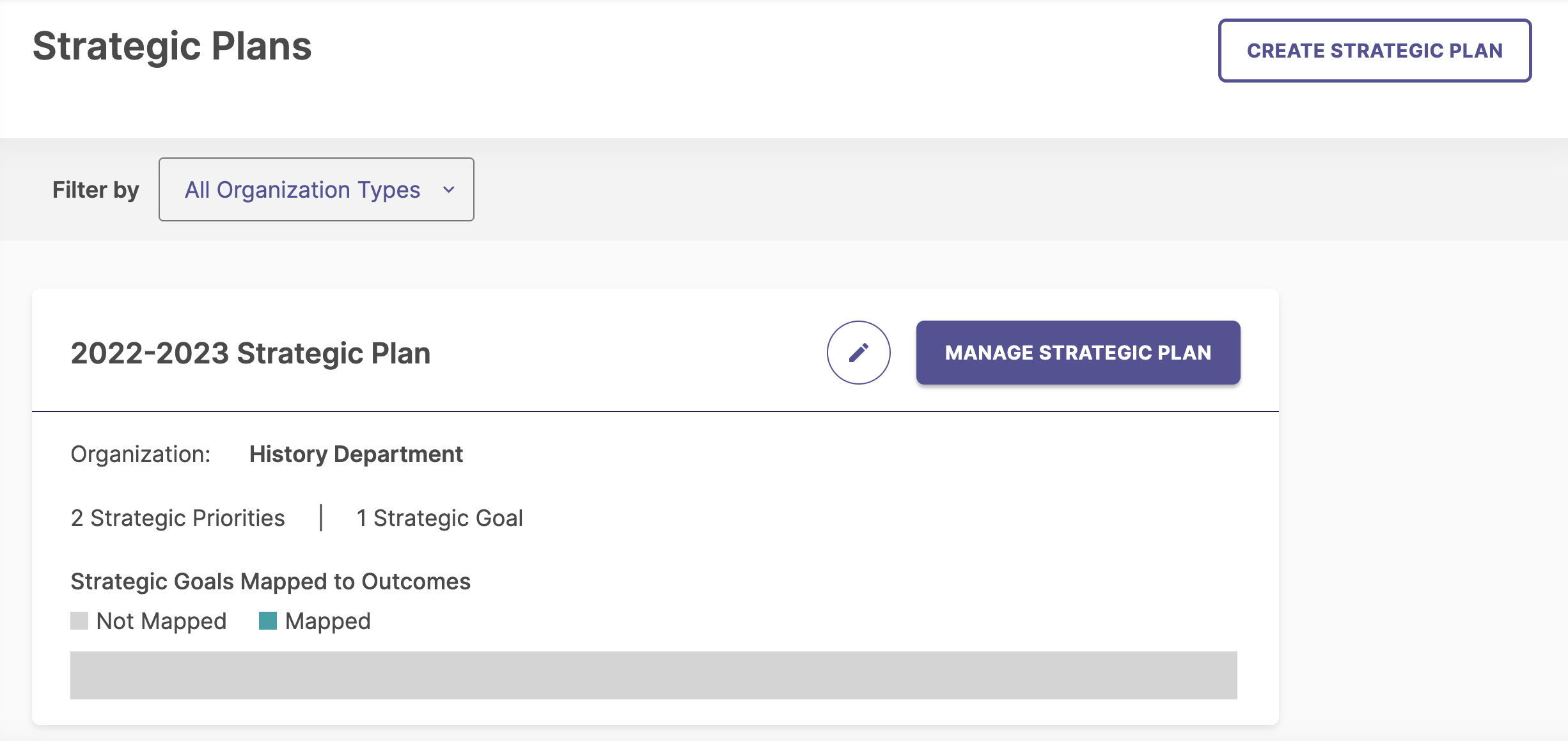 Creating Additional Strategic Plans
You can choose to create more than one Strategic Plan for the top level organization. If your institution has completed the Strategic Plan, or is ready to begin a new one, you can add the new Strategic Plan to the system, have other organizations map to that plan, and create tactics for the new Strategic Plan goals. Each Strategic Plan will be blank upon creation. You will need to create new Strategic Priorities, Strategic Goals, and Tactics for each new plan.
To proceed with adding tactics to your Strategic Goals, click the article Adding Strategic Priorities and Goals