Administrators can view the Updates added by Leads on their end of a Strategic Plan. They can view the added Evidences to each Narrative.
To view the progress updates, click Manage Strategic Plan.
Under Plan Overview, expand the Strategic Goal you want to view,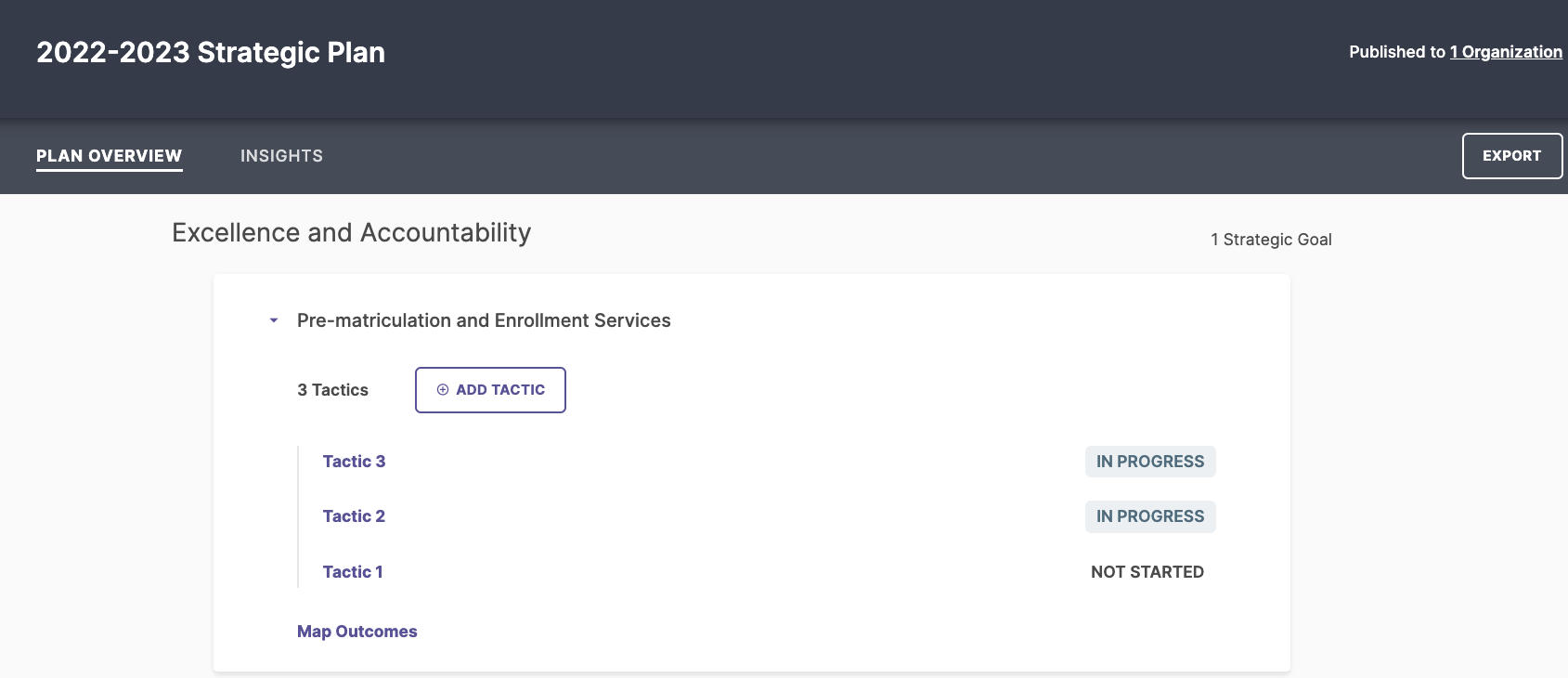 Click on the tactic link.
You'll be able to view the tactic status, progress update and any evidence associated with the update.

NOTE: Administrators can also update the progress.
At any time, you can choose to Export the tactic progress. It will export as an excel file.

Insights Report
As an administrator, you can export all of the progress updates made to all tactics or a particular tactic so they can be shared with stakeholders outside of Planning & Self-Study.
You can do this by clicking Manage Strategic Plan.

Click Insights.

You'll see a progress bar. To view the updates, click the Updates Added portion of the progress bar.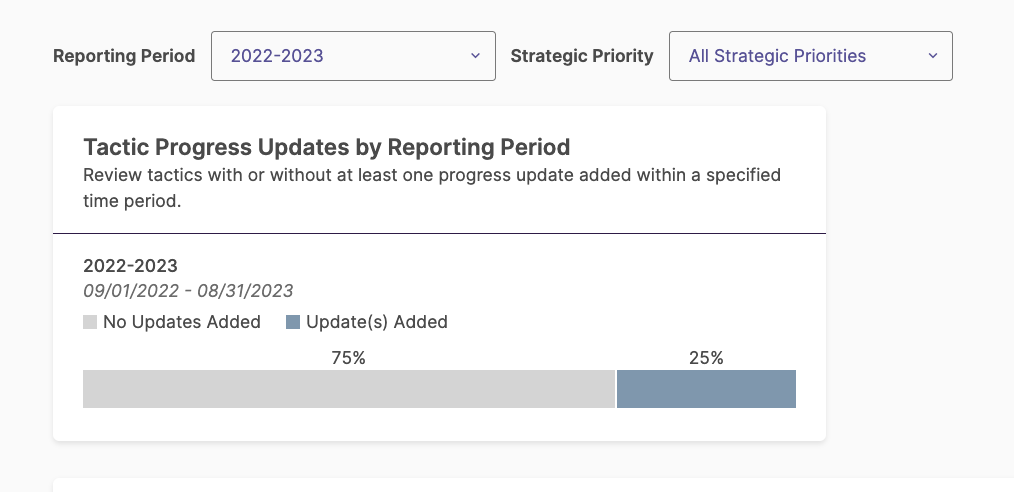 You'll have the option to click View Details.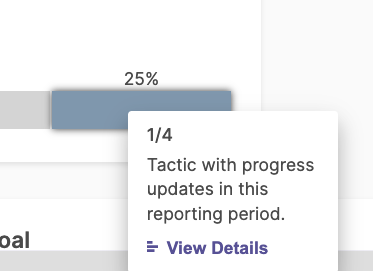 The details will appear on the next screen and you can choose to Export Progress Updates.

After clicking Export Progress Updates, click the download icon on the following screen.

The download will begin and will open as word document.
Outcome Mapping Crosswalk CSV
Administrators can view the data export of organizational outcomes mapped to the Strategic Goals of the Strategic plans they are in. Administrators can access this report from Export area of each Strategic Plan. This allows for a more concise view of outcome mapping so administrators can easily see which areas of the institution are aligned with strategic goals and priorities.