Administrators can add Tactics to Strategic Goals within a Strategic Plan. A Tactic can be an action item, a trend, or a combination thereof, that shows progress on the Strategic Plan.
To add Tactics, click on Manage Strategic Plan.

Click to expand the Strategic Goal.

Click Add Tactic.
After clicking Add Tactic, a side panel will appear on the right hand side. Here you can add Title, Status, Progress, and Budget for the Tactic. The Progress of the Tactic can be a value between 0-100. Similarly, the Budget requested must be a whole number. The currency value, if already selected for Actions in Assessment Planning, cannot be changed.
NOTE: The currency value for the Budget request can be set from Admin > Configuration Settings > Budget Request.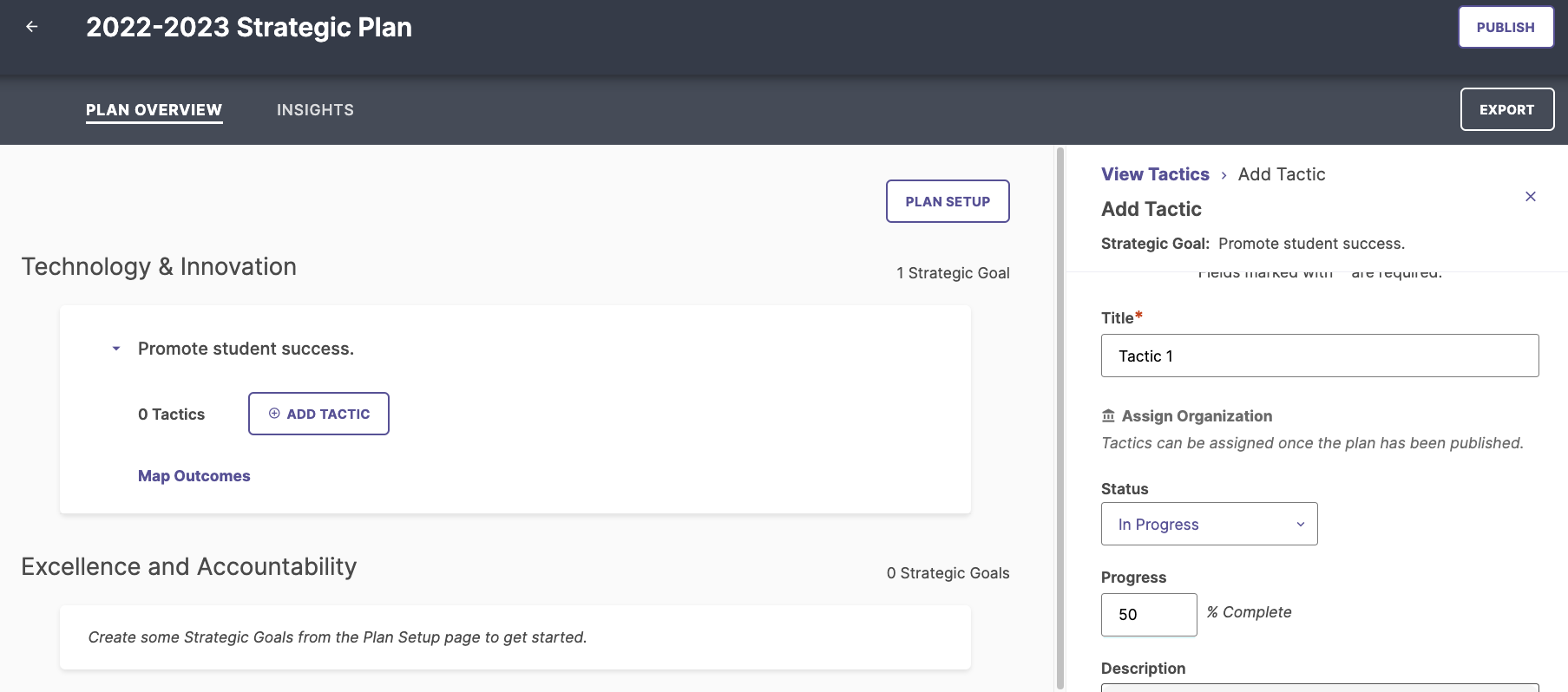 Once all the fields are populated, click Add Tactic to save the Tactic for the Strategic Goal. The saved Tactic will be available in the side panel as well as on the Goal card.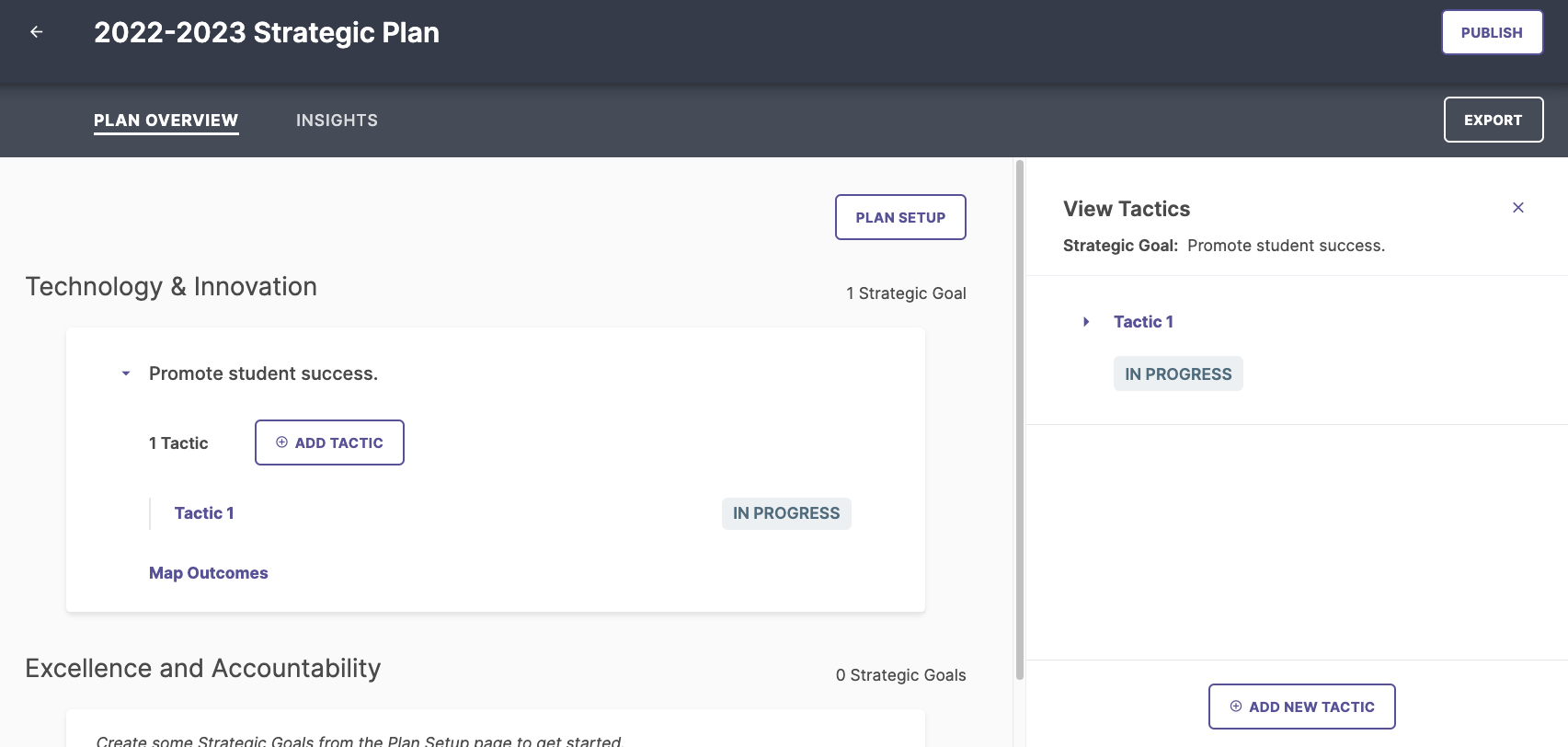 You can also Edit or Delete a respective Tactic by clicking Edit or Delete on the Tactic card.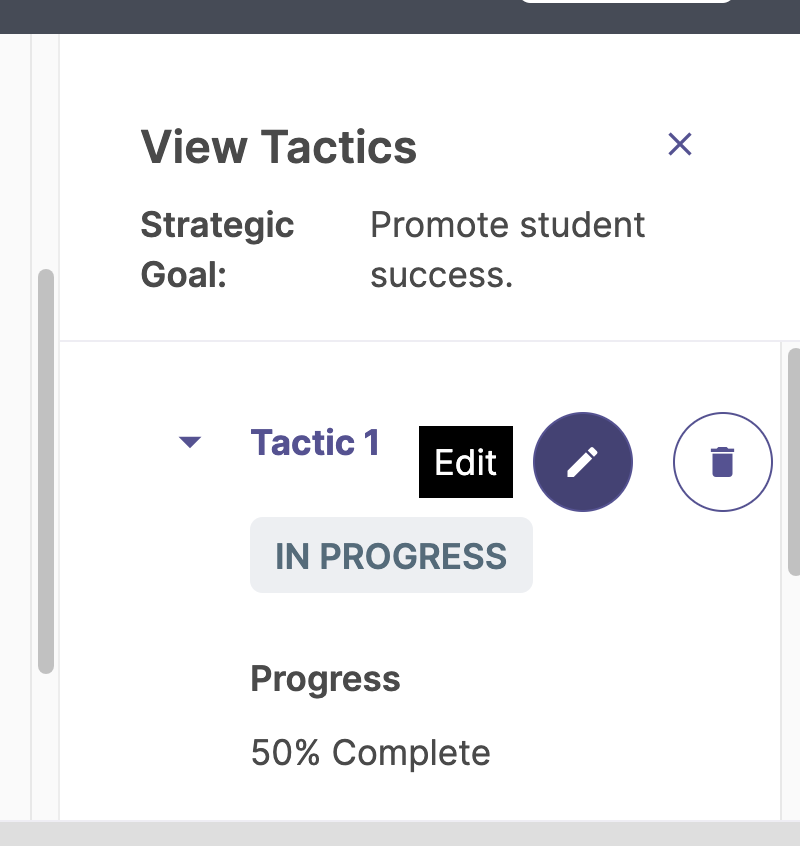 Once created, the full count of Tactics created for a Strategic Goal will be displayed on the Strategic Goal card, for quick reference.