Access to this product feature is dependent on your institution's Watermark agreement
Base ☐ | Faculty Accomplishments ☑ | Reviews, Promotion and Tenure ☐ | Web Profiles ☐
Many user's at your institution will collaborate on the same scholarly activity and enter this information into Faculty Success. When a collaborator enters this information, they have the option to link other user's with Faculty Success accounts at the institution. For all linked collaborators, the activity will show on their activities profile and any applicable reports.
In rare cases, a user may be erroneously linked to an activity where they were not a collaborator. These entries show on the profile with the "lock" icon, which prevents them from removing the entry from their activities. The first step to remove the activity is determining the Record Owner.
To view the record owner, access the summary table for the activity screen with the incorrect entry and click Select Columns. Locate and select the Record Owner option and click Update to apply the change to the summary table.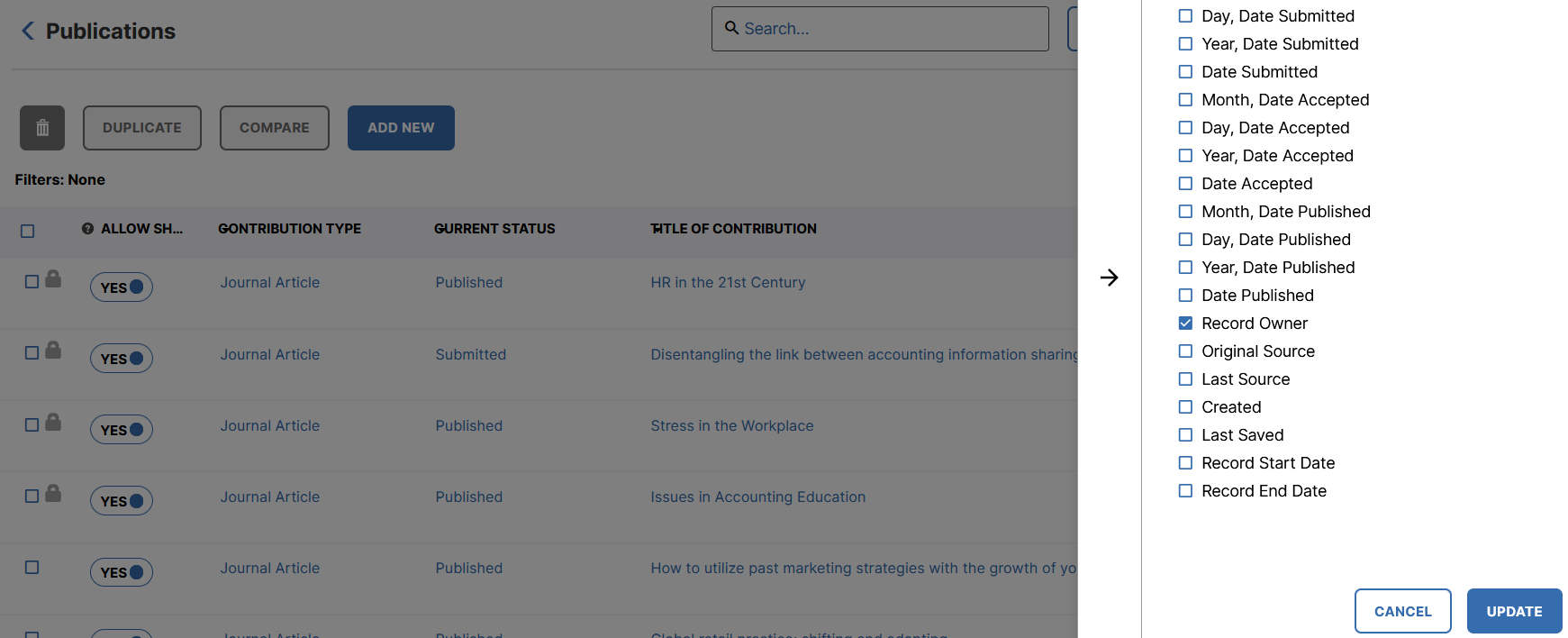 The first four entries for this user are appearing with a "lock" icon, preventing them from removing the item from their list of activities and reports. Using "Select Columns", the Record Owner column is added to determine which user account is considered the record owner in Faculty Success
Next, scroll to the new Record Owner column and determine which user entered the linked activity. With the record owner determined, the next step will be to contact the owner for correction, or a user with Manage Data may update the record and remove the user reference directly.

The first four records on this user's profile were entered by two different user accounts. To  remove these entries, the record must be edited by or managed for the record owner