The LMS Submission feature of Outcomes Assessment Projects enables an institution to collect
artifacts directly from students within their course in Moodle. The assignment link created
below will allow students to access Outcomes Assessment Projects' LMS Submission module
within Moodle to upload and submit their files.

Creating the Assignment Using the External Tool in Moodle
• Navigate to the course where the Outcomes Assessment Projects link will be placed.
• Click Turn editing on.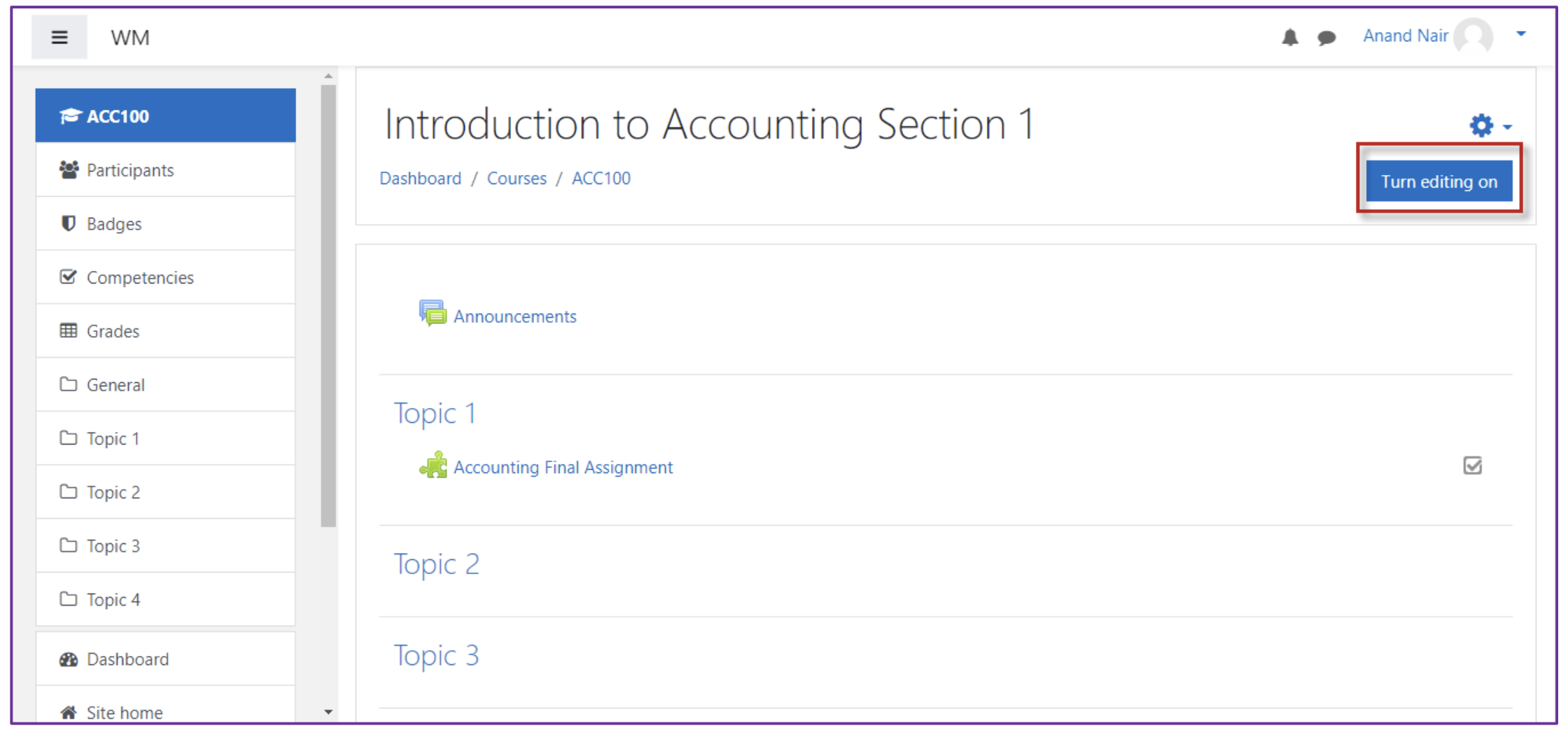 • Click Add an activity or resource.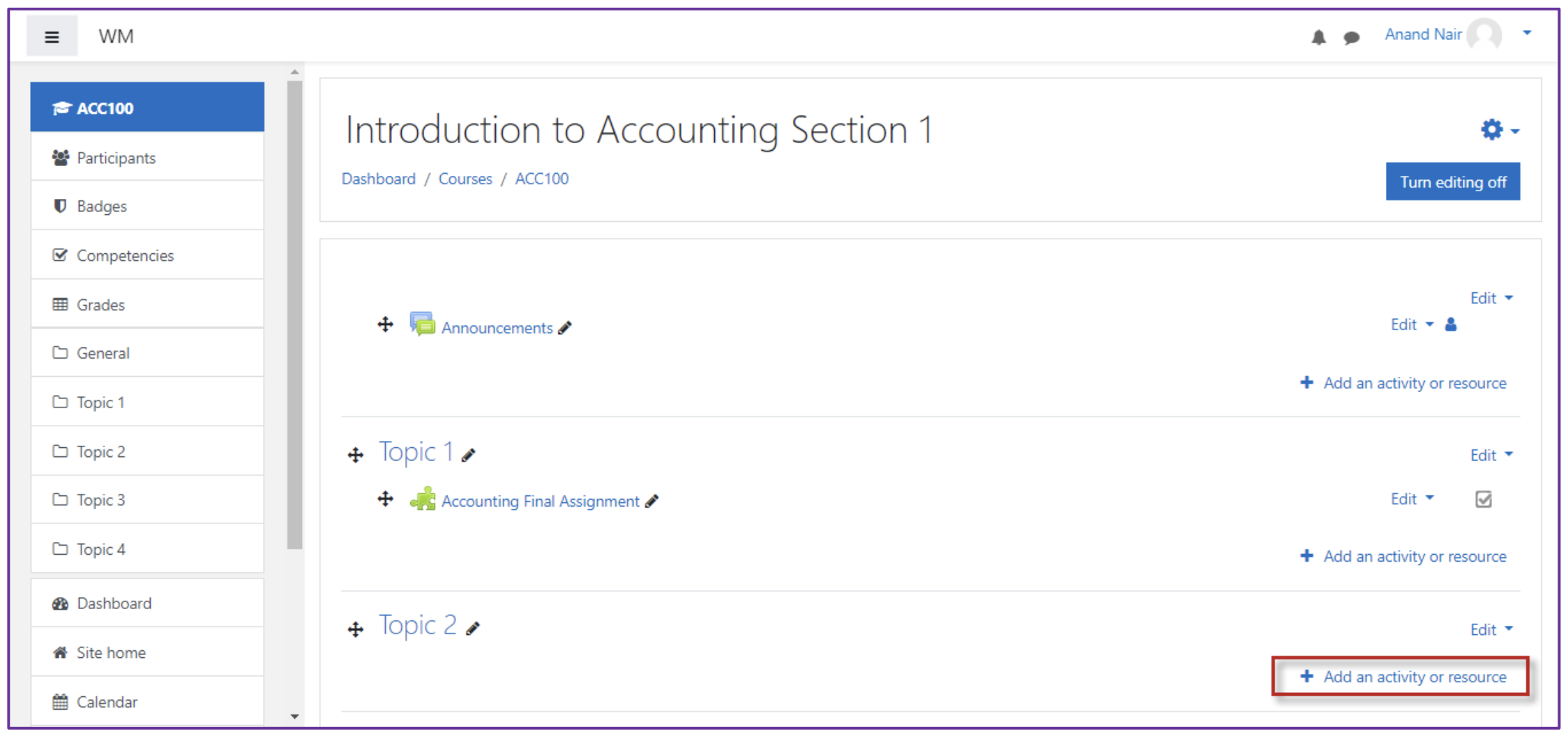 • Click External Tool.
Insert the following:
Activity name - something meaningful, so the students can identify the assignment
External tool type - Automatic, based on launch URL
Launch URL - copy and paste from Outcomes Assessment Projects. (1 link per course in
each assignment)
In desired, click Show more and customize the Launch Container settings.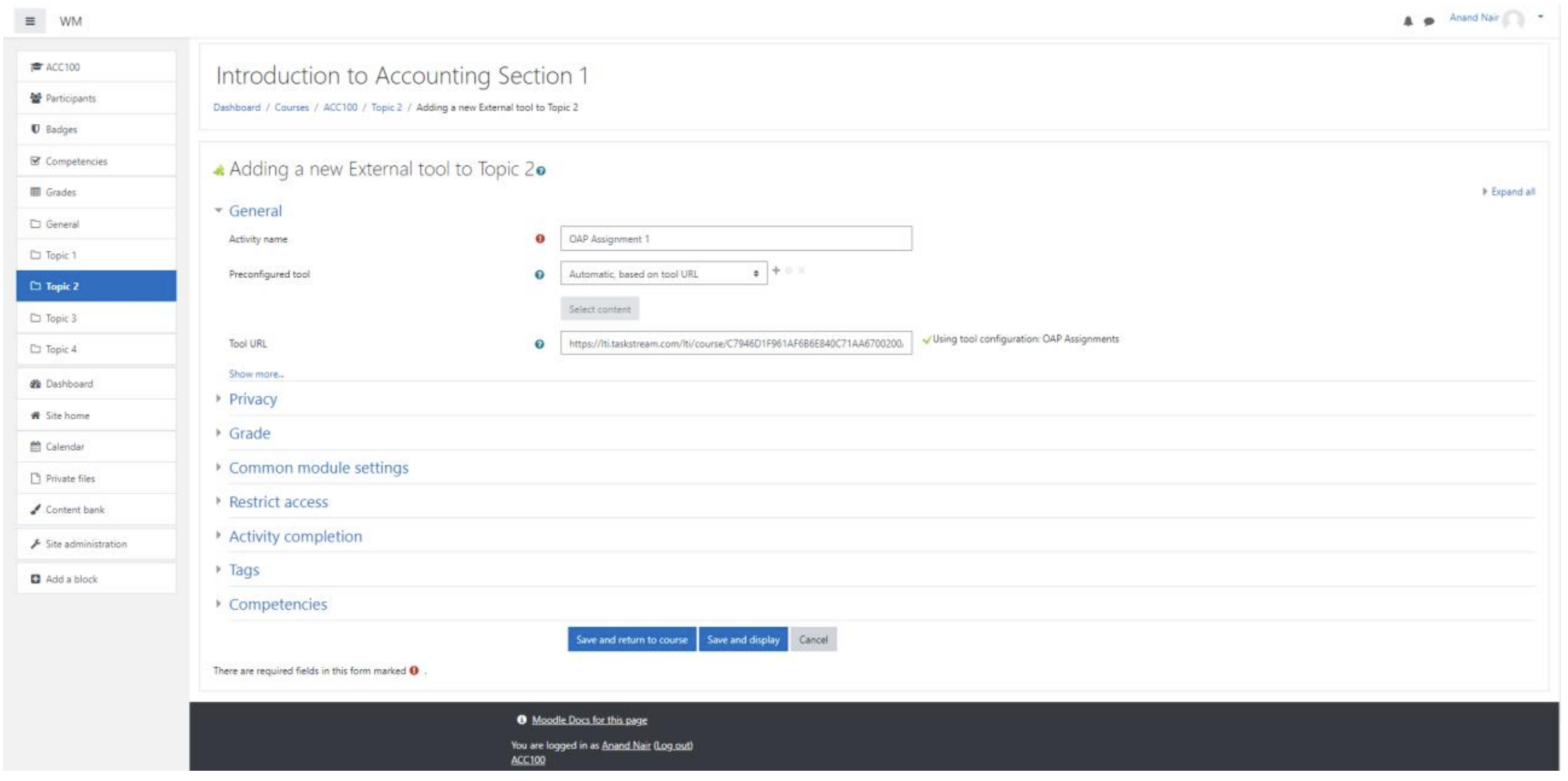 As shown in the image above, after pasting the Launch URL, the External Tool Type
should default to the tool associated to the first part of the URL.
After verifying the correct tool was selected, click Save and return to course.
Click Turn editing off.
Click the Assignment link to verify the Faculty Preview appears and that the correct assignment name and instructions are displayed.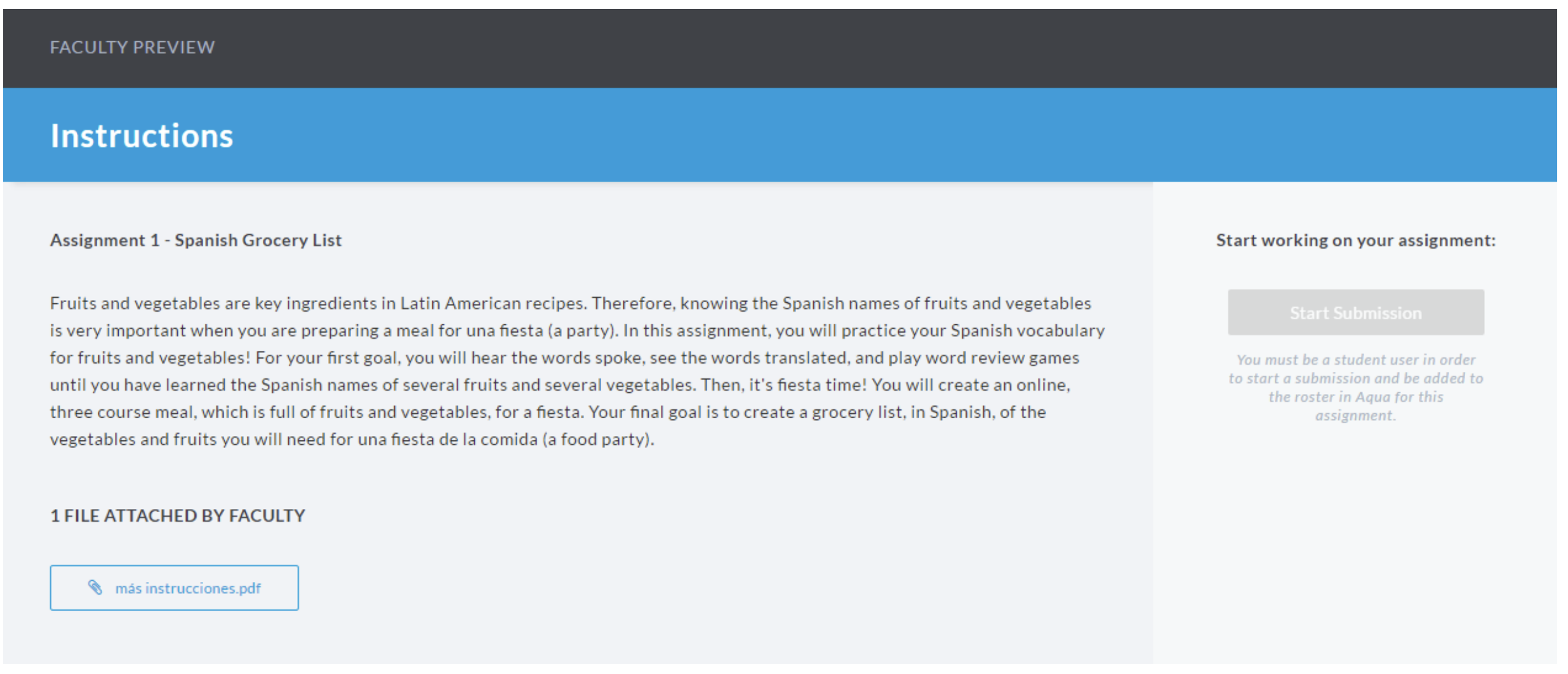 Note - you will not be able to start a submission or upload files if you are not enrolled in the
LMS course as a student or learner.