Experience for the Student
Navigate to the course home page.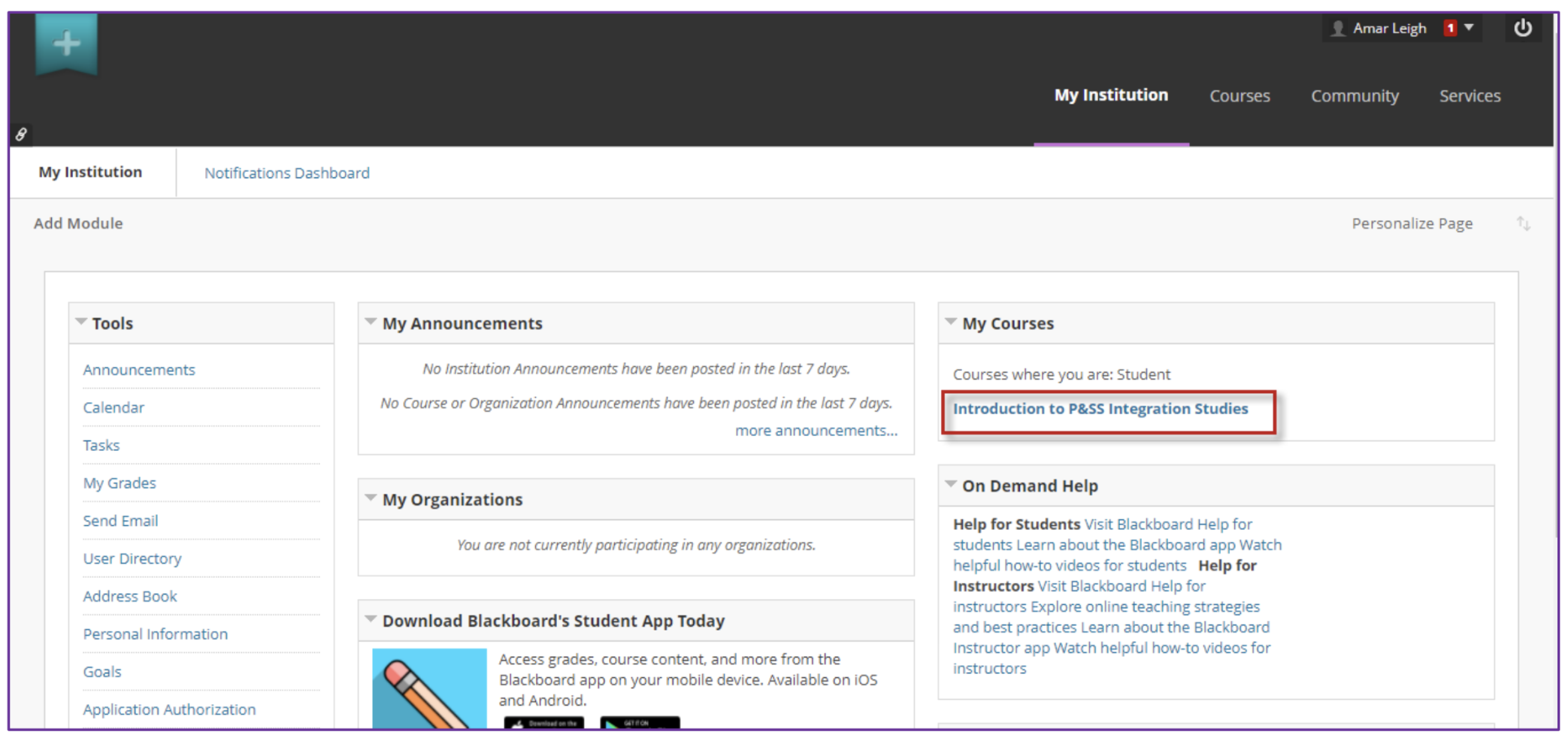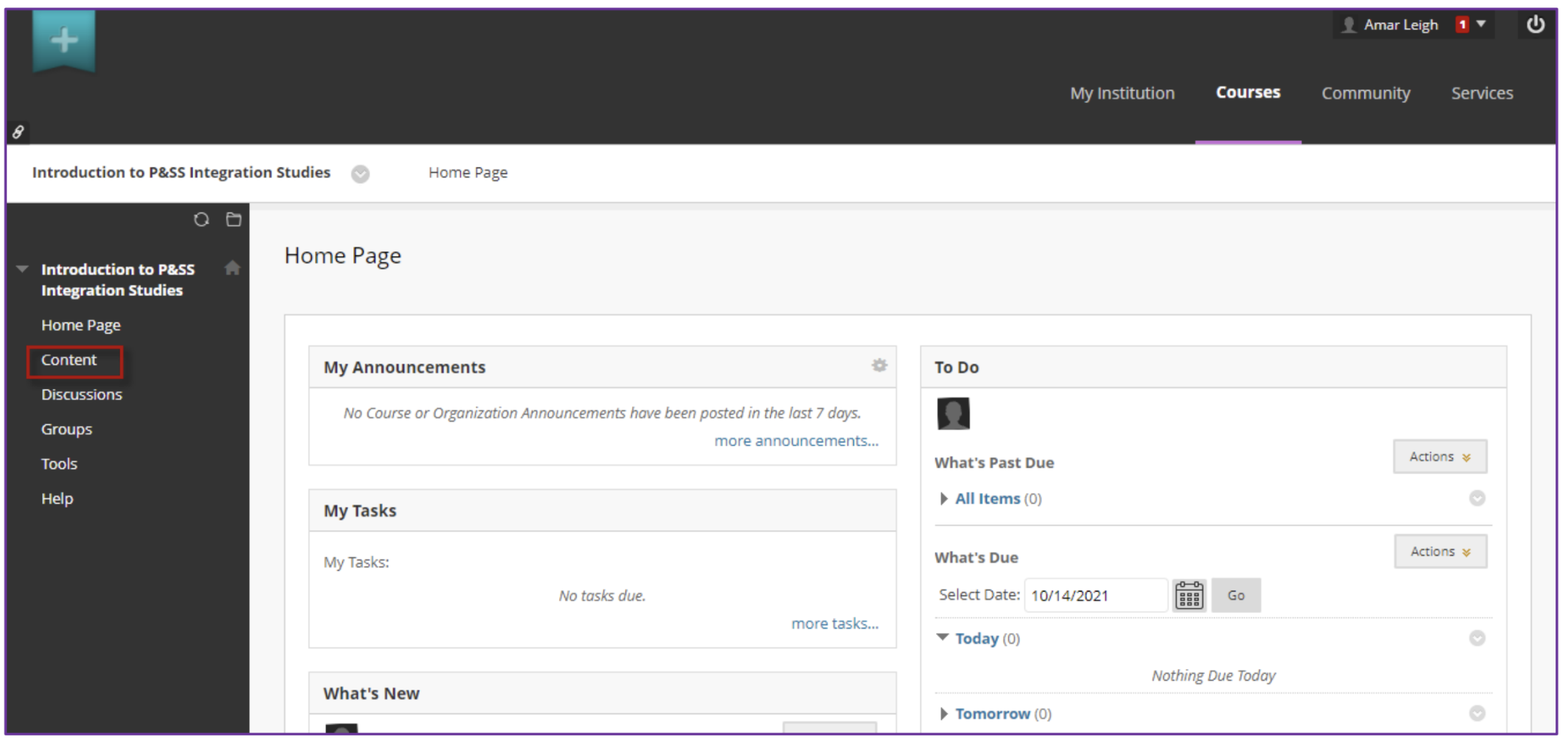 Click the appropriate assignment.
Note - the student will appear in OAP for this assignment as soon as they click this link.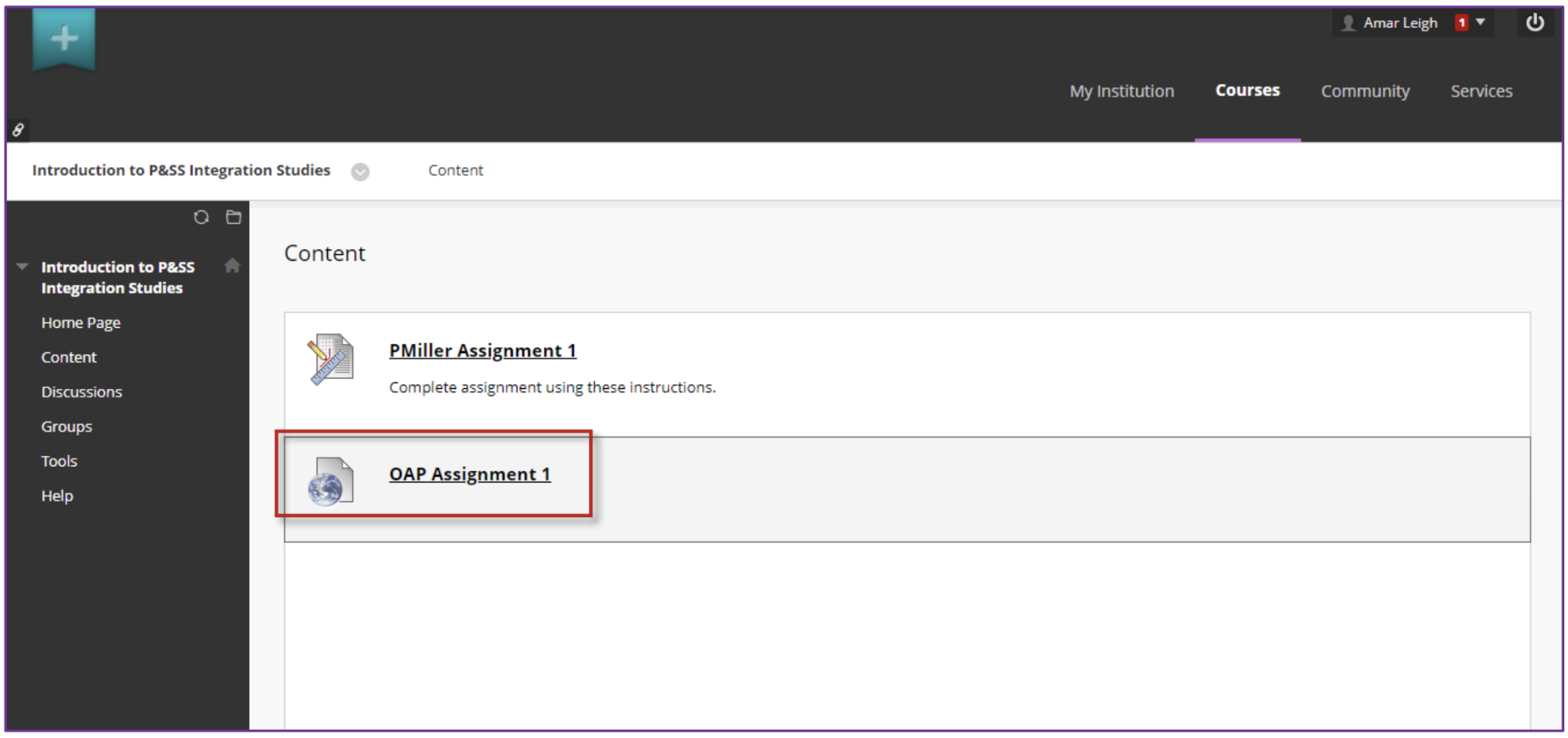 Review any instructions and attachments provided, and click Start Submission when ready to begin uploading files.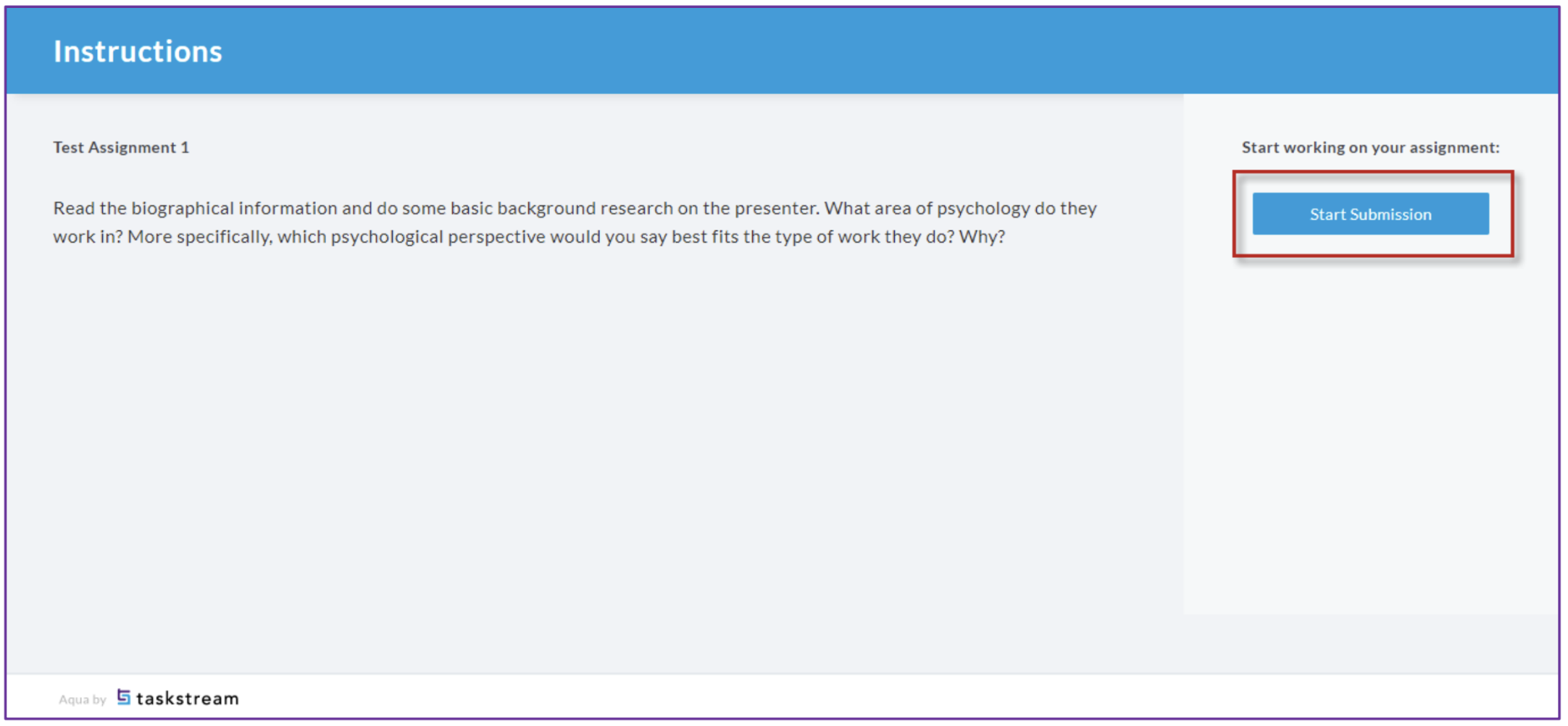 Drag and drop the file from an open folder to upload it, or use the Browse button to
navigate to the file you wish to upload.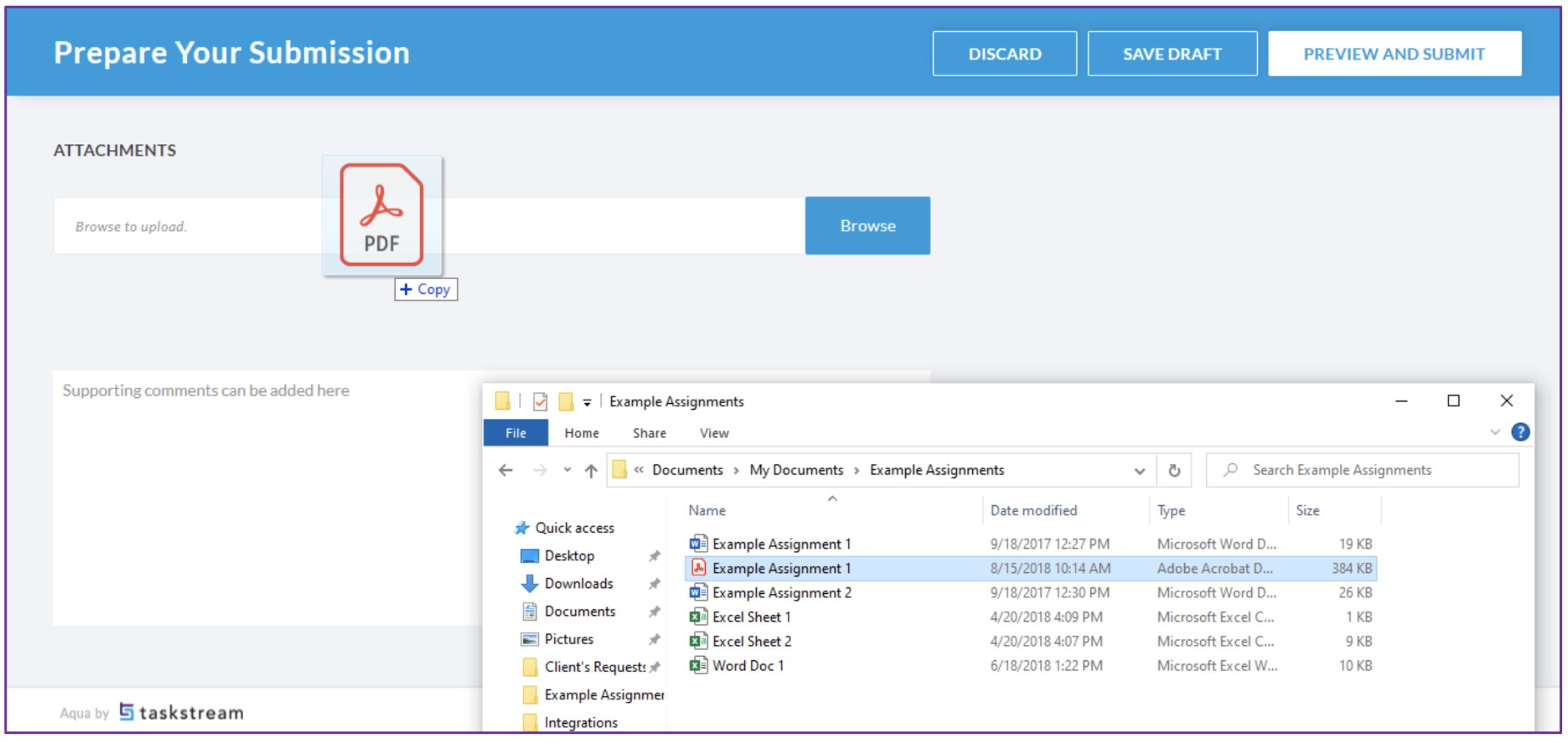 You will also have the option of adding supporting comments to your submission by
entering text in the text box below.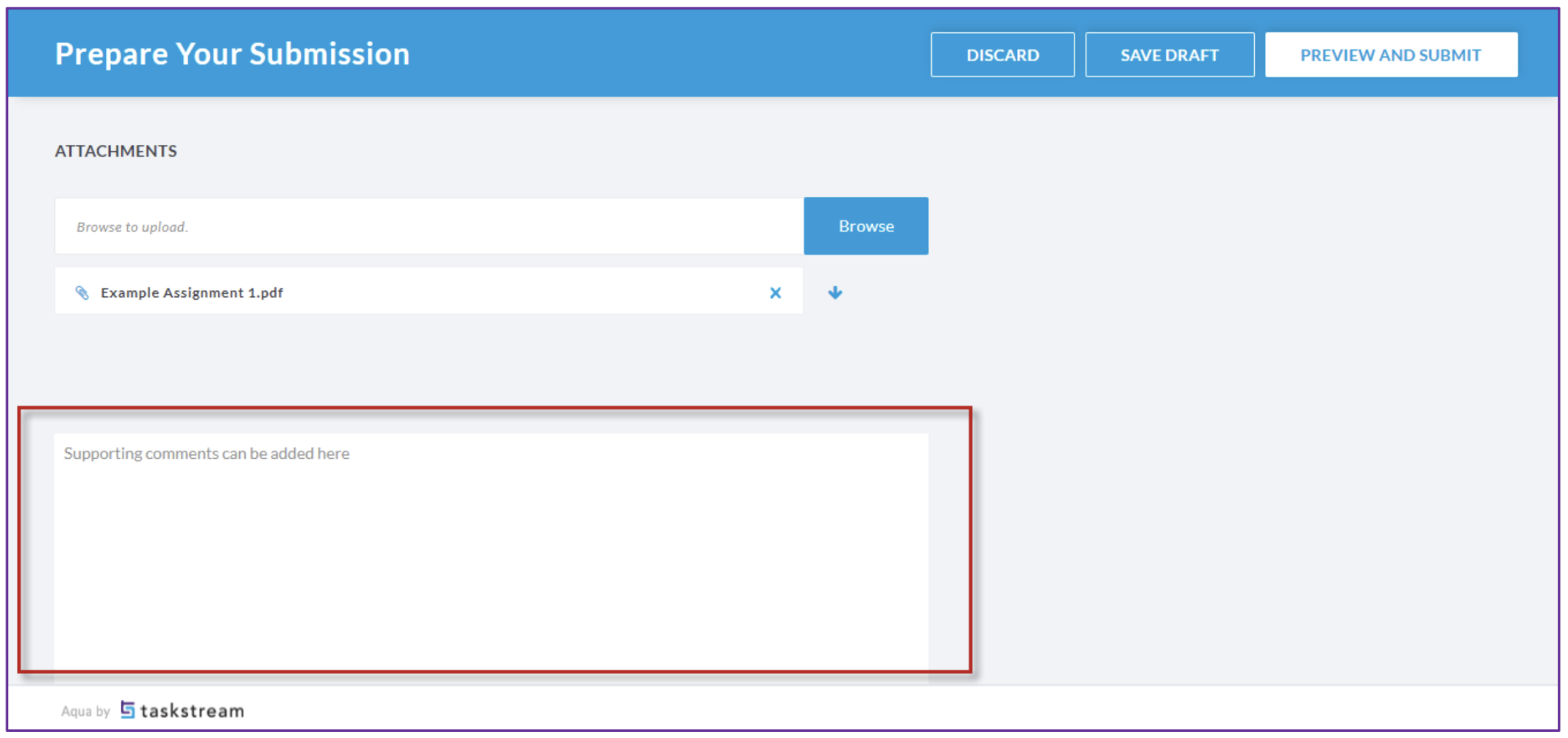 Click the Preview and Submit button when finished uploading files.
Review files that are about to be submitted, to ensure the submission is complete.
Click Submit to send the files over to OAP. Once Submit is clicked, files may not be
added or removed.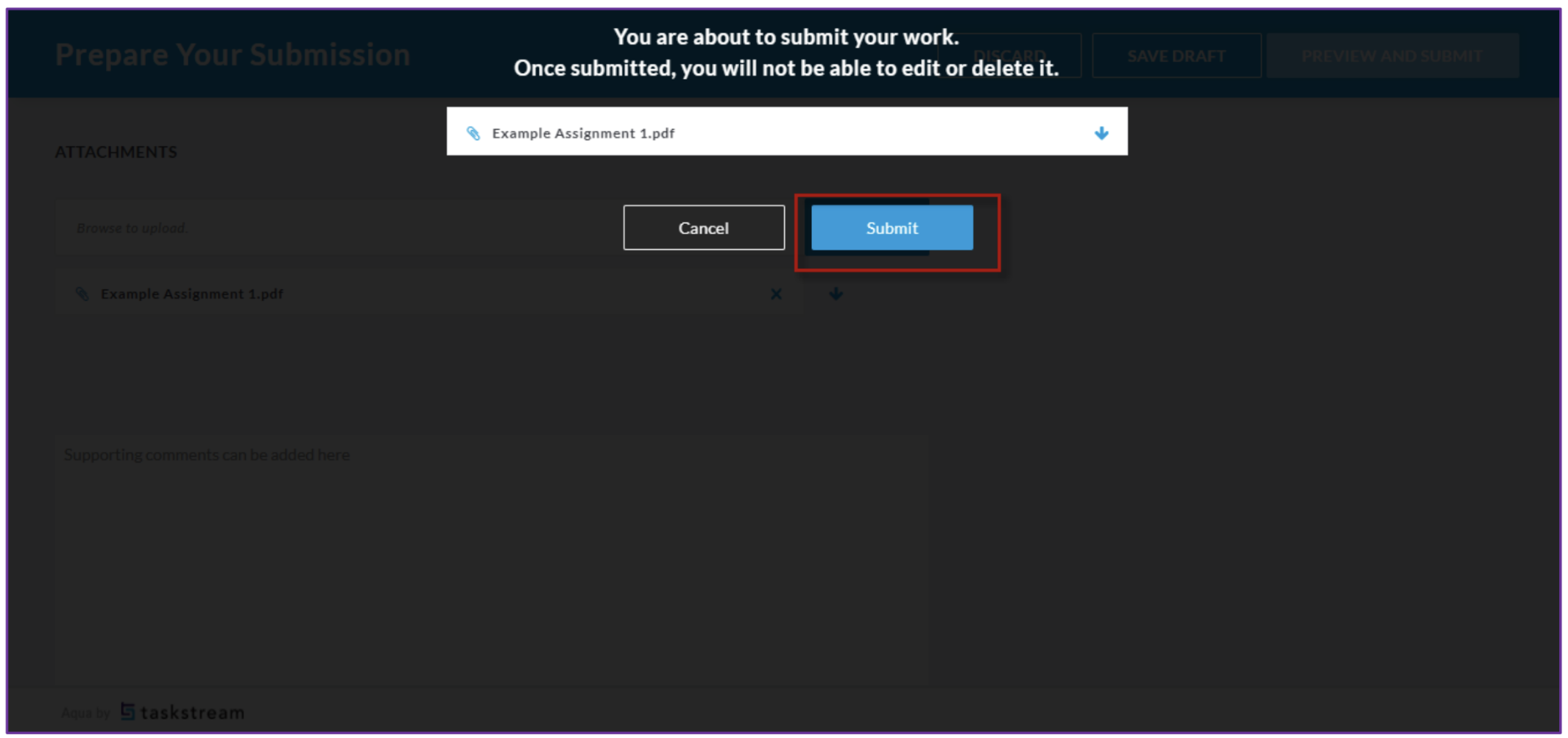 Upon clicking Submit, the user will be brought back to the Instructions screen, where
the Assignment Status will display as SUBMITTED.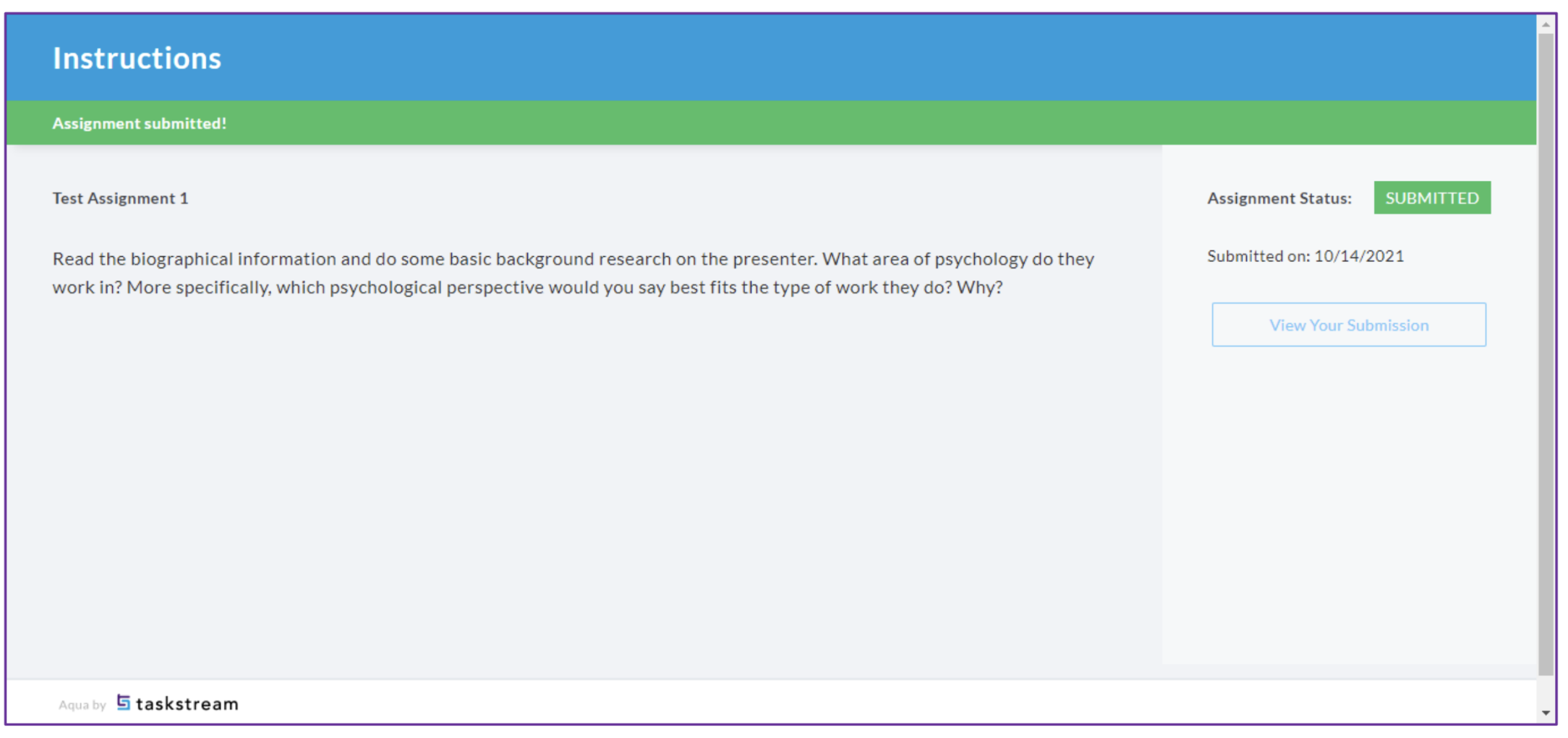 Students may come back to this screen at any point when they click on the assignment,
and may click View Your Submission to verify the files that were submitted.