Usage Statistics provides a snapshot of your use of Faculty Success at that point in time. It offers the ability to view these statistics for anyone for whom you have permission, as long as the user also has a Yearly Data record with a College and Department assigned. You can view and explore the statistics on a user-by-user basis.
Usage Statistics only reflects user activity for users who track data in Faculty Success – users with Manage Activities. If a user has the ability to track their own activities and has added or edited records, but has not been assigned to a College and Department through their Yearly Data record, this user's account activity will still be included in the instrument total. For example, their activity would be included in School of Business totals in the screenshot below.

The Usage Statistics utility main landing page
Audit Logs
If you are looking for an audit of an individual user's data, when you drill in to view usage statistics by user, you can retrieve an audit log for that account. This will show you the history of changes made to that user's records.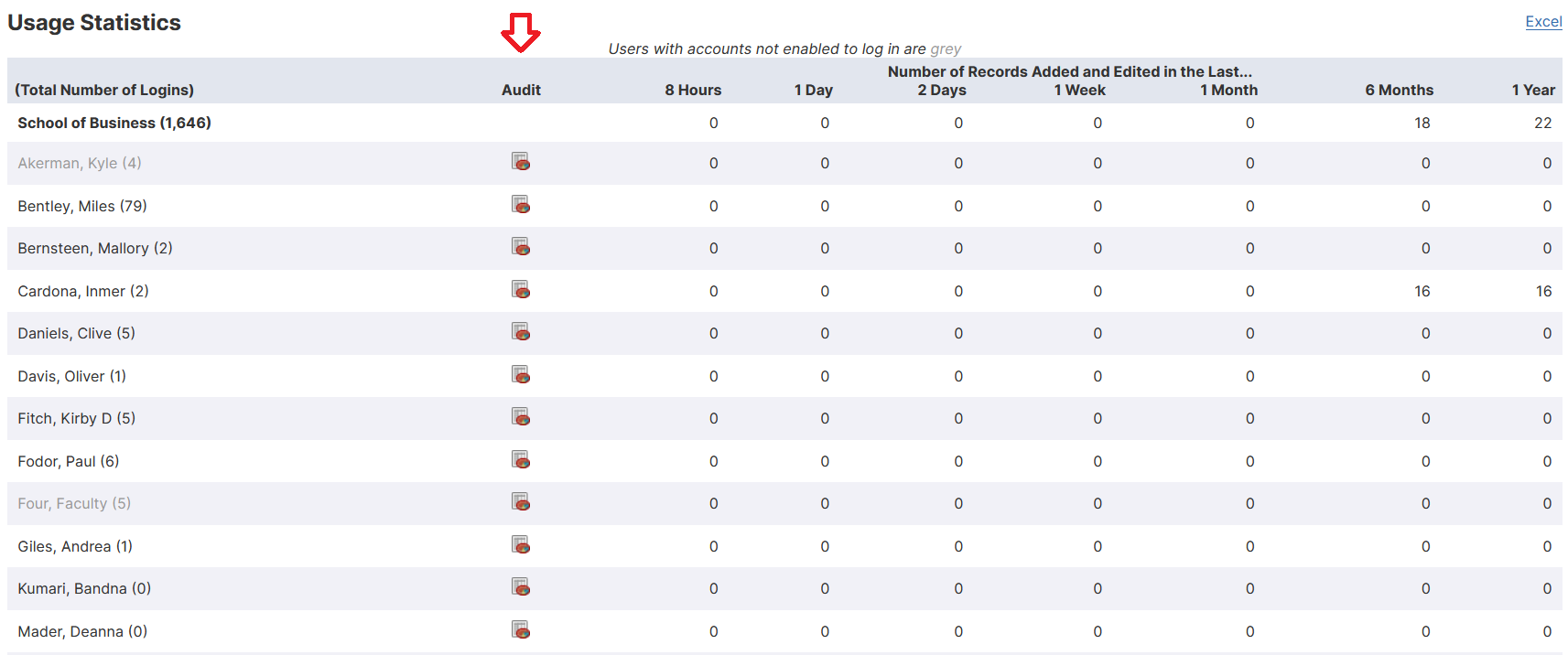 Usage Statistics, Audit log column reference