Catalog Content vs. Handbook Content
During implementation, you will be asked to split your narrative and program content into separate Word documents. Narrative information commonly includes school policies, admissions information, financial aid, and other general information. Program content includes specific information about programs, degrees, certificates, and/or minors. Program content also includes the course requirements that make up these different types of programs.
Program content may be organized in different ways. During implementation, you will meet with your Product Consultant and discuss some best practices about how to display your program content.
You have the option to implement two items for your project. For example, you can have an undergraduate catalog and a separate graduate catalog, or you can combine both into one.
As you review your content, you may have additional information that can be included in your narrative section, but you also have the option to create a handbook. You may decide that you want to include a handbook in addition to your academic catalog.
Your handbook may include content such as:
Information on accreditation, the institution's mission, the student code of conduct and consequences for violations, campus resources for students, policies on harassment, Title IX, ADA, emergency alert information, campus security, immunization records and other health-related information, student clubs and organizations, athletics, and other topics.
Example of a Catalog Content Tree: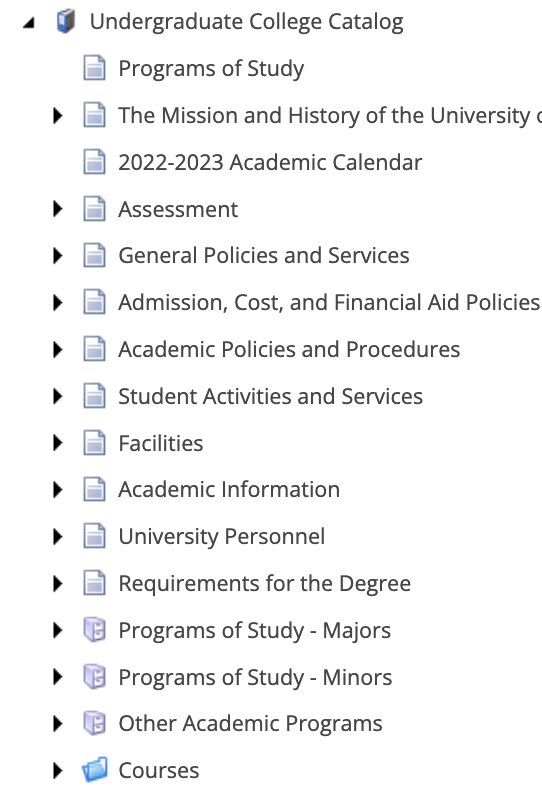 Example of a Handbook Content Tree: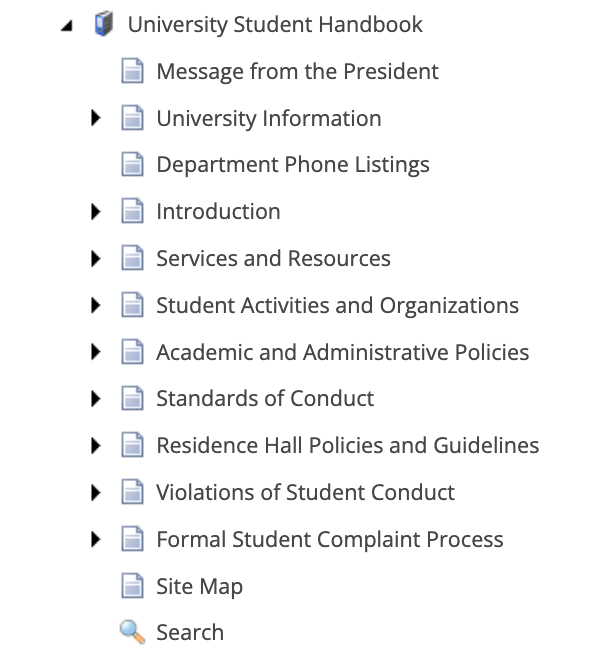 If you choose to add a handbook, you can display both the catalog and the handbook on your All Catalogs page so users can find the information in one place or decide to only post the catalog there while embedding the handbook link on the institution website.
The two books will be side by side within your content tree but permissions can be designed to provide users only access to edit one or the other. The two publications have two separate URLs but share the same website template and can be accessible by the other if desired.
Example of published Handbook landing page - navigation menu and general layout functions exactly like the catalog: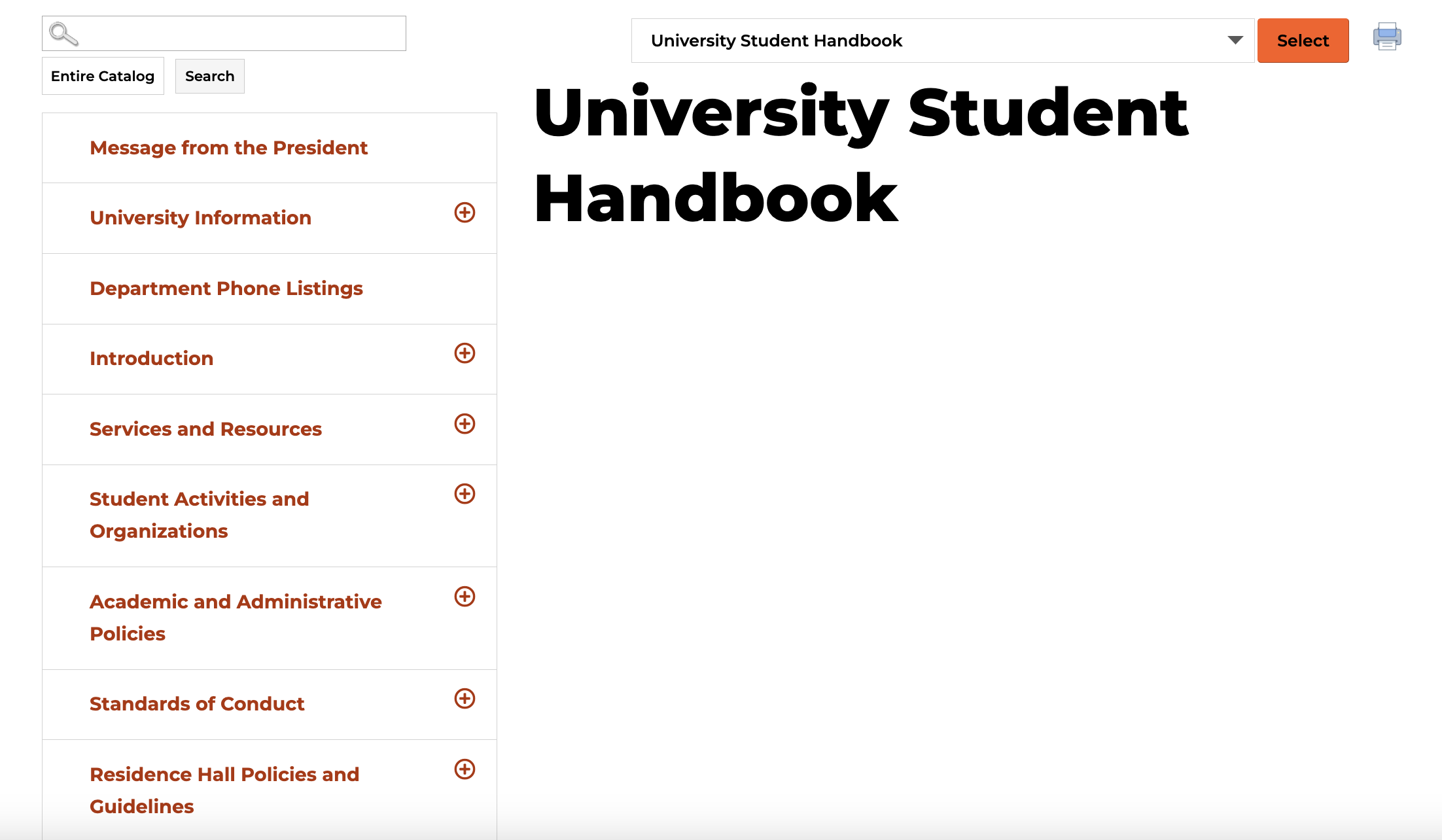 Interested in purchasing Training & Consultation to create a new handbook? Check out the Watermark Academy Curriculum Strategy Additional Handbook*