As you prepare your Course Import file, here are some common errors to look out for. We provide some solutions, but you should refer back to your IT if you continue to have trouble with the file.
Save as .csv UTF-8
Remember to save your file in csv UTF-8 format before submitting to your PC.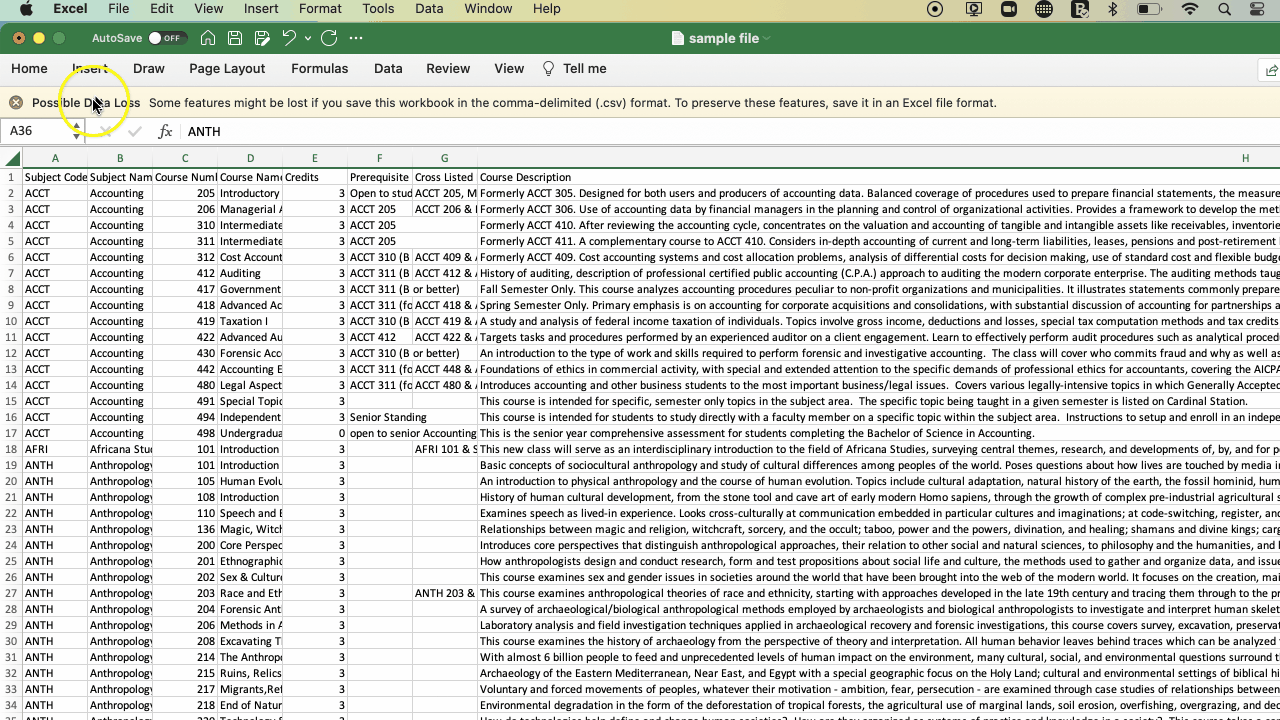 Notepad, Notepad++, and TextEdit
Your PC will review your csv file to make sure it is ready for import. The file will be opened using Notepad or Notepad++ (for Windows) or TextEdit (for MAC).
You can also preview your file to make sure it contains all the required information by right clicking on the file and selecting Open With to open the file using Notepad or TextEdit.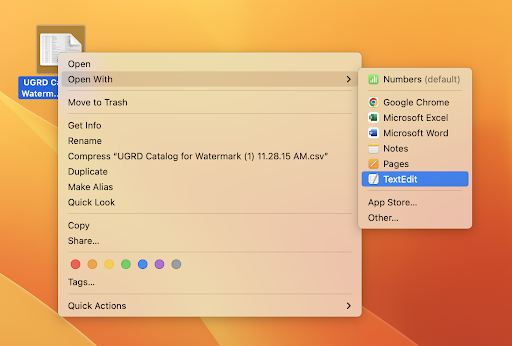 Leading Zeros
If you have courses with leading zeros (example: ENG 001, MTH-0096), you may find that Excel eliminates those zeros. If your file is eliminating the zeros, a best practice to keep them in your csv file is to change your course number cells to Custom format. Then, you can type in 3 zeros (or 4 zeros, if your course numbers are 4 digits long, as an example). Finally, save your file under a new name. You can verify that your file kept the leading zeros by opening the file with Notepad or TextEdit.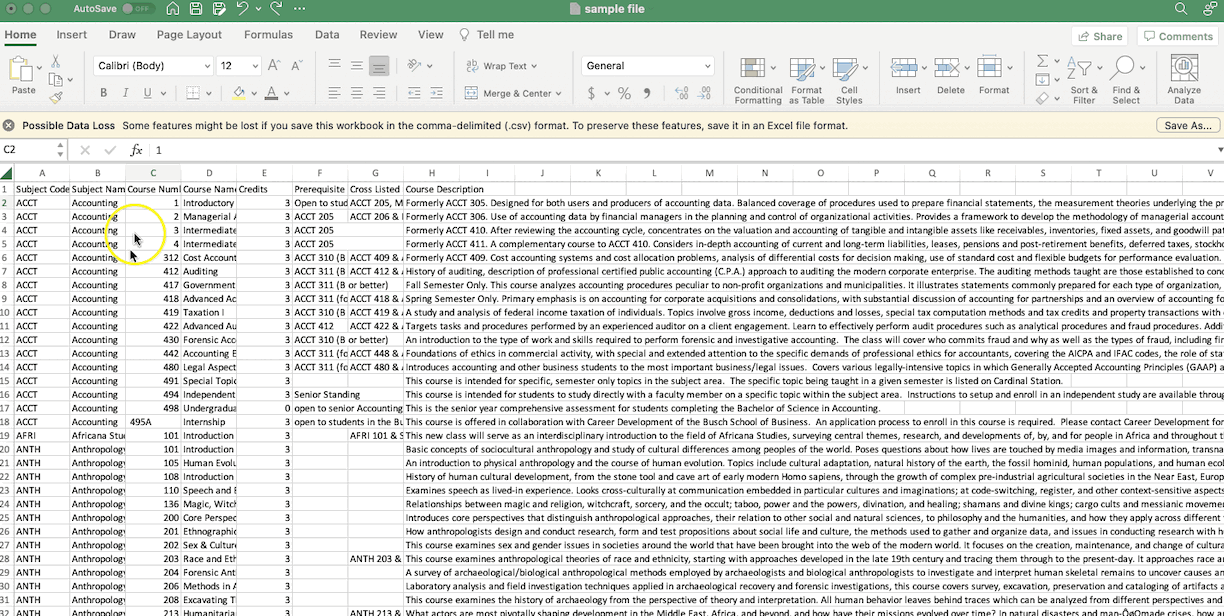 Special Characters
Sometimes the file will contain special characters that will carry over into the system after the import is done. These can often be spotted quickly in the TextEdit/Notepad view. (Note: You will see quotation marks at the beginning and end of course descriptions. This allows the description to contain a comma without delimiting it).

They can also be found in the Excel view.

In Excel, you can use the Find and Replace tool to find the instances of the special characters and replace them. For example, you can copy/paste the special characters into the Find field and replace with a space by clicking the spacebar once.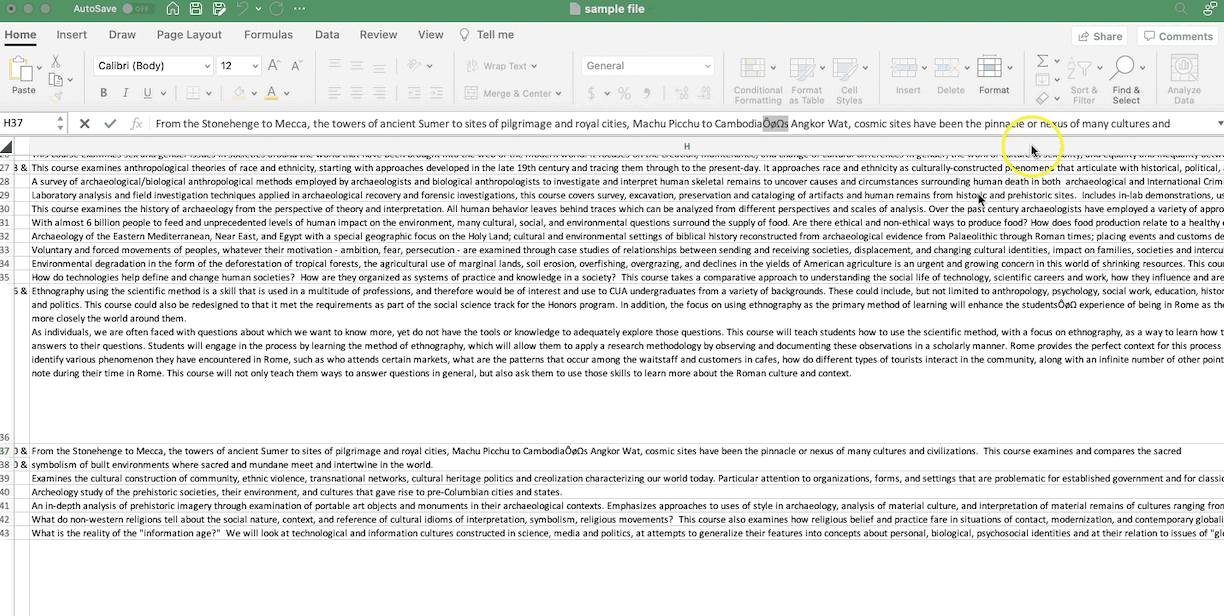 Keep Courses Consistent
Remember that the way your courses display in your csv needs to match the way they are listed in your program content. For example, a space, dash, or no space between the subject code and course number (BIO 101, BIO-101, or BIO101). You can use the Find and Replace tool to make sure everything is consistent. For instance, you can easily remove dashes between subject code and course numbers with this tool.
Blank Spaces
In the Notepad or TextEdit view, you may find blank spaces after some data. It is best to remove these blank spaces, as they may create special characters in the system after import and it will require manual clean up. You can use the Find and Replace tool again to remove the blank spaces.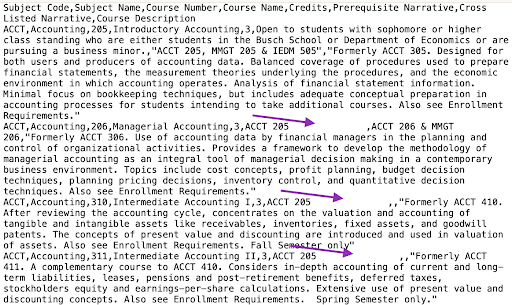 When the Credits field includes a Range
Sometimes Excel will convert a range into a date (example: 1-3 will turn into 3-Jan). You can click the top of the credits field to select all of the cells and change the format of the cells to Text. Now you can manually type in the range of credits and it will not convert the range into a date.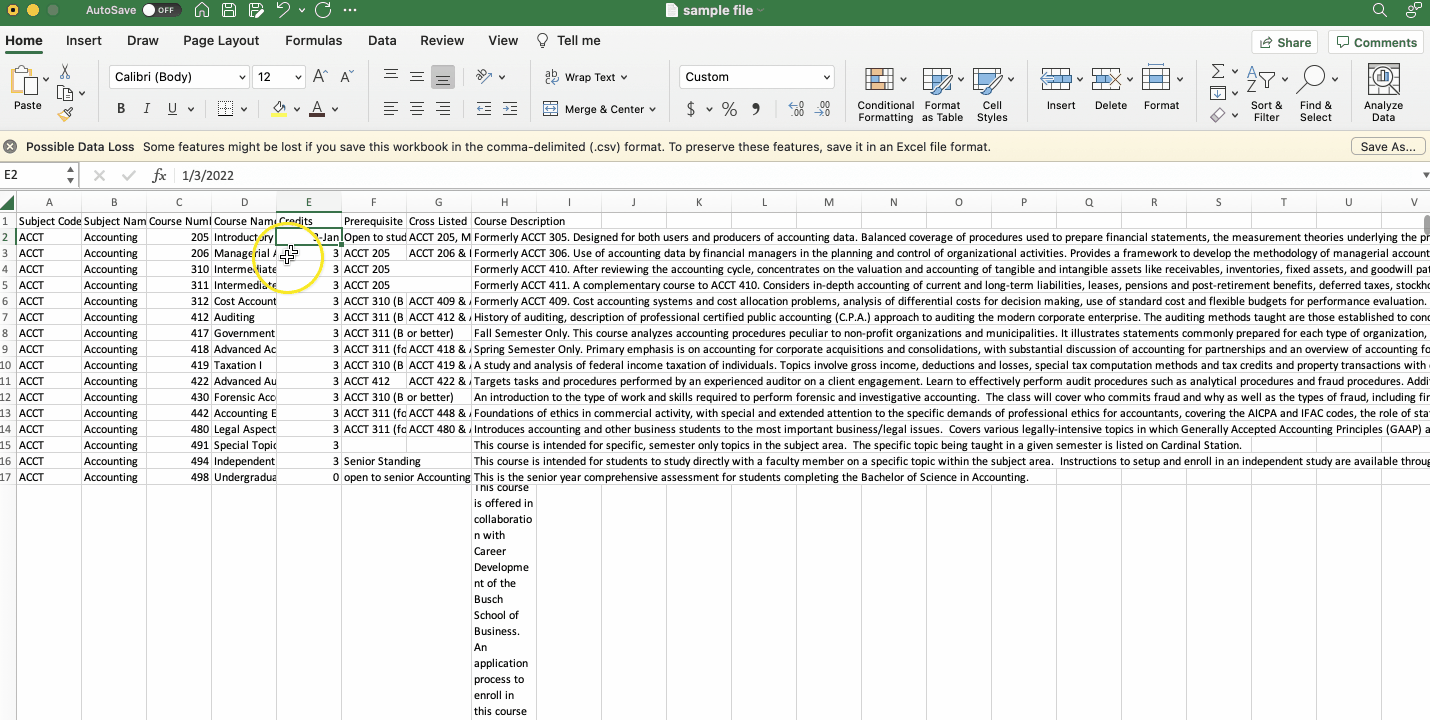 Another option is to press the spacebar once before manually typing in the range of credits.