The Canvas Messaging feature allows you to schedule and send automated messages to students and/or instructors within a project. Setup is done on the Project Communications tab.
NOTE
The
Canvas Messaging
feature requires specific permissions assigned to the Canvas Admin account that generated the access token for the Canvas integration.
Please refer to the article
Canvas Data Integration
for more about required permissions for the Canvas Token Admin account.
Access Canvas Messaging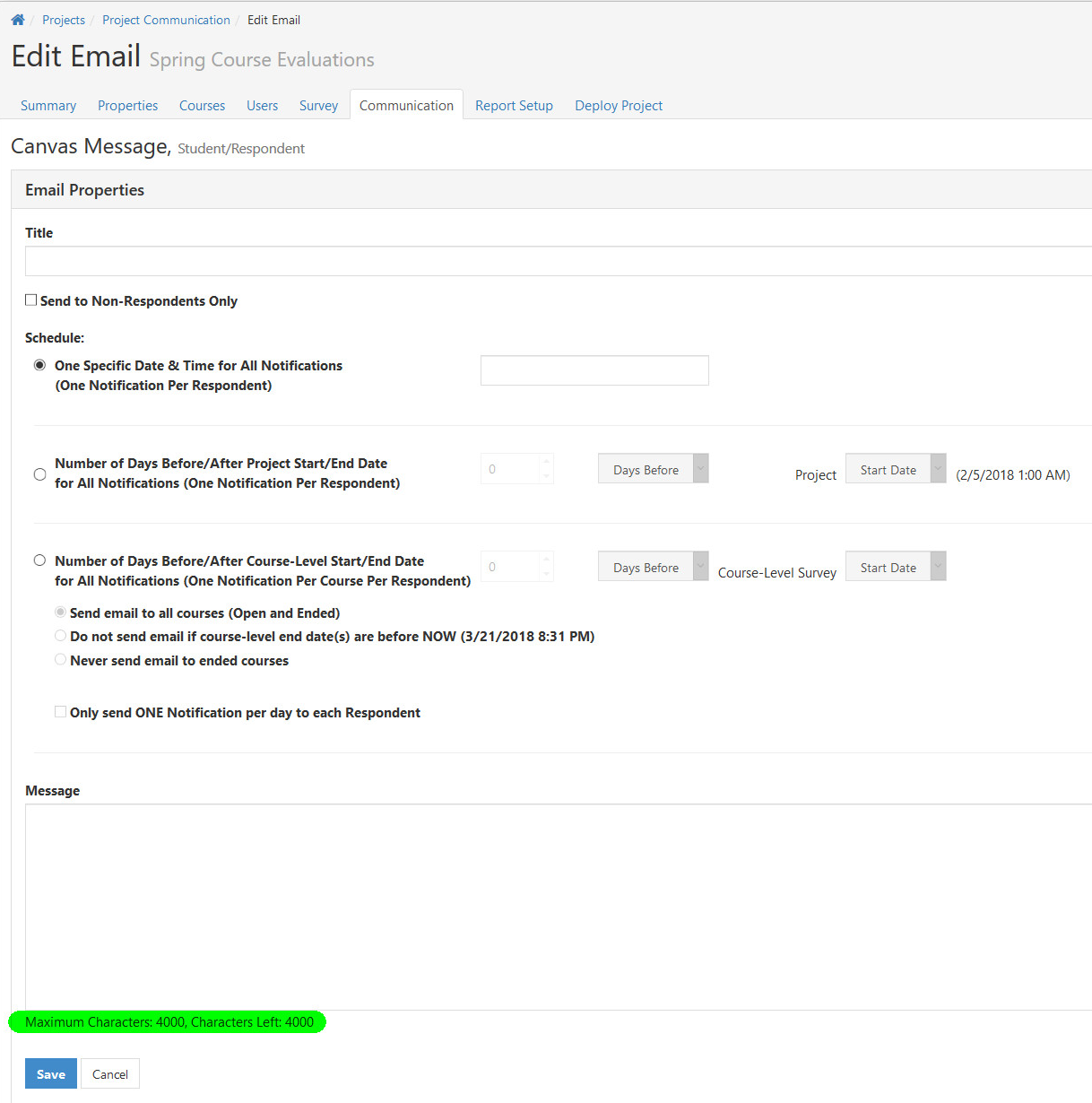 NOTE
Only courses imported via the course import option will support the Canvas Messaging feature. Courses added via Excel upload or courses deleted from a project after a course import then added via Excel will not be supported with the Canvas Messaging Feature, and Canvas Messages will Fail.
The Canvas message will be sent from the Canvas Administrator account used to create the token for the Course Evaluations & Surveys Data integration.
The Canvas Administrator will receive a confirmation message from Canvas for each Canvas Message sent through Course Evaluations & Surveys, which can lead to a large number of confirmation emails.
The Canvas Administrator can disable these notifications in Canvas by clicking Account and Notifications; then, adjusting the notification settings for Conversations Created By Me under the Conversations section.