The Mentor Teachers Tab

The mentor teachers tab shows a list of all mentors currently in your system, along with any relevant information such as associated sites. You can also add new mentors by clicking the Add New Mentor Teacher button.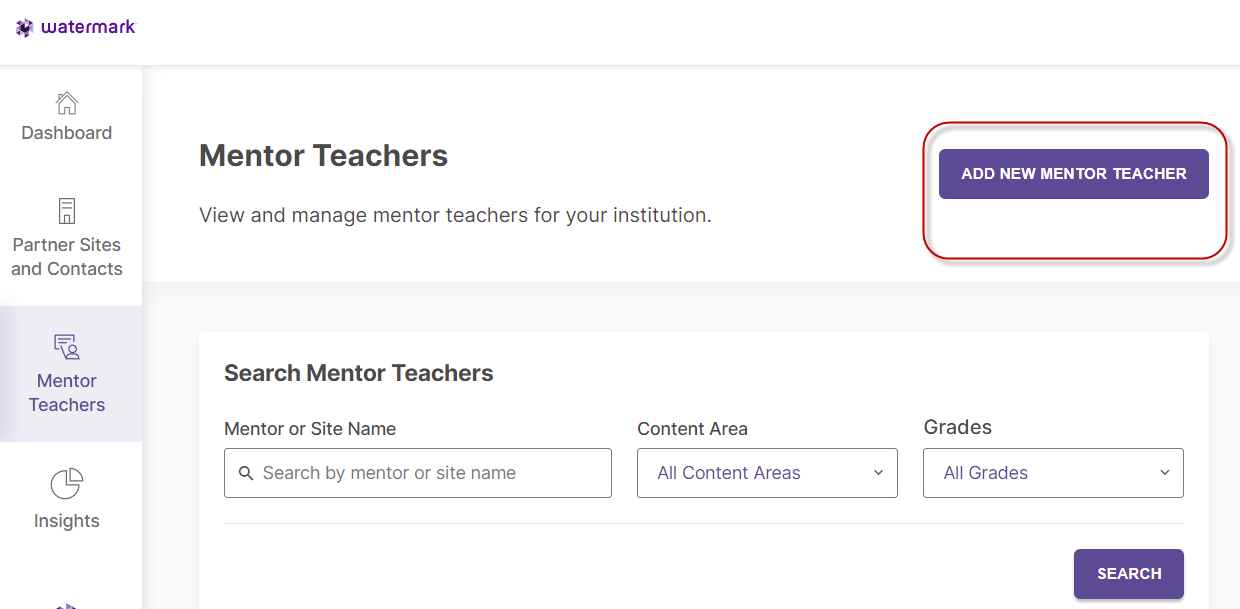 Adding a New Mentor

To create a new mentor, you will be required to provide the mentor's first and last name and their email address. Additional optional fields include Grades, Content Area, Associated Sites, and Notes. When finished, click the Save button, and the mentor will be added to your mentors list.

IMPORTANT: It is very important to input a mentor's email address correctly. Just as with all SL&L accounts, email address is used to login and to retrieve a forgotten password.