You can access the Workflow Administrator Certification videos here.
Committee Role Groups allow for users to be designated as committee chairs or committee members for various campus committees that will be involved in your Workflow processes.
As with Administrative Reviewer Role Groups, each committee Role Group must be associated with a scope. Available scopes depend on the security scopes you have available in your Faculty Success database. Examples include department, college, or university-wide, which we call "unrestricted".
Read more about how Workflow tasks appear to committee chairs and committee members.
For committee Role Groups with an unrestricted (university) scope, you can create a single committee.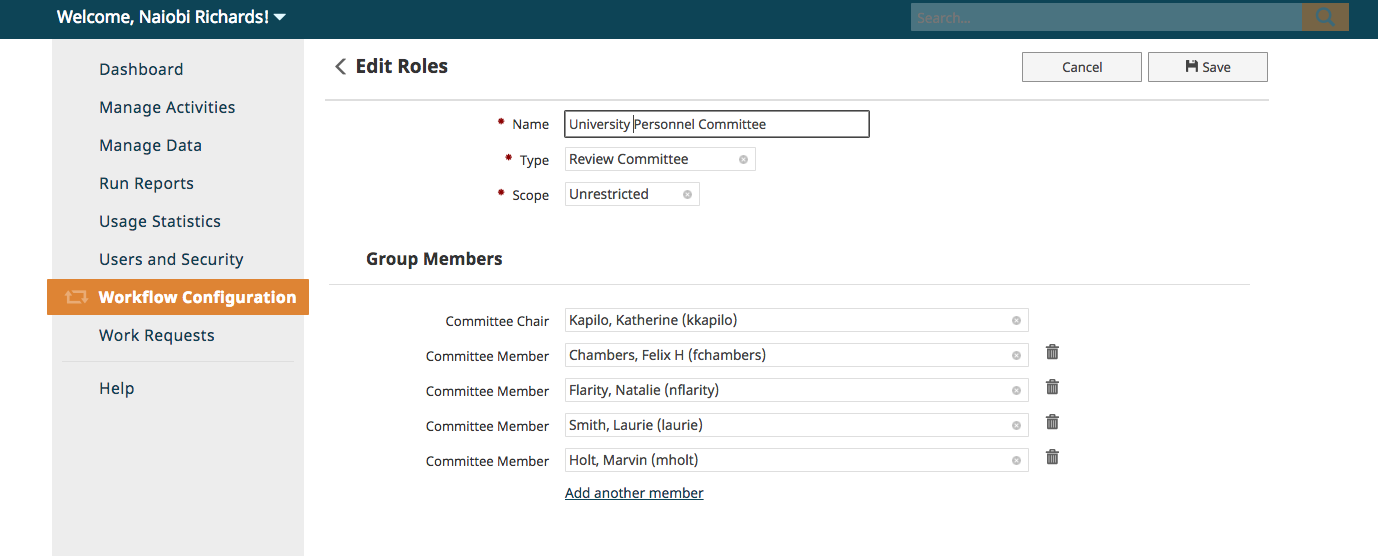 For committee Role Groups with a College, Department, or any custom scope, you will be able to create a committee for each value within the given scope.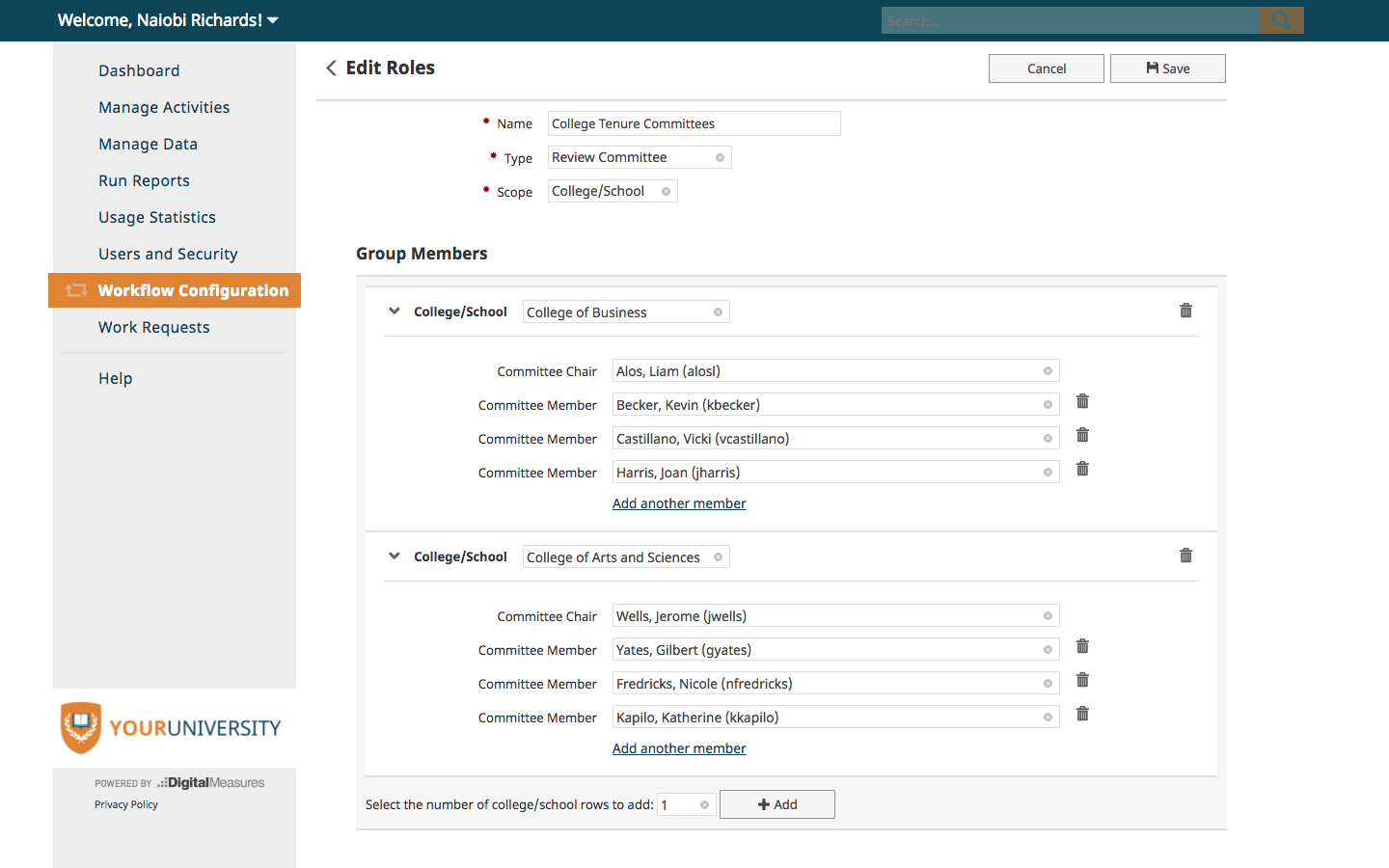 If you need to change reviewers or committee members after a schedule has launched, please refer to the "How to Adjust Reviewers or Committee Members Post-Launch" article.
The Workflow module is available to add to Faculty Success for an additional fee. To learn more about adding it for your institution, please contact your Client Success Manager.