We understand that at the point a Workflow Schedule is launched to faculty, the administrative reviewers and committee chairs and members for your process may not be entirely defined, or circumstances post-launch may necessitate a change in reviewers.
Therefore, Workflow provides the ability to adjust reviewers for launched Schedules. To do this, first open a launched Schedule, and select "View" for the step that needs to be updated: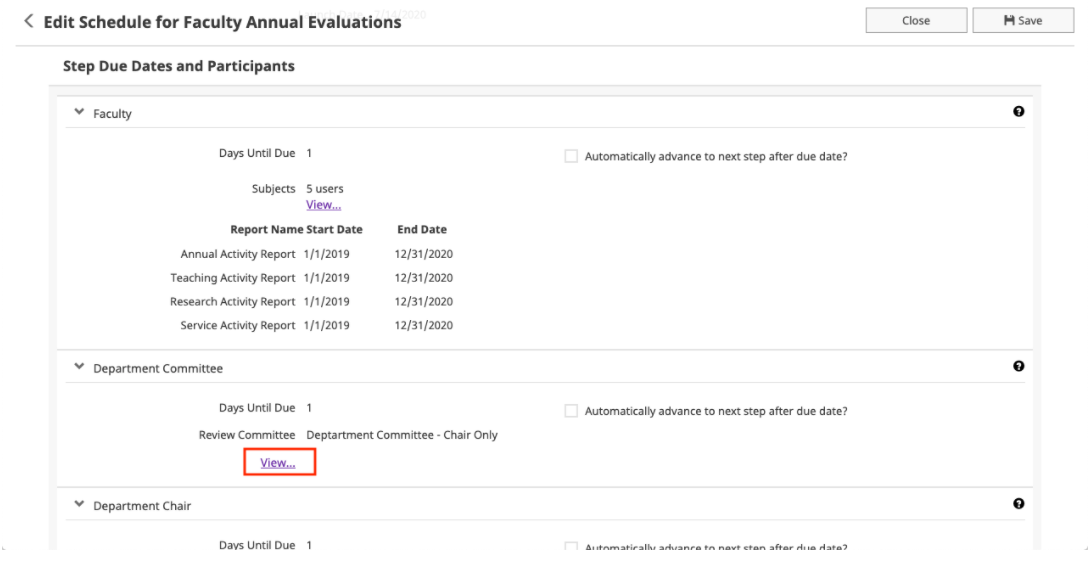 Then, select "Edit Reviewers". This will allow you to add, remove, or replace participants for both administrative review steps and committee review steps.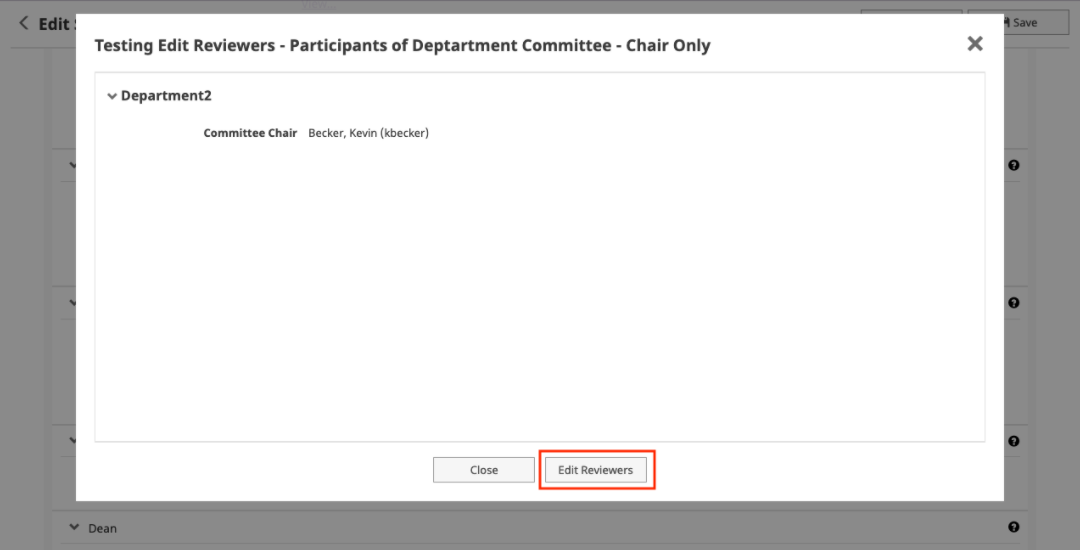 Often, the specific committee members are not known until later in the process, when the submissions start to be expected at the committee step. Because of this we enabling administrators to set up their Committee Chairs and leave members blank until they know who they should be, enables a better approach to managing and maintaining a schedule.