Redirects can be added to any level of the catalog tree. When added directly within the Institution, they are referred to as "Archived Catalogs" and assist in pointing to either a catalog hosted elsewhere, or a PDF that is uploaded to the Media Library. These Archived Catalogs can also be added to the catalog drop down for easier navigation by end users.
When a Redirect is added within a catalog, it can assist in pointing to a URL, a PDF, or a different page in the catalog.
These can be used to maintain an identical program in two different sections: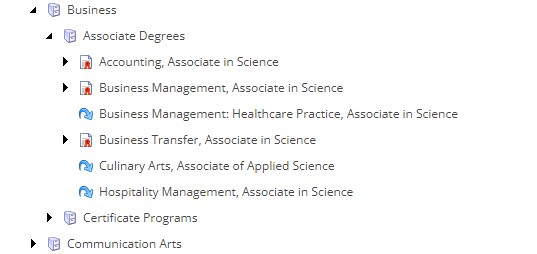 Or to point to a page within the institution hosted website: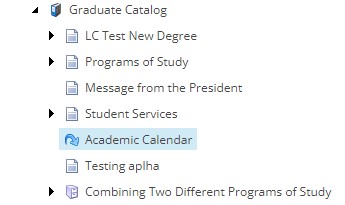 Or anywhere that requires a navigation menu option, but needs to point outside of the catalog site, or to an identical uncloned page within the catalog.
To create a Redirect, right click on the Catalog cover item, click Insert, and select the Redirect template: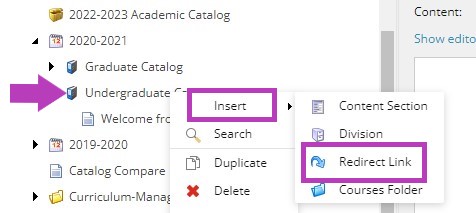 Once the Redirect item is created, it requires a name/label: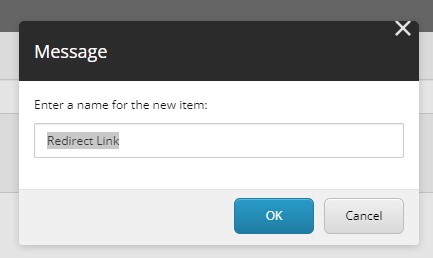 Once a name is entered, click OK to create the item in the Catalog tree.
(If the Redirect is going to be pointing to a PDF or other document type for download, please upload to the Media Library prior to the next step).
If this item is to appear within the Navigation Menu, ensure the "Show in Navigation" checkbox is selected within the Navigation section.

Within the Redirect item is the Redirect Link field and there are several buttons that can be used to create different links within the catalog system.

"Insert Link" will create a link within the catalog tree. This would be the one to use to maintain a duplicate page within the same catalog. Just select the page you wish to show at the Redirect Link and then click Insert.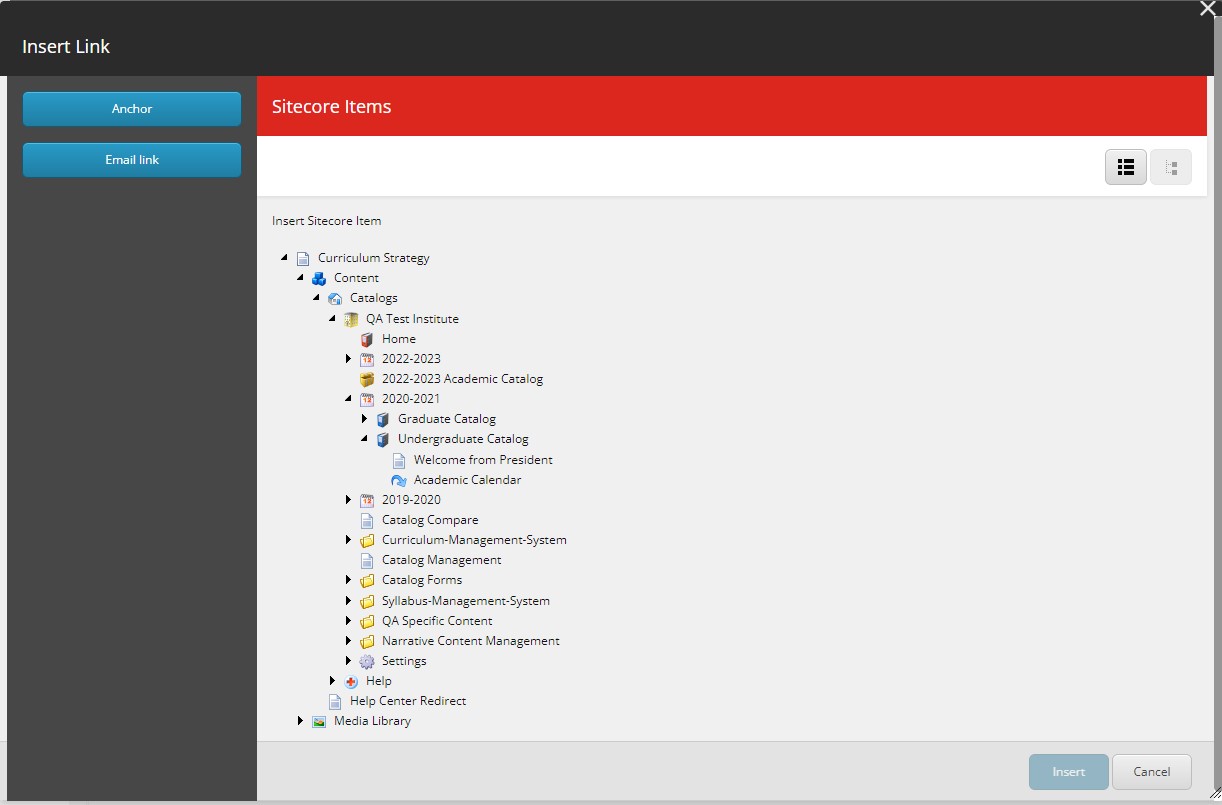 "Insert Media Link" creates a link to a document, like a PDF or Word version of the catalog or other document. Click the document (not image) that you wish the Redirect Link to navigate to, and click Insert.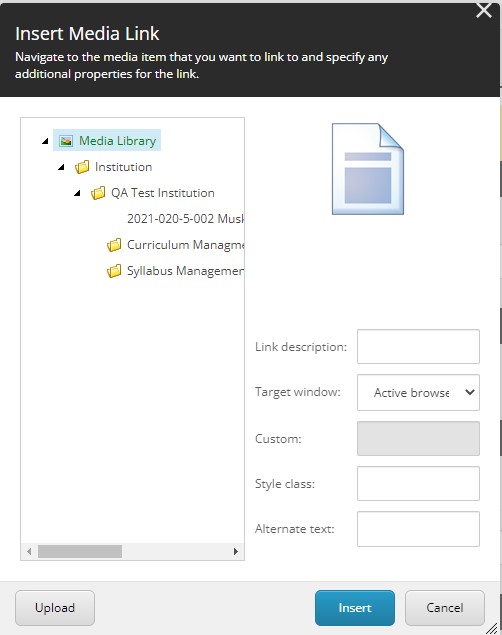 "Insert external link" creates a redirect to a page hosted outside the catalog. For example, on the institution website. Populate the "URL" field with the desired URL, then Insert and the Redirect will navigate to that page when clicked by the end user.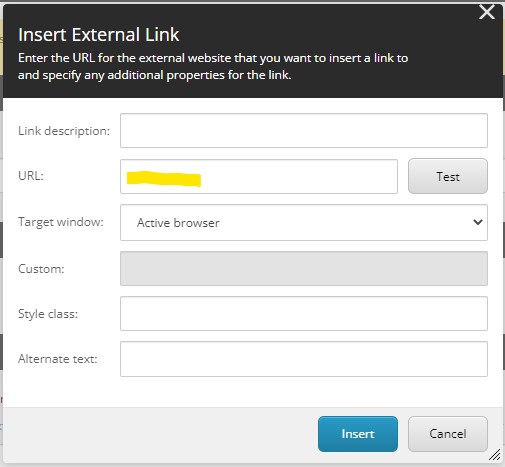 "Clear" will clear the field of anything that has been created within and make way for entering a new link.
Once the item is created, Save, Approve and Publish. If the Redirect is in the first level, it will be best to republish the entire catalog.