Three ways to contact Watermark Support for Curriculum Strategy!
Do not hesitate to contact us with any questions about Catalog or Curriculum Management:

Helpful to supply when contacting support:
Screenshots of the issue you are experiencing including the address bar
The specific item/s you are currently working with or experiencing difficulties with. This could include providing us with the path of the item/s.
To provide the path of a specific item, first, with the item selected in the content tree, click the tab to the left of the Home tab and select Item Properties: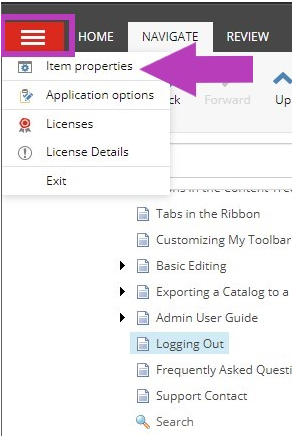 Once the Item Properties window opens, you have the ability to copy the Item Path (right click on path field and select "Copy" option), paste it within the email to support, assisting our Support team in locating the item you are inquiring about: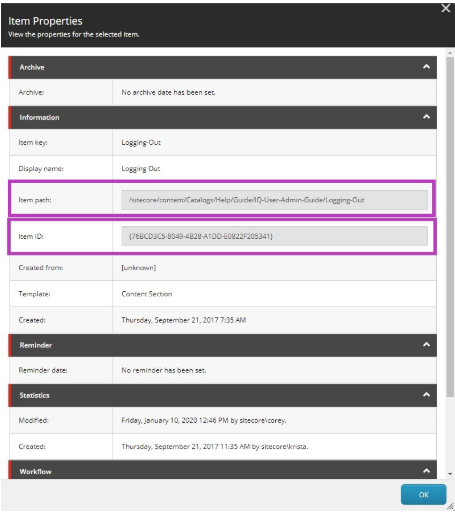 Please also note that this is where you can locate the GUID when working with APIs.
IMPORTANT: Curriculum Strategy Support will assist in submitting a request to our development team if the issue or revision you are requesting needs development. Our development team releases this work in 2 week sprints. This means that there may be a delay to when the development is requested and when it is released to your site. Please plan and/or expect this delay. If something is very urgent, our team will work to get this out sooner, but this is only used in emergencies.