Do not hesitate to contact us with any questions:

support@watermarkinsights.com or call 1.800.311.5656

Helpful to supply when contacting support:

Screenshots of the issue you are experiencing including the address bar
The specific item/s you are currently working with or experiencing difficulties with. This could include providing us with the path of the item/s.

To provide the path of a specific item, first, with the item selected in the content tree, click the tab to the left of the Home tab and select Item Properties: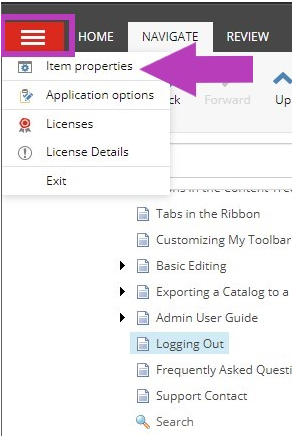 Once the Item Properties window opens, you have the ability to copy the Item Path (right click on path field and select "Copy" option), paste it within the email to support, assisting our Support team in locating the item you are inquiring about: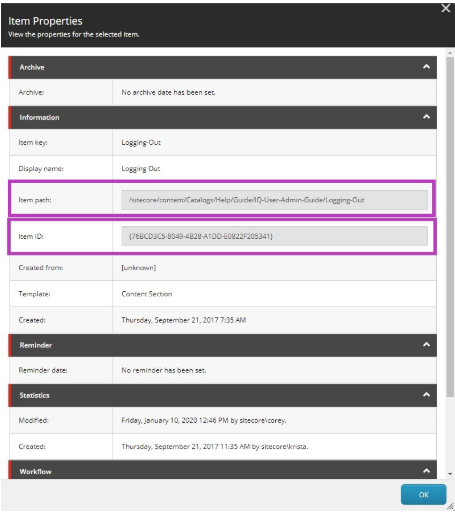 Please also note that this is where you can locate the GUID when working with APIs.