To Delete a proposal, select one from the Syllabus Management folders within the content tree and click "Delete" within the Home tab: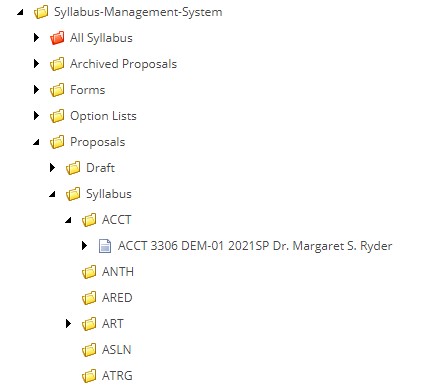 ***If the proposal is locked, click the Edit button to unlock prior to deleting.***
NOTE: When deleting a proposal, a dialog box will pop up indicating that the links to this item will be broken if it is deleted. These links are present because of the proposal link with the item within the catalog and/or the completed catalog item created. This dialog box gives multiple options to relink these items to a different item, or to remove the links. In regards to deleting proposals, select the "Remove Links" radio button and then Continue.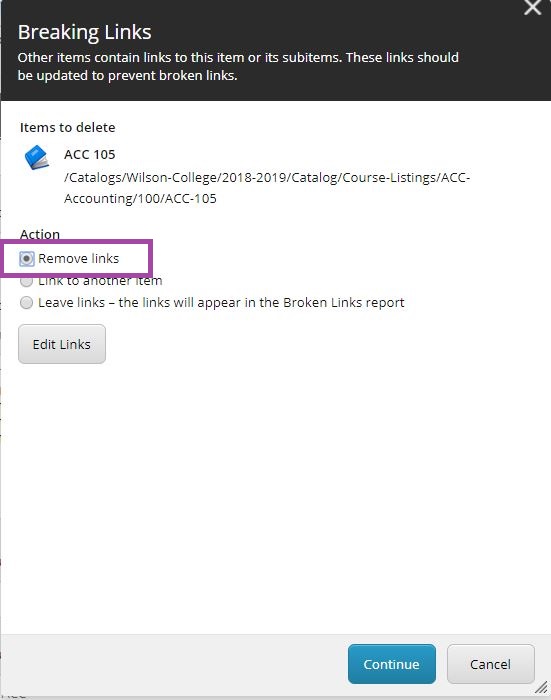 The next message will provide information to the amount of links being removed, click Continue. The deletion will be completed after this step.