As a TS Coordinator, you can share portfolio and/or web page templates you have created in the Web Folio or Web Page Builder with others in your organization.

Click TS Coordinator in the top menu bar.

Next, click the Distribute Folio & Web Page Templates link within the Resources area.

On the Distribute Folio & Web Page Templates page, click the radio button next to Select an Existing Folio or Web Page to Share.

Click the Add as Template button to share a template.

Once you have chosen your template, you will be able to name it and provide a description for your template. This name is what will be visible to students who will be searching for the template. Click the Next Step button when finished.

Choose which group or groups will have access to your template, and then click the Save Changes button.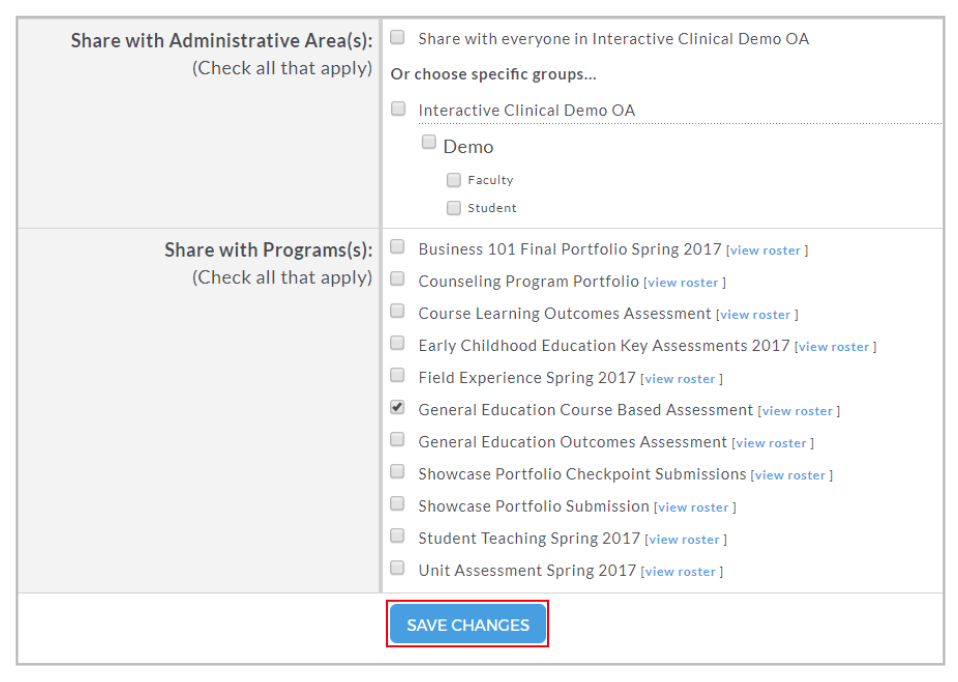 The template will be available in the Select Template step of the Folio and Web Page Building process for those specific groups. Instruct students and/or faculty that should be using this template to choose the Custom Template option.