Access to this product feature is dependent on your institution's Watermark agreement
Base ☑ | Faculty Accomplishments ☑ | Reviews, Promotion and Tenure ☐ | Web Profiles ☐
The ability to save a report is available in the new user interface in conjunction with Creating Reports. If you find that you are regularly using the "Create a new report" option on the Reports utility to create the same report over and over, you may want to save the report and your selected criteria to make running it in the future simpler and faster. 
Saving a report
In Faculty Success, select Reports in the Navigation Bar.
Create a new report. For more information, see Creating Reports.
Select the Save button at the top of the page.
Name your report in the pop-up window and select the Save button.
  
To change the criteria of your saved report, select the report from your list of available reports, change any of the selected parameters and select the Save button again.

More Information
Your saved reports will appear in your list of reports along with any other reports you have saved and custom reports to which you have access.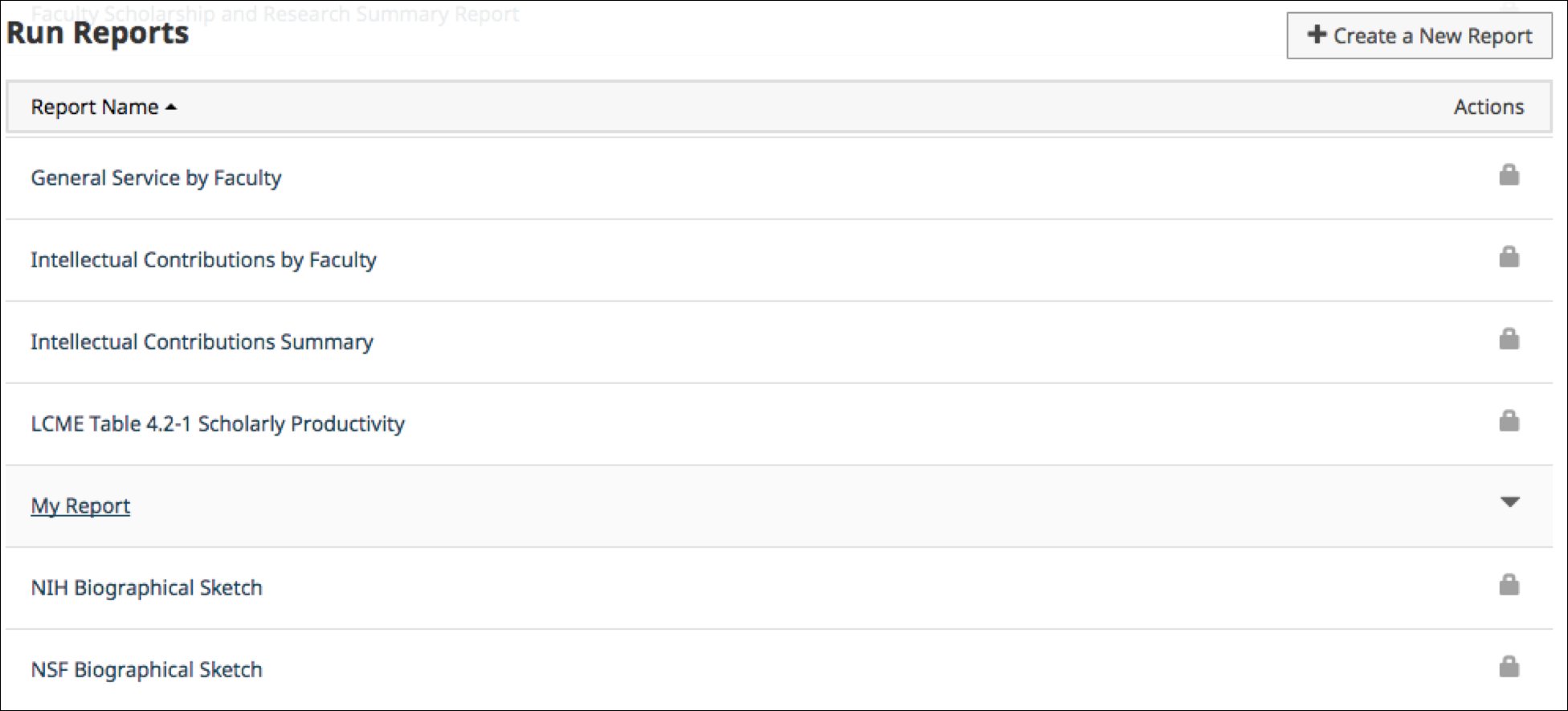 All saved reports must have a unique name. If you attempt to save a report with a name currently used by any custom report or any report you have already saved you will receive the error message "You already have a report with this name. Enter a unique name to save this report". Names do not need to be unique across users, but they cannot be shared with any custom report, even if it is a custom report to which the user does not have access.