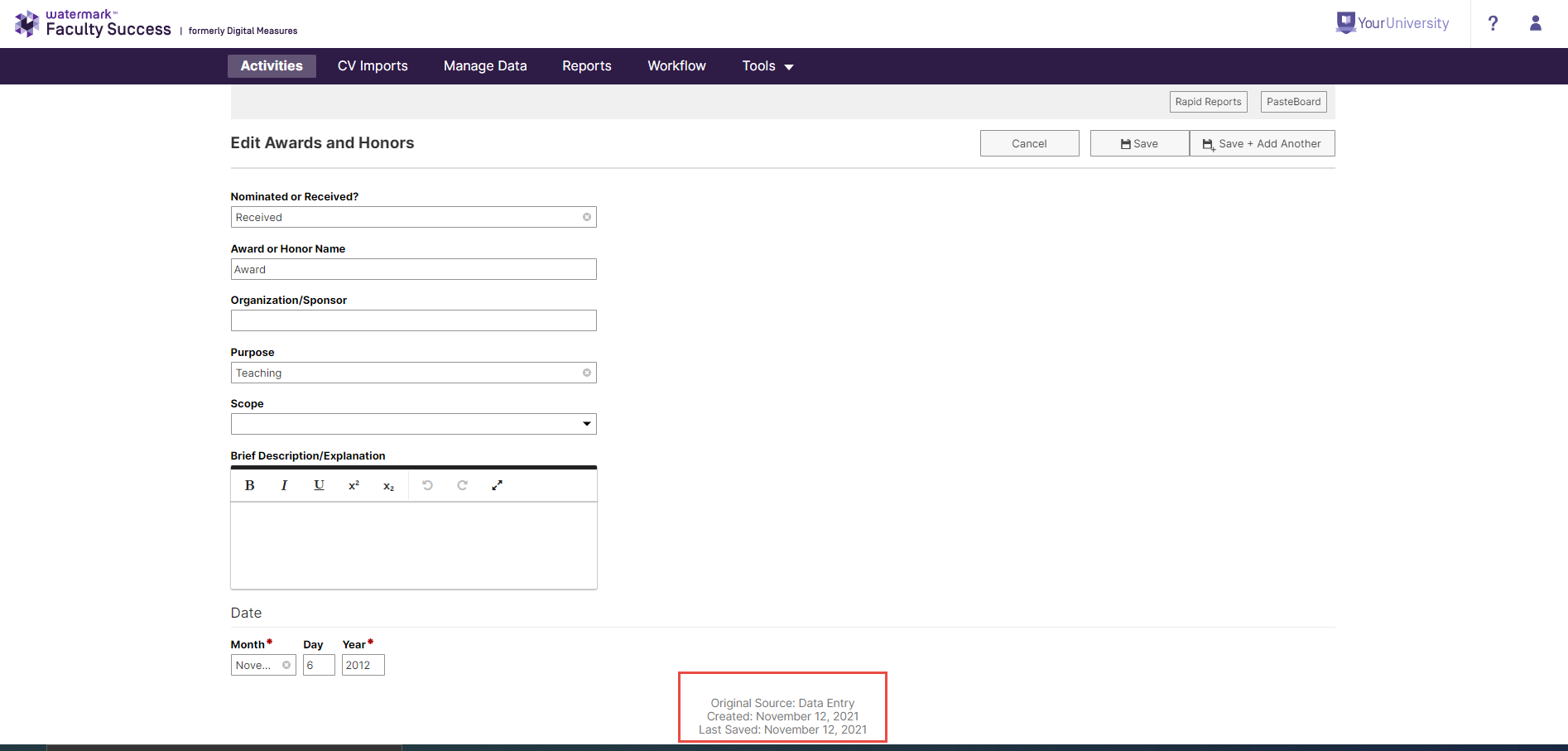 There are several areas in Faculty Success where you can obtain metadata about specific records. This includes the following:
Date a record was created
Source of the record's creation (Data Entry, Import, etc.)
Date the record was last modified
Source of the last modification
Please note that records can be "modified" either by users' actions or by a variety of system functions. Therefore, a record's date of last modification will always be paired with the source of last modification to provide additional context about that modification.
This data is available in various places within Faculty Success:
On the record entry/edit screen (pictured above)
Within Export Data reports (via "Create a new report" within the Reports menu, and selecting the System Details checkbox values)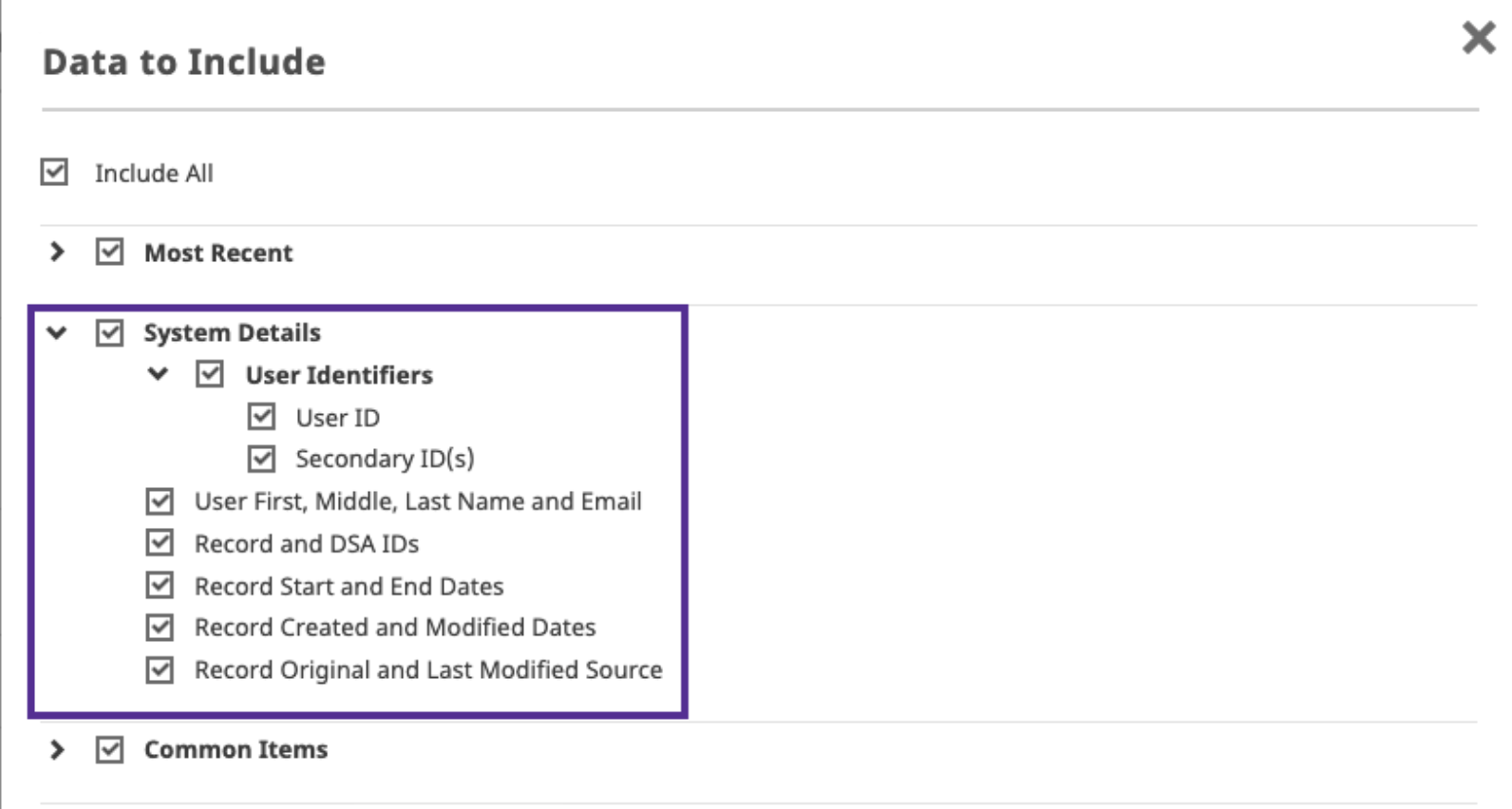 Within Data Backup CSV's
In the XML returned through web service queries
Record metadata can also be added to the output of any Full-Service Reports built by Faculty Success.
Why it's useful
Suppose your marketing and communications department would like to be updated on a monthly basis with a list of newly entered, recently published works. To provide this information, you could take the following steps:
Generate a list of Publication records using Export Data, to find works that were published recently (perhaps, in the last two years).
Use the output to sort/filter in Excel on the "CREATED" column, which represents the date the record was created.
The metadata display on the record entry screen (as shown above) can also provide additional context that will assist your proxy and Manage Data users. The creation date, last updated date, and source of creation and update, when taken together, can provide an at-a-glance assessment of the record's quality in terms of completeness and currency.
This can also assist administrators in assessing overall data quality, gaps in how records are being entered or updated over time, and getting a pulse on general usage trends for different areas of the database.