Institution-level administrators can export the Feedback Flow Overview CSV report.
This report allows administrators to export all the feedback flow reviews for all programs or other organizations in a program review.
To access this report, click the name of the program review. Click Export.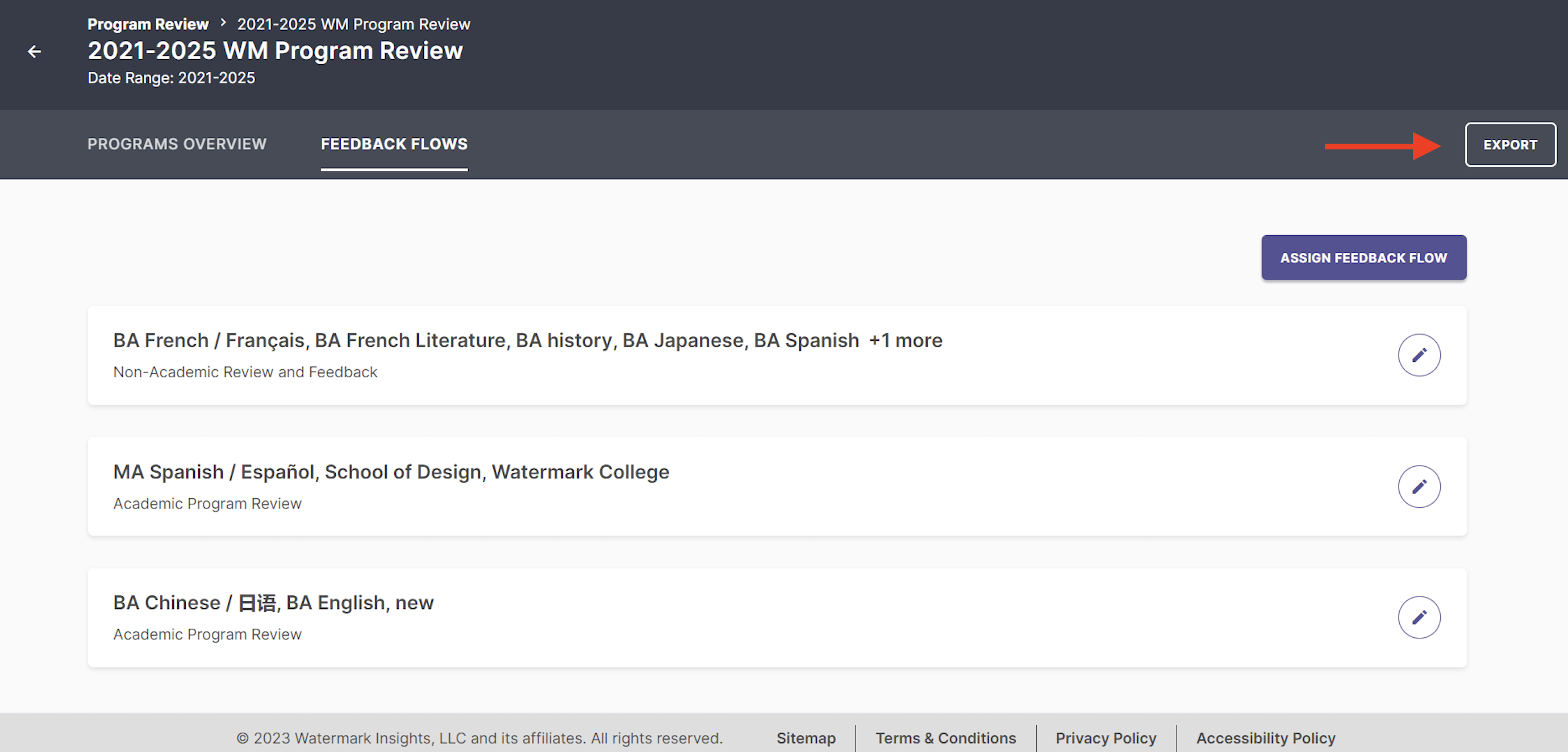 The report will display the submission status, the last submission date, the name of the feedback flow, the stage of the feedback flow, and the actual text of the reviews and commentary.