How to add a note in SS&E
Utilize the Notes section to capture and share vital student information that is not found in the standard SS&E fields. 
Notes can be entered by anyone with access to

SS&E.

Note Types are role-based. Only users with a permitted role can create and view notes associated with a specific note type.

Notes allow for a transparent view into the student record and allows for the student success network to stay aware of student issues, communications and anything that may be relevant to student success.
To create a "note," click on "Note" from the student record action menu bar:
 Adding a note from a student record
Select a Note Type from the drop-down menu.

The default note type dropdown order is alphabetical.
Start typing a note type to find a specific note type. 

Enter a note in the dialog box.
Select "Save" to add the note to the student's profile. 

The student's support team will receive a notification about the student note in their newsfeed to ensure the communication is captured.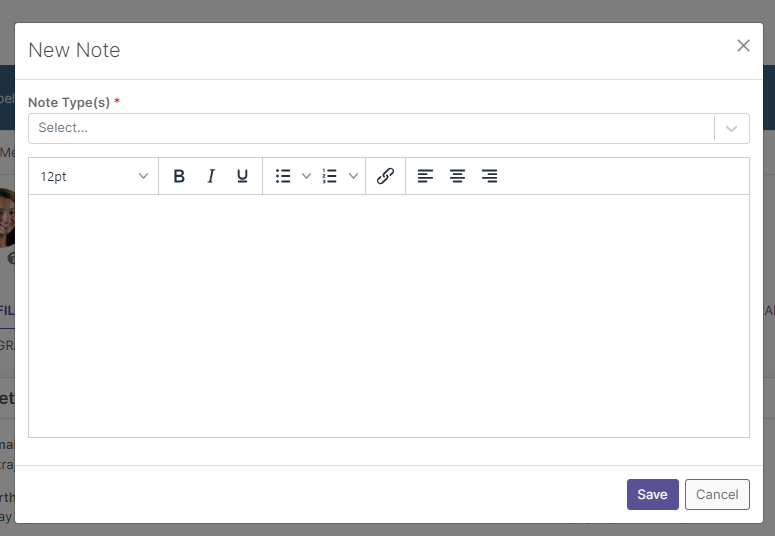 Adding a note from a message 
At times, it's beneficial to capture part of an email or text communication with a student by adding it to the notes tab on a student record.  SS&E has made this easy.  Just click on +Add Note from any message.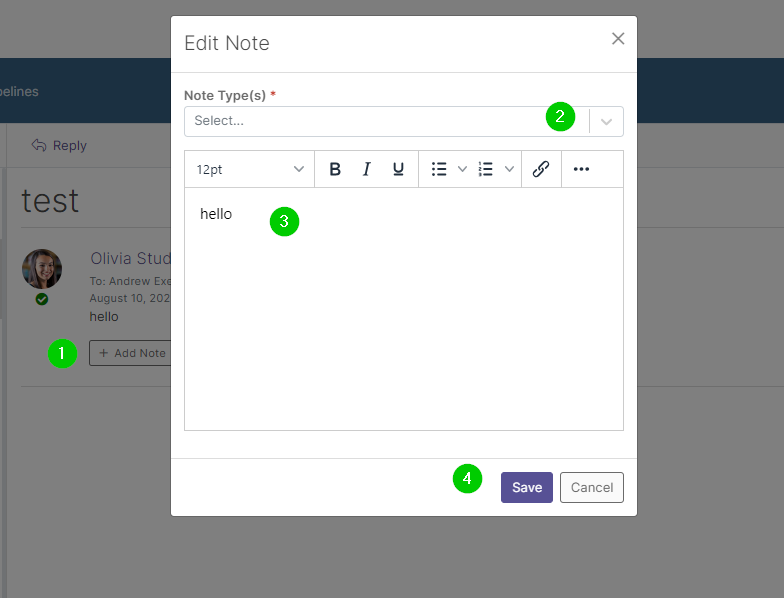 Adding a note from a Message Form
When adding a new message or a scheduled message, there is an option to create a note on the recipients notes tab when the message is sent.