Aligning Rubric Results from Student Learning and Licensure by Watermark
Assessment Leads now have the option to set up and incorporate rubric assessment results directly from SL&L by Watermark. The results pulled from SL&L will be reflected in the plan's annual reports.
To pull assessment results from SL&L by Watermark into a measure in Planning & Self-Study, an assessment lead will complete these easy steps:
Select the rubric from SL&L to align with a given measure. Contributors will be able to select from rubrics and assessment results that they can access with their SL&L accounts. Click Align Results.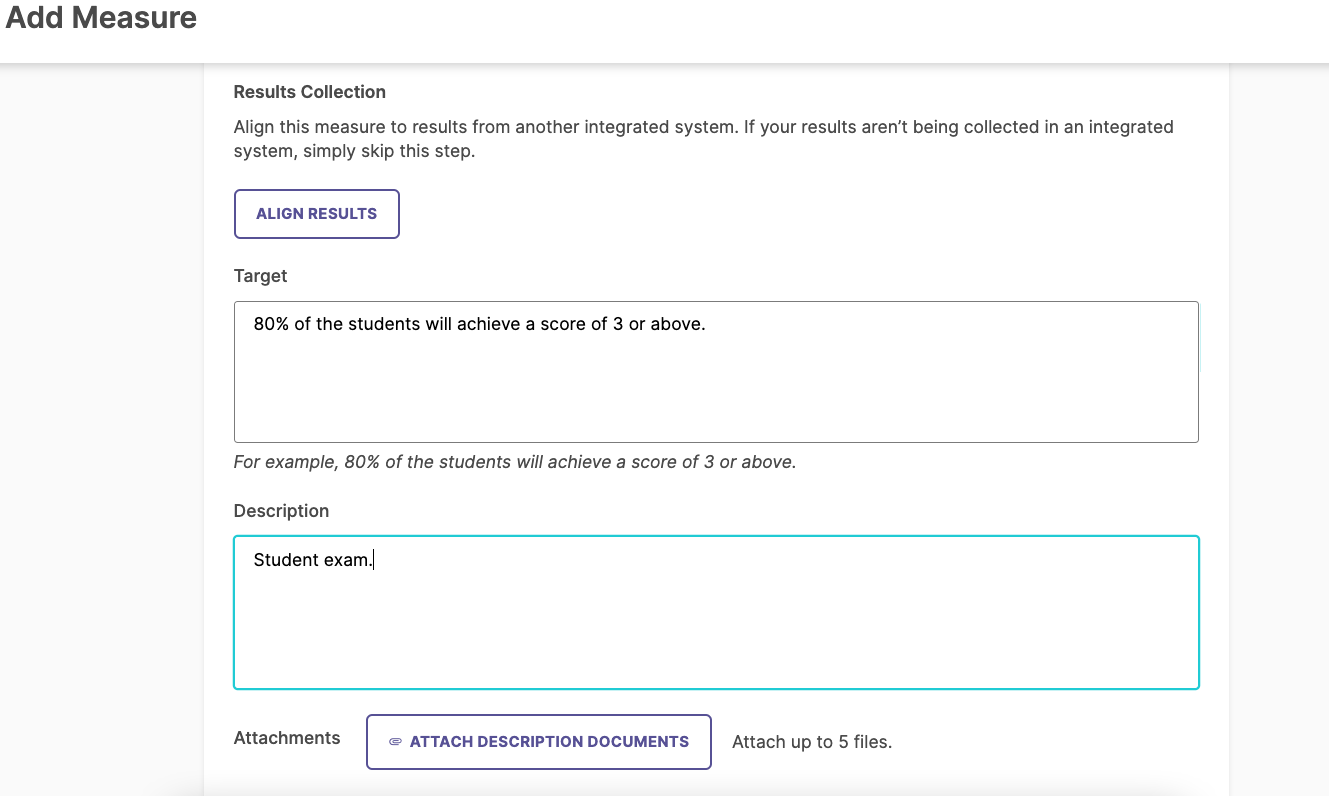 Select Student Learning and Licensure as the source.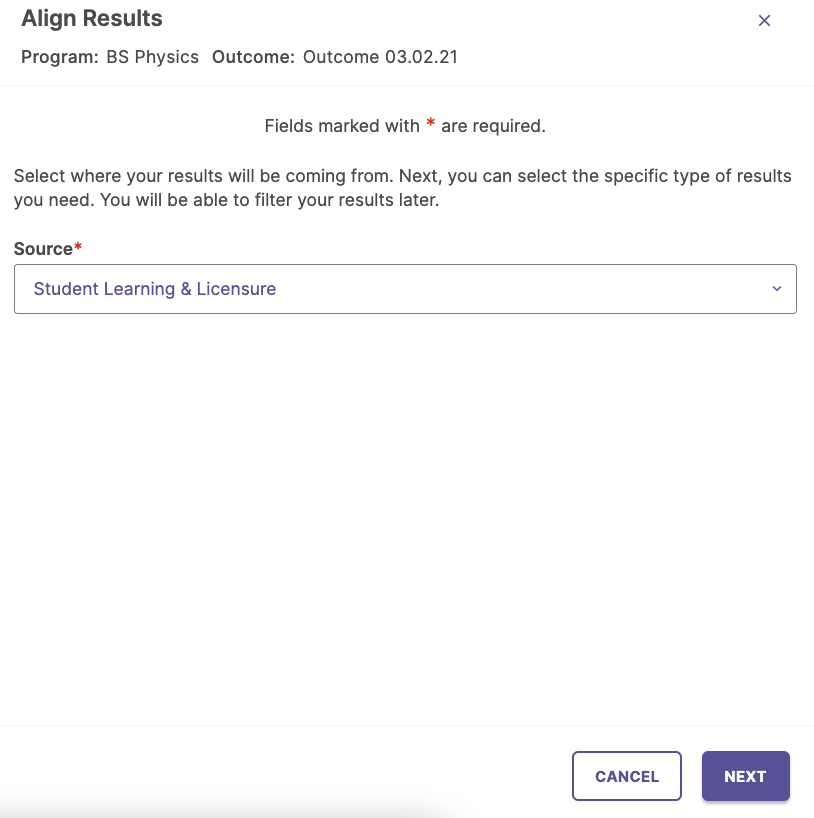 Choose the specific rubric criteria and define the Met Thresholds to use to ensure the results accurately reflect the measurement.

Options to align a Planning & Self-Study measure to a SL&L rubric, select the criteria, and set the Met Thresholds.




Configure filters to drill into the results in SL&L and pinpoint the right scope of data to supply for the selected measure in Planning & Self-Study.



Once aligned, set the filters to use to pull data for the rubric and measure.





Upon applying the selected filters, the filtered results from SL&L will display in the measure in Planning & Self-Study, as well as in the Annual Report generated from within Planning & Self-Study.

The results for each criterion of the rubric, displayed in Planning & Self-Study.


Once the rubric is aligned, and the criteria, Met Thresholds and filters are applied, the user can refresh the results to incorporate new data captured in SL&L by selecting the "Refresh Results" button.
In the event that the filters need to be adjusted, as in the case where a measure is copied forward to the next assessment planning year and you need to update the Term filter to capture the new term of results data, the assessment lead can do this right from within the measure in Planning & Self-Study.
Requirements for this Integration:
This integration between Planning & Self-Study and SL&L uses Watermark Navigator, our recently released cross-application single-sign-on capability, to match accounts across the two systems. If you currently use SL&L and your users are already using Watermark Navigator to authenticate to SL&L and Planning & Self-Study, they can begin using this integration immediately to pull results from SL&L into Planning & Self-Study.
If you have SL&L, but have not yet implemented Watermark Navigator for SL&L, Planning & Self-Study or both, please contact your Client Success Manager or Project Manager for more information on the benefits of implementing this new authentication method and the steps to do so.