Requirements for the Integration
Leads in P&SS must have an account in OAP with the same email address
Watermark Navigator must be enabled
There must be outcomes associated with rubrics in OAP
Rubrics must be associated with a published project in OAP
Assessments need to be completed using the specific rubric
*Once the criteria above is met, data should be available in P&SS
Aligning Rubric Results from Outcomes Assessment Projects
If an organization is using OAP for assessment and Watermark Navigator to authenticate for Planning & Self-Study and OAP, assessment leads can pull assessment results from OAP into measures in Planning & Self-Study. To do this, an assessment lead will follow these steps:
1. Either create a new measure or add results to an existing one.
• Create a new measure and select "Align Rubric".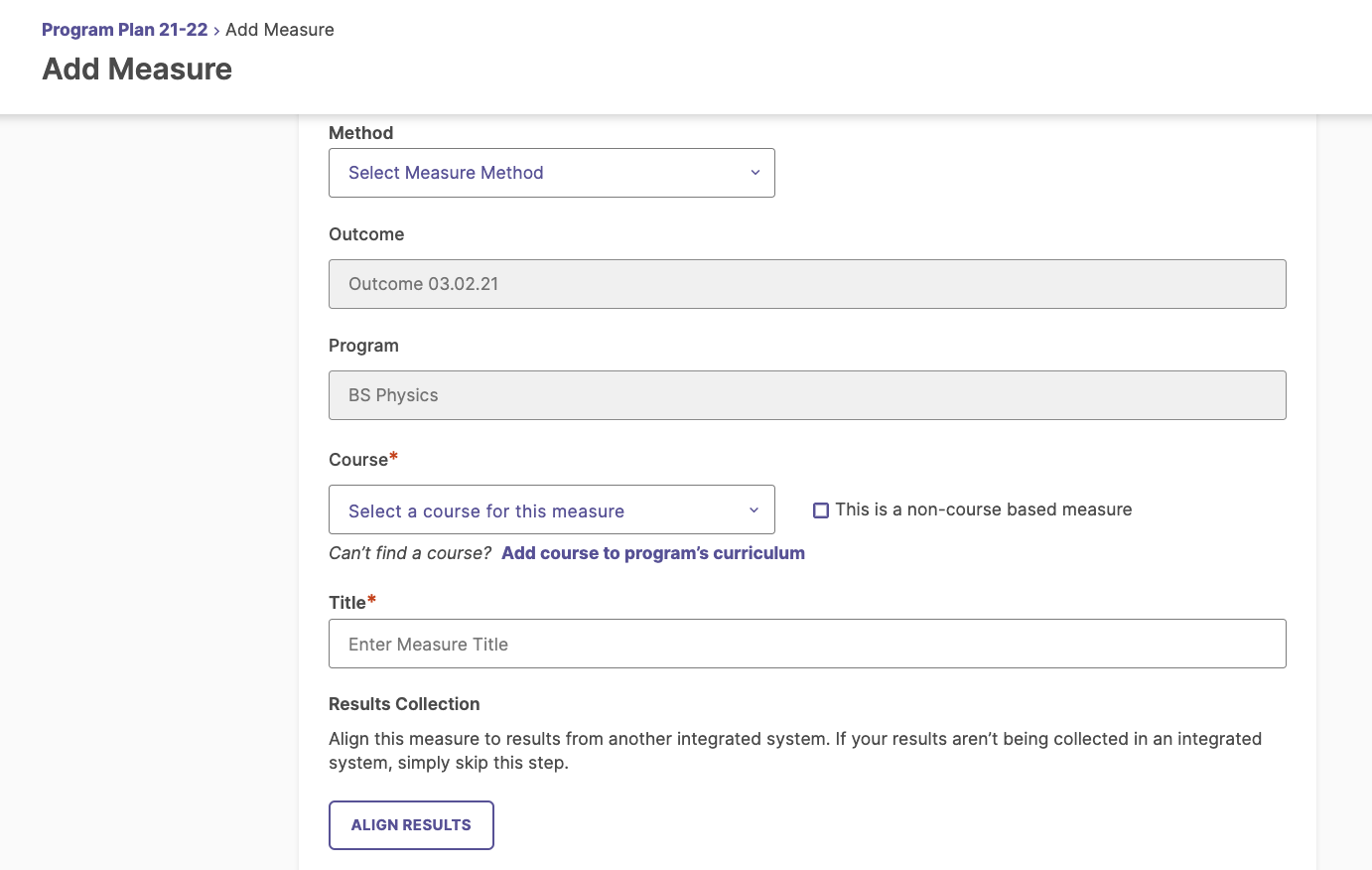 Aligning rubric results from another system to a new measure.
2. Select OAP as the source from which to pull measure results. The system will then authenticate automatically to access the rubric results data in OAP. Users will be able to view the projects that they have permission to access in OAP.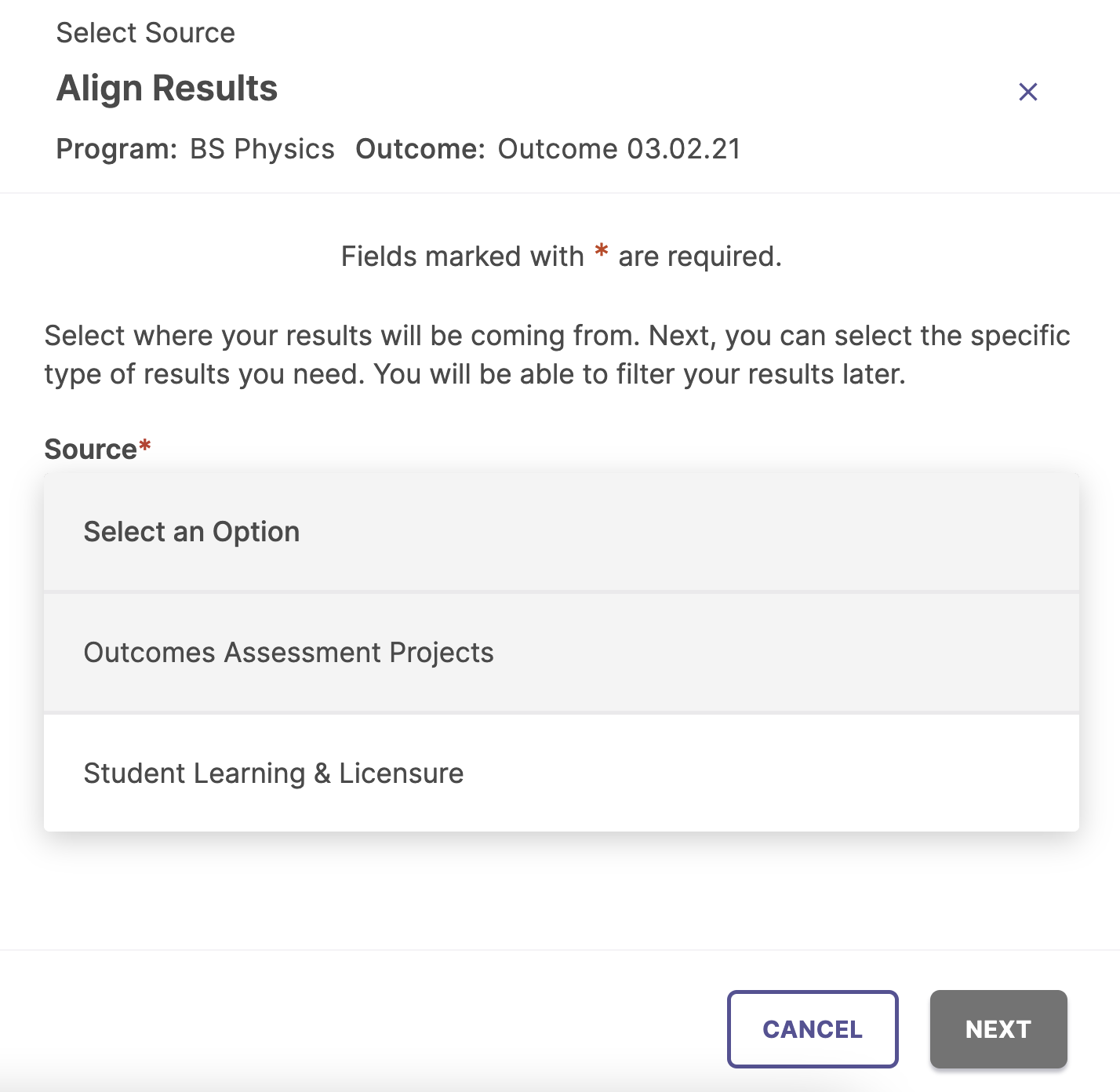 Source options for aligning rubric results from another system.
3. Select the outcome which has the relevant rubric aligned. Choose the specific rubric criteria and define the Met Thresholds to use to ensure the results accurately reflect the measurement. (You'll need to scroll down before you can click Align)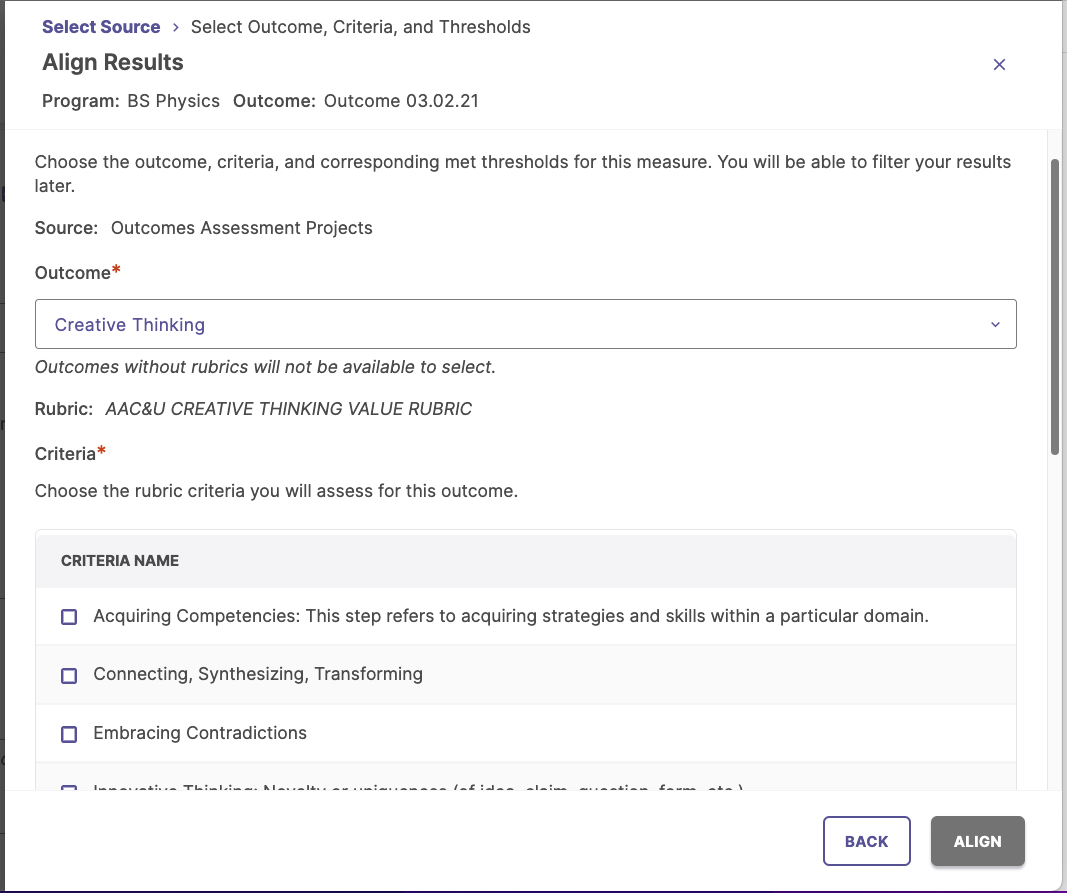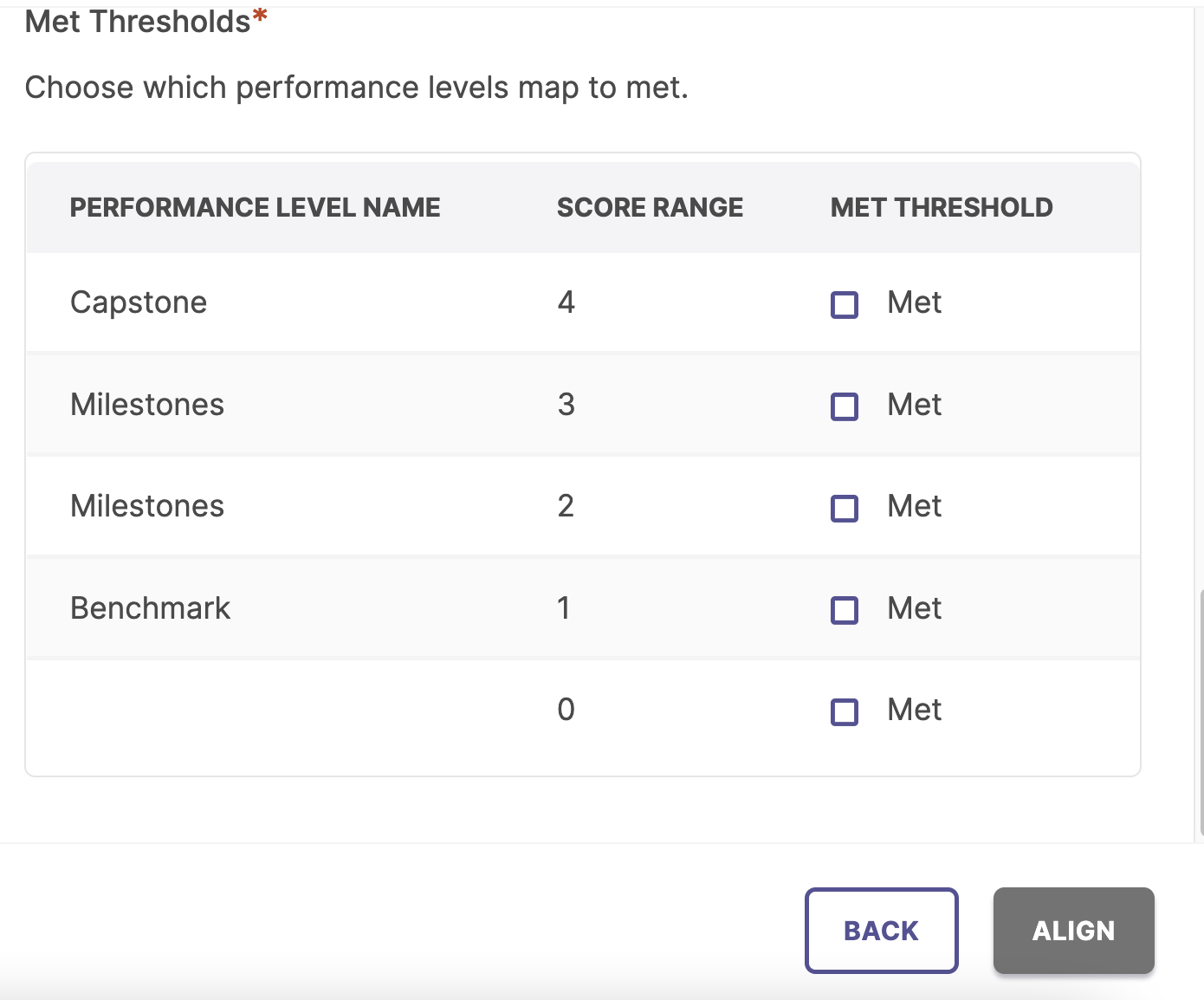 Select the outcome & rubric criteria and define Met Thresholds.
4. Set the filters to use to pull relevant data for the rubric and measure.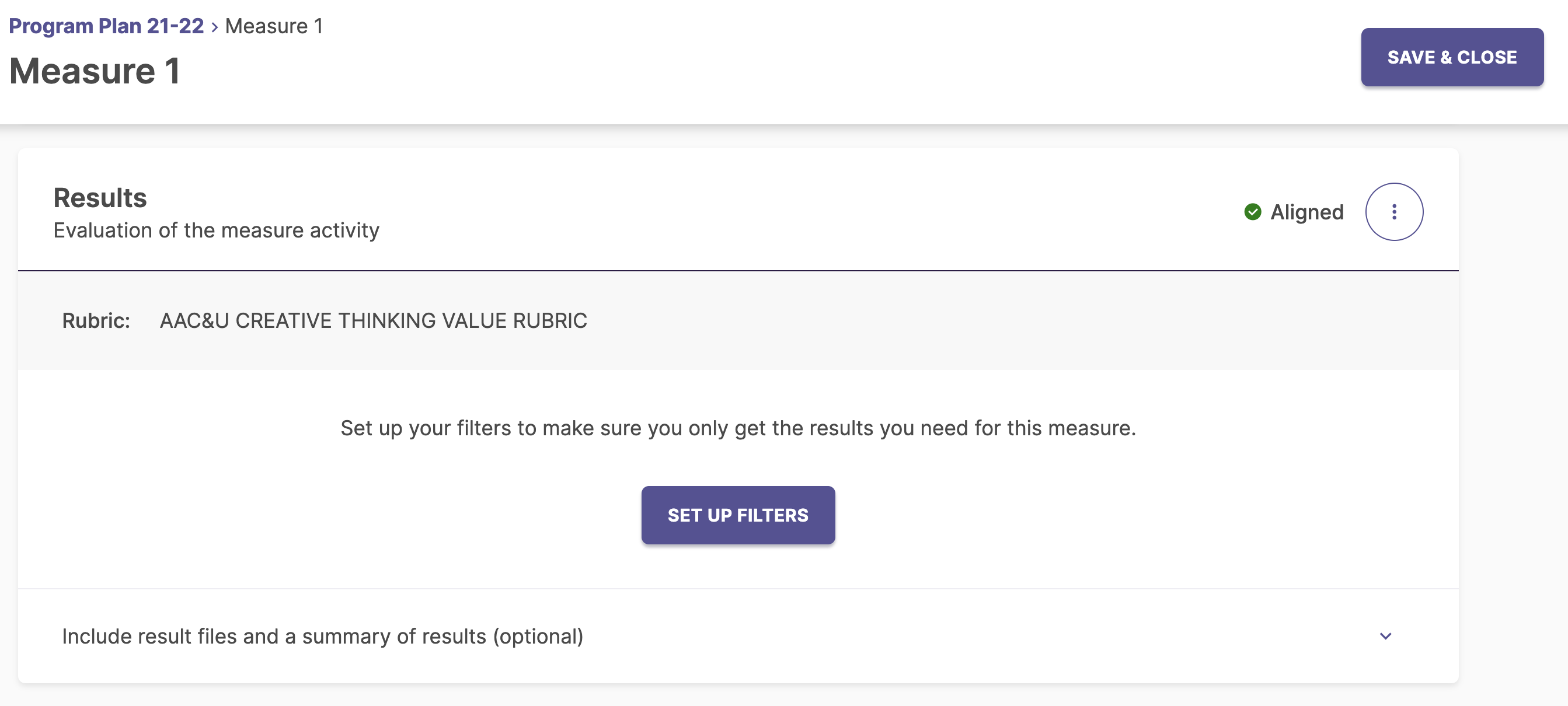 Set-up filters to incorporate measure results from OAP.
Select required values from the drop-down and apply filters.
6. Once applied, the filtered results from OAP will display in the measure in Planning & Self-Study, as well as in the Annual Report generated from within Planning & Self-Study. The user can refresh the results to incorporate new data captured in OAP by selecting the "Refresh Results" button.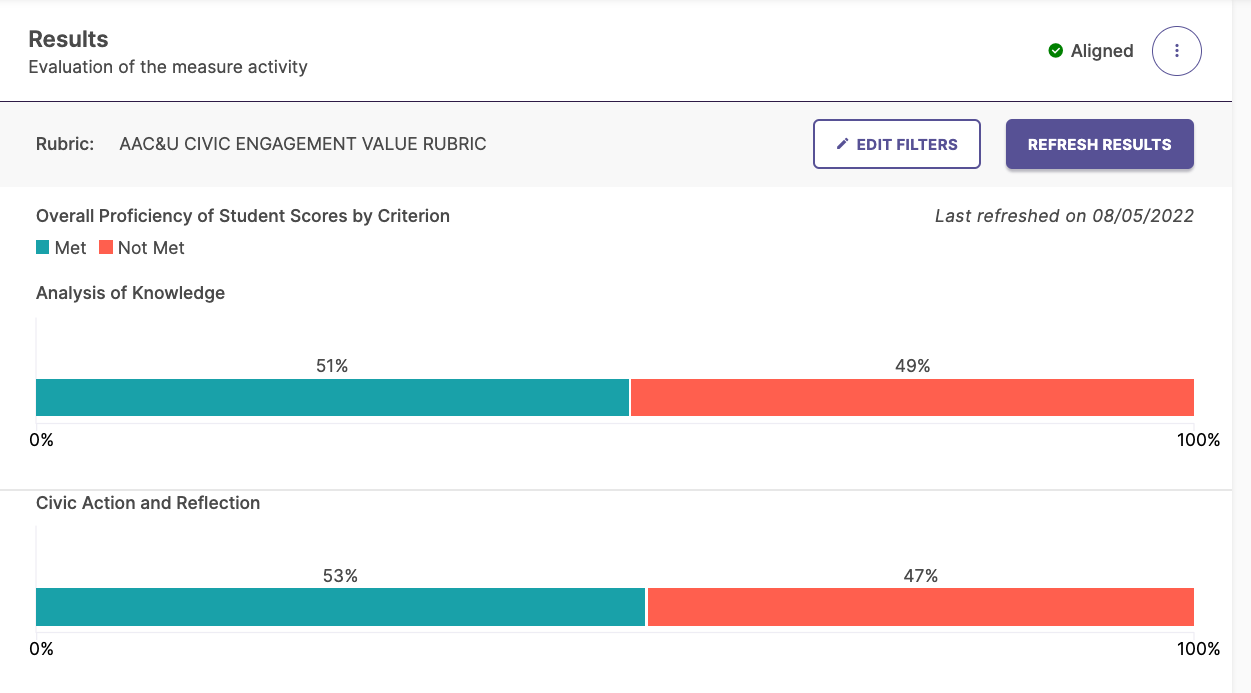 OAP results displayed in the assessment plan in Planning & Self-Study.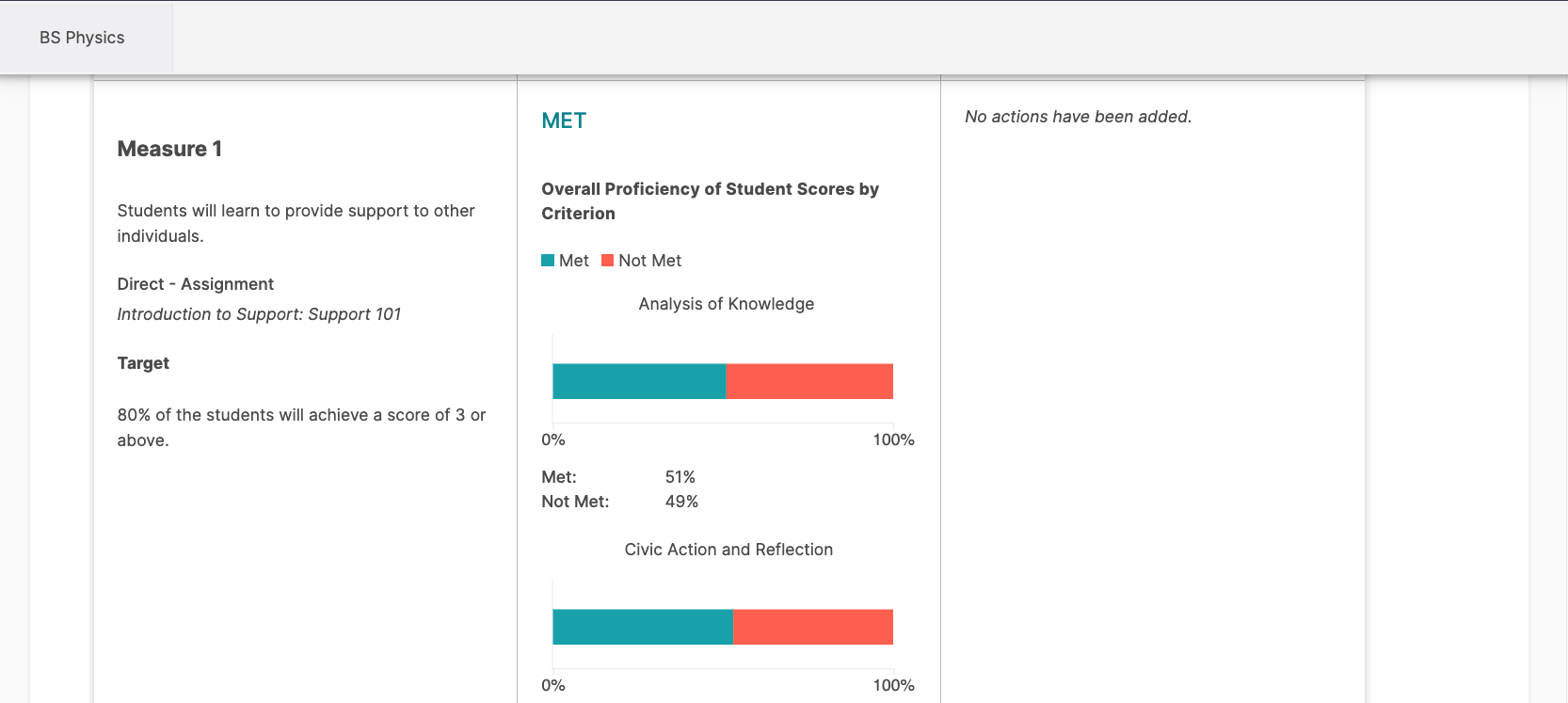 The results from OAP as displayed in the assessment report in Planning & Self-Study.