Launching Your Survey
Click TS Coordinator in the top navigation bar.

Go to Launch and Manage Surveys.

Click the Create New button on the right side of the page.

Enter a title for your survey, provide a description (optional), and click the Create New Survey button.

Select Your Form/Survey
Select the form/survey you created using the first drop down menu, or select a form/survey created by another person in your learning community using the second drop down menu. Once the form/survey is selected, click Save & Continue.

Setup/Style
In the Setup/Style tab, you can customize the look and messaging of your survey by adding a banner, a title, an introductory message and a closing message. Once you've edited these customizations, please click Save & Continue.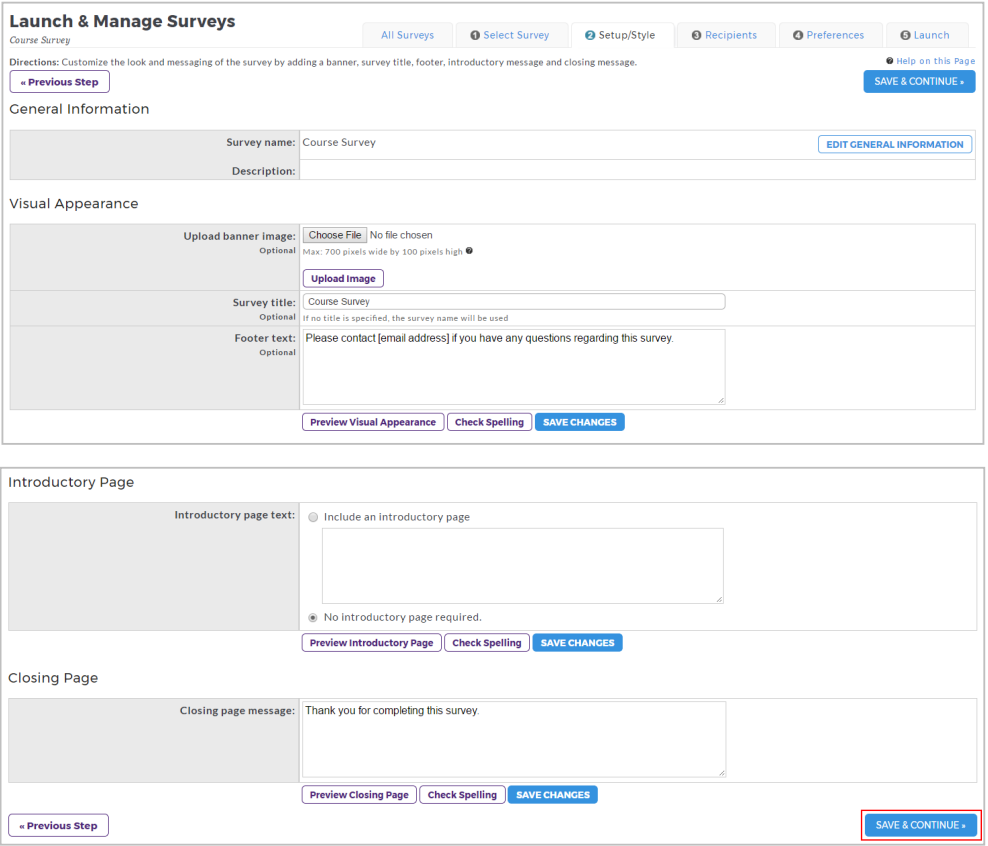 On the Recipients tab, please edit your email message if you wish to customize the message your recipients will receive. Once you are satisfied with your message, click Apply Changes.
Adding Recipients

You can add your recipients in a few ways: Add Taskstream Subscribers, Import Recipients from Another Survey, Import Recipients from a Text File, or Add Email Address Manually. Once you've added your recipients, please click Save & Continue.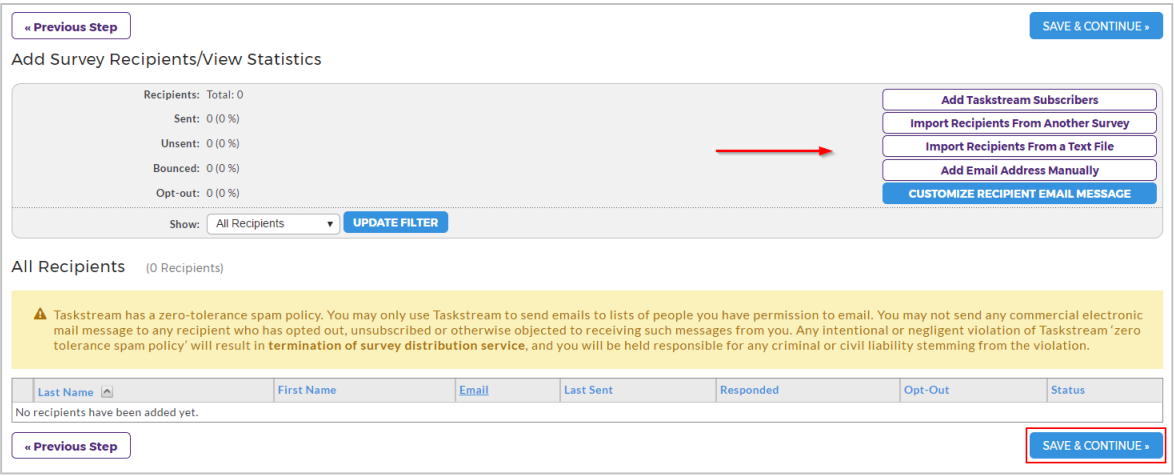 If you are interested in using the option to "Import Recipients from a Text File" you will need to produce a CSV file that contains ONLY the following three columns: LastName, FirstName, and Email. An example of what this should look like is shown below:

Please note that you will NOT be able to edit any of this information once it is imported. Therefore, it is of the utmost importance that all information is verified for accuracy and checked for typos prior to importing.
Preferences
On the Preferences tab, please indicate the preferences connected to sending survey reminders, close date and anonymity. Once you've set your preferences, please click Save & Continue.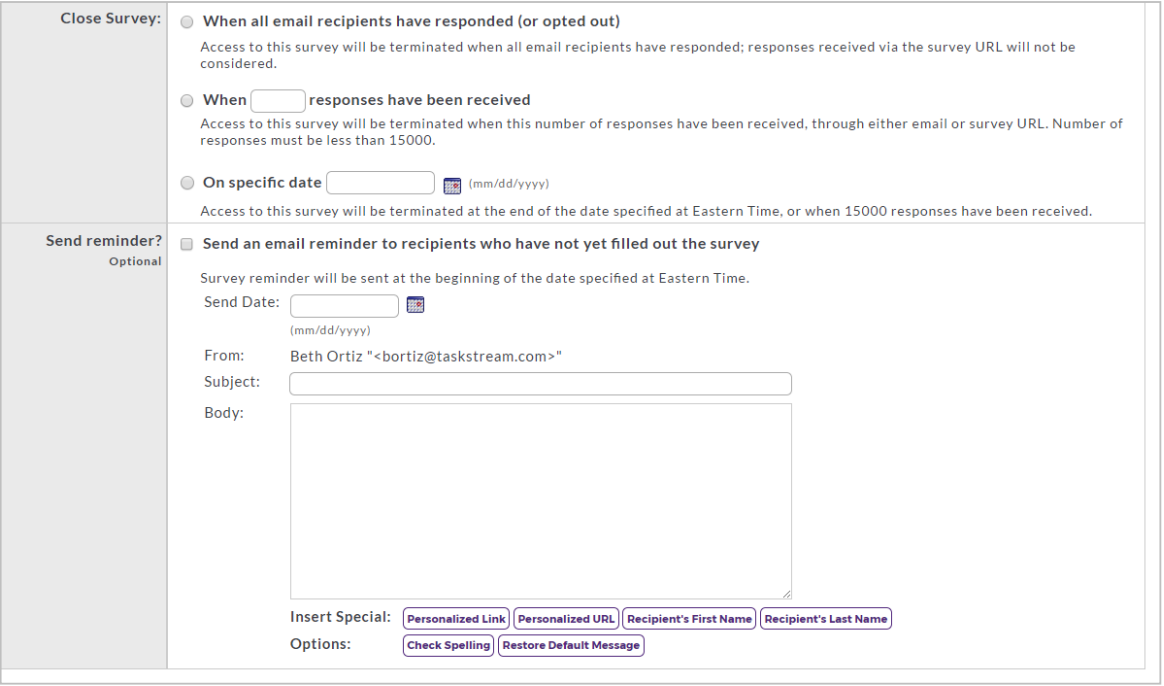 Launching the Survey
On the Launch tab, please confirm your setup details are correct. Please note that all the setup steps must be completed before launching the survey. If all setup steps are completed, click Launch Survey to send the survey invitations to your recipients.


If you would like to share the survey URL with others, please click the Share Survey URL link. Please note that since no identifying information is stored in the survey URL, there is nothing to prevent an individual from responding to a single survey multiple times, and all survey responses will be anonymous.


TS - QuickStart Guide: Launching a Survey