Student Submission
Once an application is opened it will be available to students for submission. Upon logging in and clicking the Program Applications menu, the student lands on the Program Applications page.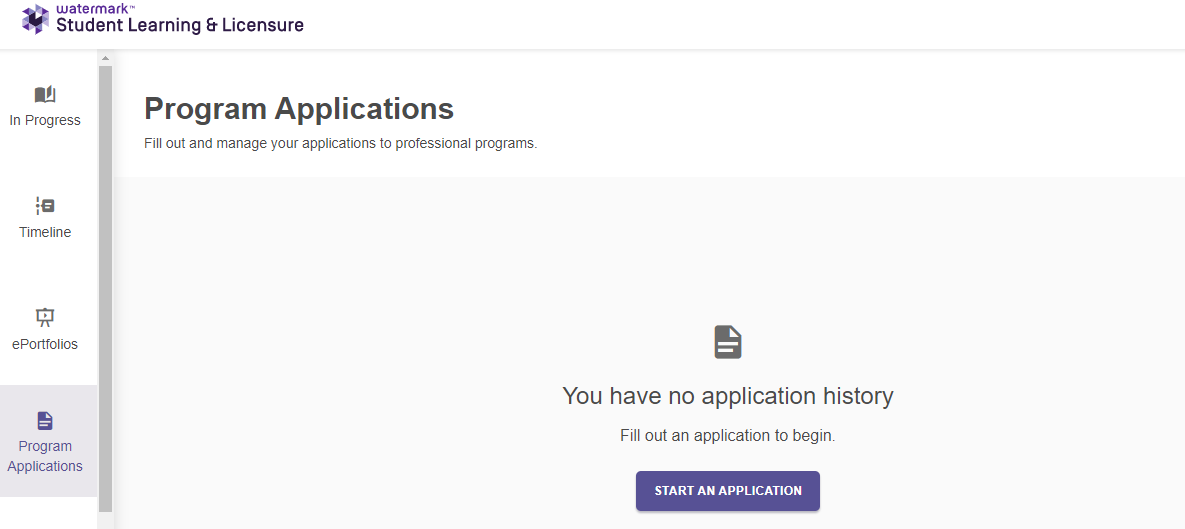 Empty State view when no application is created
Students can select and start completing an application by clicking on 'Start An Application'.
They are presented with a side panel screen where they can see a list of all open applications (based on the organization they are associated with). They can also search for a particular application using the search filters or the Filter by drop down.
They can select an application and click Continue button

On selecting an application they will be directed to the next screen where all the components/fields from the selected application are displayed. They can fill out the application and choose to either partially complete and save the application (to complete and submit later) or complete and submit it for review.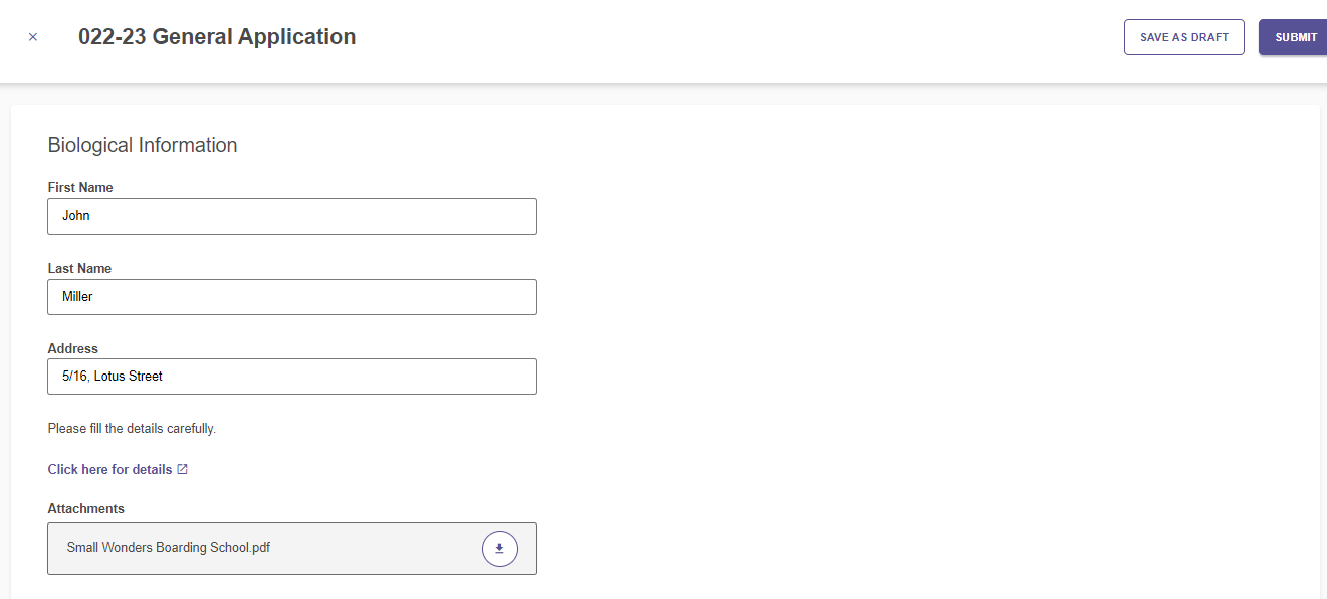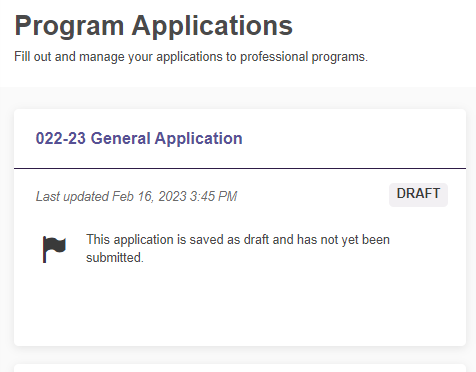 Application card when an application is saved by the student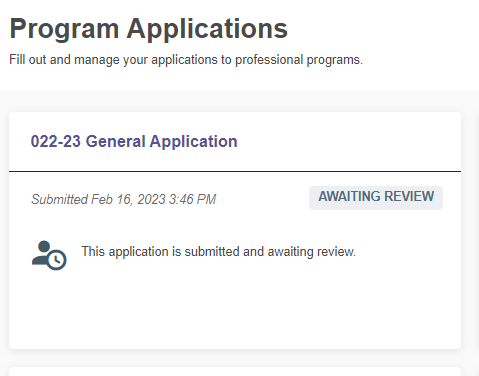 Application card when an application is submitted for review
Application Submission Through Licensure Plan
Student users can submit the application from Licensure Plan. They can do so by accessing their Licensure Plan from Gateways side menu. The default status for the application will be "Not Submitted".

Clicking the application link will display the application form and student users can start filling it. They can Save as well as Submit the application.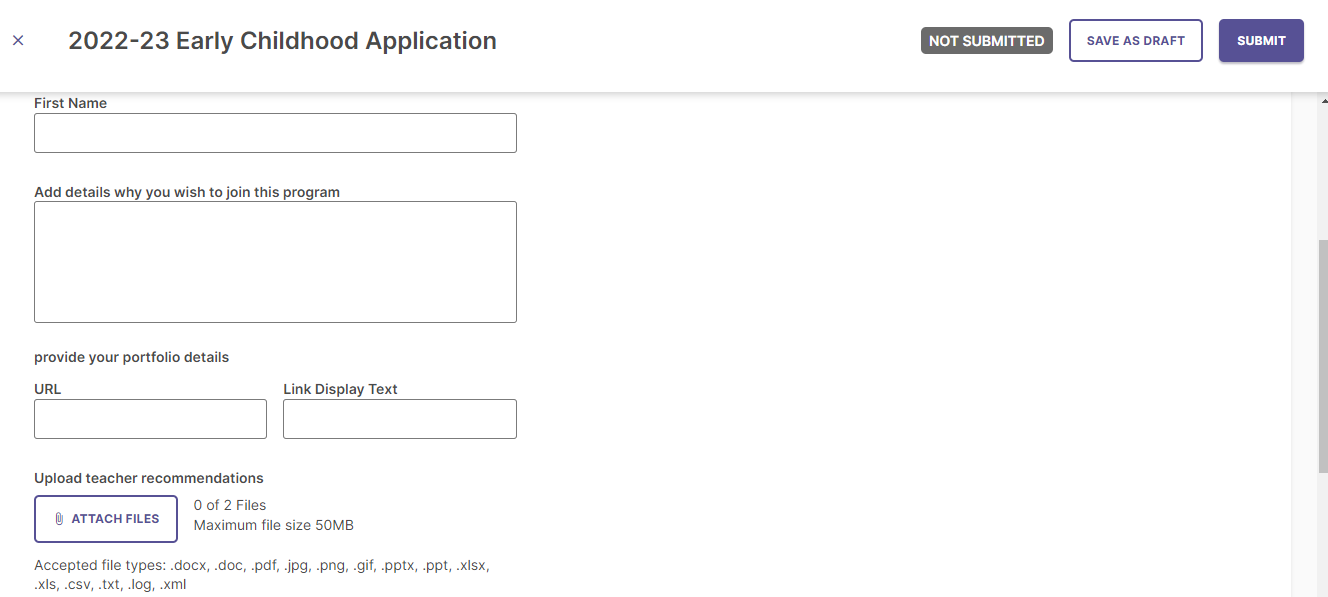 Once a student user saves or submits the application from Gateways side menu, the same application will also start displaying under the Program Admissions side menu.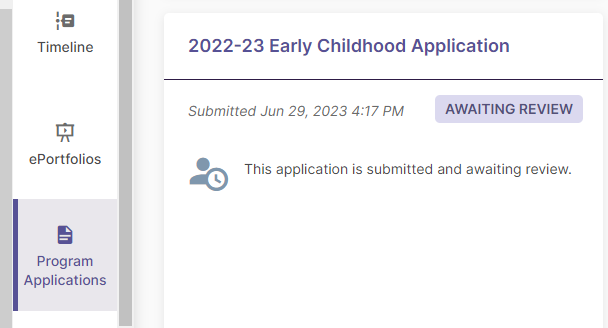 Administrators can also add applications scheduled for future in a Licensure Plan. The student users will be able to see the application name but will only be able to access the application when the start date has reached.