TSDE allows you to create prepaid accounts in bulk via a spreadsheet upload for students and faculty within your organization. If your institution chooses to purchase student accounts, Taskstream will create key codes that are provided for a specified time period for a specific number of users based on the number of subscriptions purchased in advance.
When creating accounts, you have the option to immediately send welcome emails or forego sending welcome emails until a later time. If you choose the latter option, you can send welcome emails when appropriate by following the steps outlined below.
Accessing System Administrator and TSDE
To begin, open the System Administrator page.

Enter your System Administrator login credentials and click Login. These credentials may not match your Taskstream login credentials. You can verify your credentials by contacting Mentoring Services at support@watermarkinsights.com.

In the System Administrator menu, click TS DataExchange.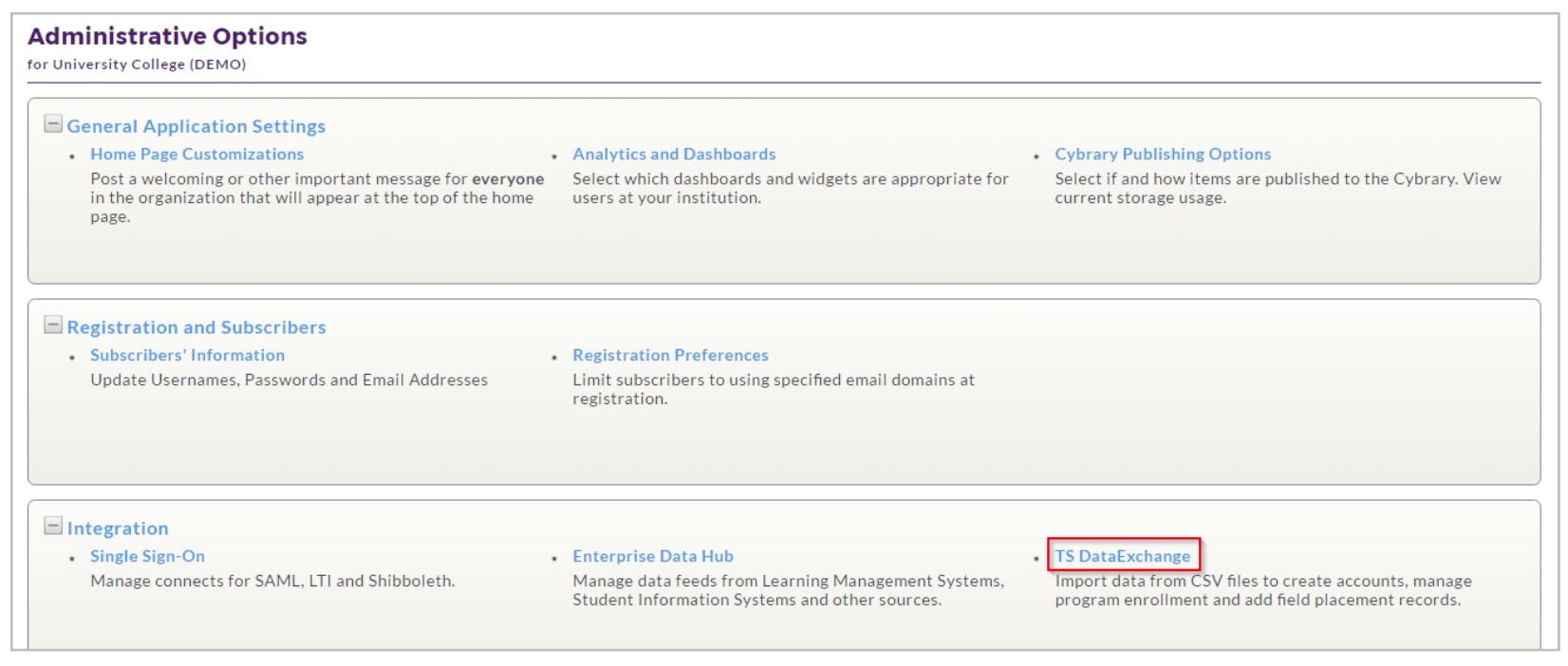 Sending Welcome Emails
In the TS Data Exchange main menu, select the View File Import History link.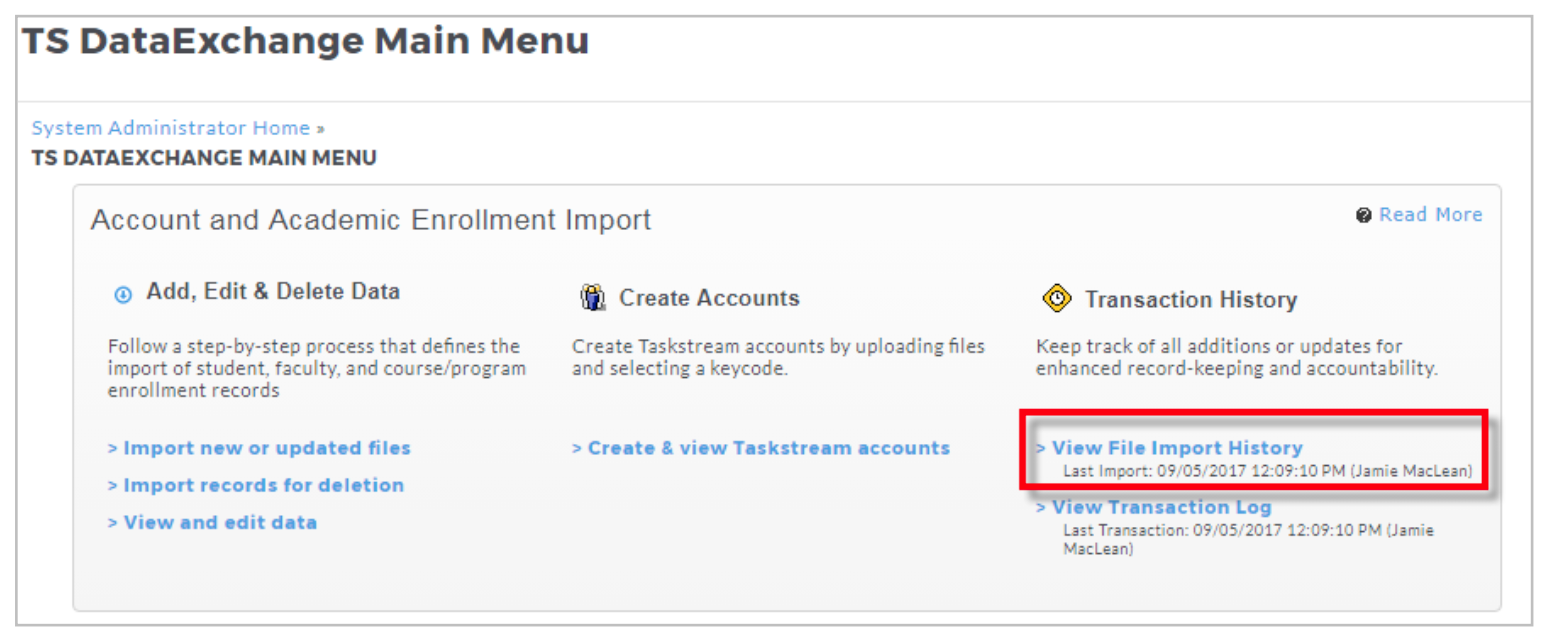 Click the date of the import for which you wish to view the email status.

Select the Send Welcome Emails button.

The results that generate are only users that have either not been sent a Welcome Email previously or have not responded to a Welcome Email within the last 24 hours. The last column will display the last date and time that a welcome email was sent to the user.
You can resend the email as a reminder to users who have not yet accessed their accounts. In the results page, check the box at the top of the list to select all of the users, or check individual boxes to select specific users. After making your selection, click the Send to Selected button.