On the Manage Data page, users can manage the activity data for other users for whom they have permission. Manage Data for Users enables you to access another user's activity data. Manage Administrative Data for Users provides you with a central location from which you can easily review and copy users' Yearly Data records, as your security permissions allow, from one year to the next. If you're entering a lot of data, it's may be best to do so through a Data Import using a .CSV file.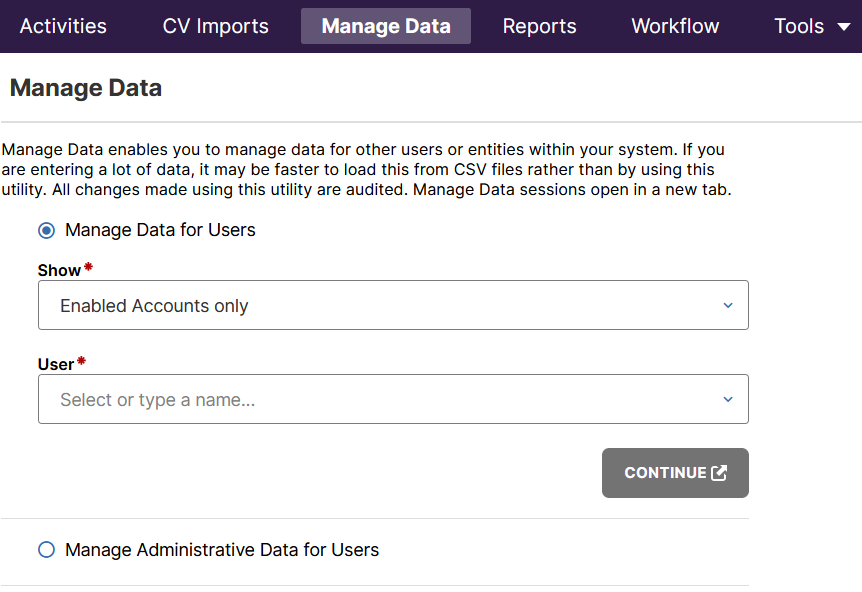 See Manage Administrative Data for more information on Manage Administrative Data for Users.
The users that appear in these drop-down menus depend on the manage data user's security role assignment in Users and Security, which defines the scope of users for which they can manage data. Security roles that you assign at the college or department scope will include faculty accounts based on the corresponding college and department values in their most recent Yearly Data record.
Enabled accounts within this scope will appear when you select "Enabled Accounts Only" – which is the default selection. If you need to review a disabled account, choose "All Accounts" instead.