The customer portal is an exciting feature that allows Watermark solution administrators to submit and manage their support requests while accessing up-to-date knowledge base articles in our Help Center.
The customer portal allows Watermark solution administrators to:
Create, follow up, and close support requests
Check in on the status of open support tickets
View a detailed history of support tickets
Review updates to the knowledge base
Please see the video walkthrough below.
Click the expand icon on the video's lower right side for larger and fullscreen viewing.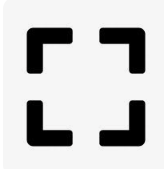 Click "CC" to access closed captioning.
How to access the Customer Portal from the Help Center
First, log in to your Watermark suite solution.
Next, click the question mark on the top right side of the screen to go to the Watermark Help Center. It is important to access the Help Center after logging in to your Watermark Suite product, because this will "authenticate" you and will give you access to the customer portal.
You will arrive on your Watermark product's Help Center landing page.
To track your support requests and ticket history,
Click your profile icon on the upper-right side of any help center page and then click My activities
2. By default, the page displays all requests that you have submitted.
To filter your requests by status, select from the Status dropdown menu on the top right
The statuses and their meanings are:
Open - the support team is working to resolve the request
Awaiting your reply - the support team is waiting for the end-user's reply
Solved - the request was resolved
3. To see details about a request, click the request title.
4. If your request's status is "Open" or "Awaiting your reply," then you can add a comment at the bottom of the ticket and click "Submit."
5. You can also indicate that a request has been completed or solved by checking the box at the bottom of the comments fields to indicate that the request can be marked as solved.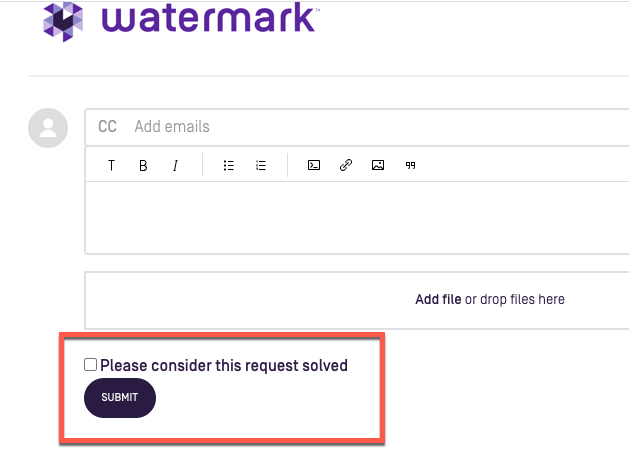 To create a follow-up to a solved request, from the ticket details, click the link on the lower side of the request to create a follow-up request.
Complete the follow-up request and click Submit.
For more tips of getting the most out of the Watermark Help Center, see: Watermark Help Center Information and Promoted Articles
For directions on how to get notifications about Watermark's feature releases, see:
Stay Notified on Watermark Feature Releases: "Follow" Button