Overview
Next, otherwise known as the Kiosk system, allows students to "check-in" to specific campus departments via the Next web browser based Kiosks.
To verify that Next is installed correctly, from https://yourInstitution.avisoapp.com/next/ check if you see the welcome screen displayed below. If yes, then Next has been deployed correctly.
Replace yourInstitution in the above link with the name of your institution that appears in any working SS&E URL.

To verify that Next is configured properly, click on "Current Student" and verify that you are prompted with a login screen and able to log in using your institution username/password login credentials.

If you are able to log in successfully, then authentication has been set up correctly.
Kiosk Configuration
Before students can use Next, an SS&E Administrator must login to each kiosk/location using their institution's Microsoft (.edu) account in order to "set" the Kiosk location.
If a message pops up displaying "Microsoft - Need admin approval", then Next setup is not complete. To resolve this message, contact your Microsoft

Administrator to grant access to the URL.
When logging in as an Administrator in order to configure the Next kiosk locations, administrator users will see/use the same login screen as students, and select "Current Student".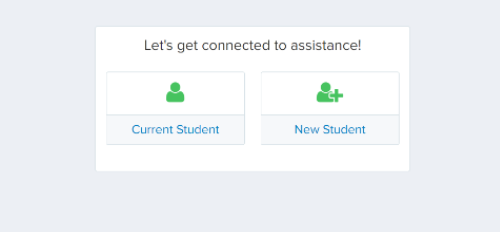 After logging in, an SS&E Administrator will only have one option which enables them to set the Kiosk Location.
To set the Kiosk location:
1. Click on the "Set Kiosk Location" link.
2. Select the Kiosk location from a list of locations set up in SS&E.
3. Once a kiosk location is set, the administrator must GO BACK using the back arrow and click on "LOG OUT".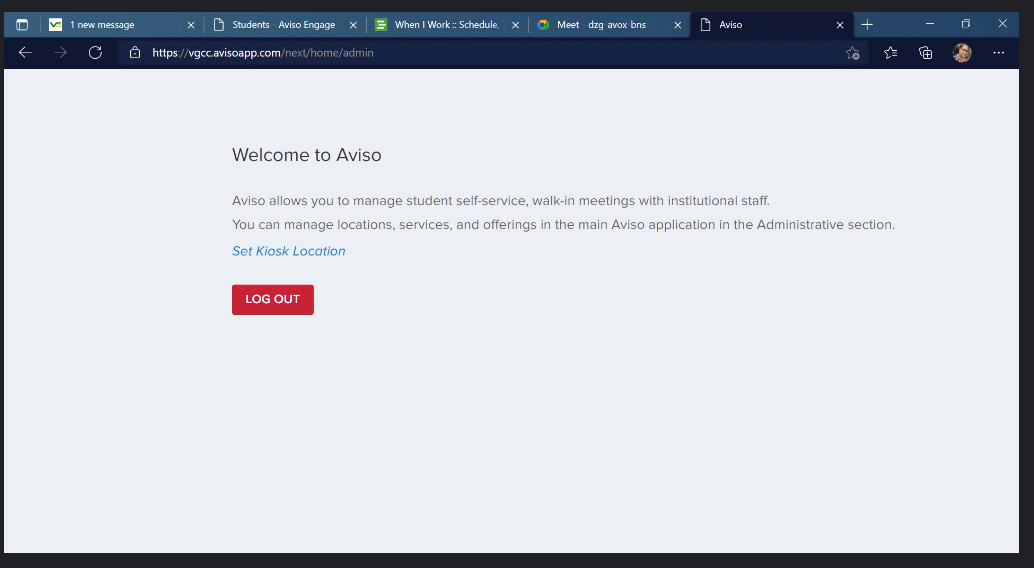 4. By design, after selecting "LOG OUT", the system should log the administrator out of Next and out of their Microsoft account. When using an administrator account, it is very important to make sure the SS&E Administrator user is no longer signed in.
If the

SS&E

Administrator does not log out of the Admin view, then all students will see "Set Kiosk Location" when trying to log into Next, and this can cause confusion.
To verify that the Administrator account is logged out of Next:
1) Click on "Current Student" and make sure the Administrator account is not signed into Next.
2) Browse to office.com and make sure the Administrator Microsoft account is not signed in.
If either place shows that the administrator is still logged in, make sure to sign out and verify again that the Administrator is logged out of both Next and their Microsoft account.
Another reason why students only see "Set Kiosk Location" may occur if/when a student is incorrectly assigned an Administrator role in

SS&E

. To check this, run a Person Role Report from the Reports menu for the Administrator role only to verify which users are set up as an Administrator.