Generating a Key Code Account Activity Report

To run the Keycode Account Activity Report, you must be granted TS Coordinator permissions and the ability to generate reports on your institution's registration codes. If you do not have this access, contact our Support Team by clicking Submit A Request (subject: TS Coordinator Permissions).

To begin, click TS Coordinator from the home page of your account.

In the Subscriber Accounts area located on the right side of the page, click on Keycode/Account Activity Reports link.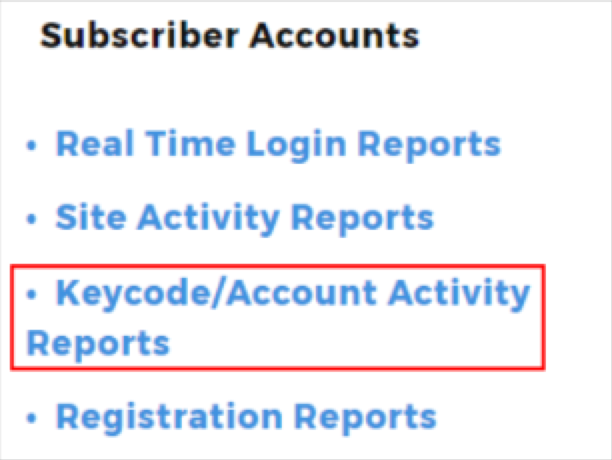 Click the Accounts by Keycode tab. The Summary of Key Code Accounts tab will list all of the key codes in use by your organization. This area will display the key code description, the number of accounts used and allotted under this key code, the subscription length, and the key code creation and expiration dates.

Click the View button to see a list of subscribers who have used that key code. This area displays each subscriber's external ID (if collected by the organization), start date, expiration date, last login, total logins, history, and account status.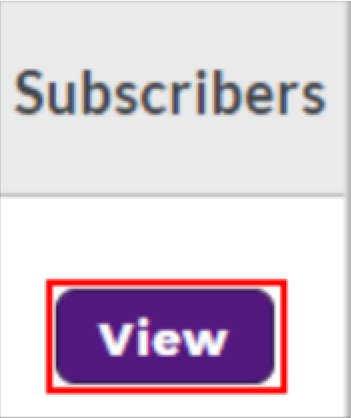 Click a subscriber's name to view their subscriber and personal information page. The View button in the History column will display a record of each login for that subscriber. Each login record consists of the date and time the subscriber has logged into LAT. To export data for a key code as a Microsoft Excel document, click the Export to Excel link.