From your home page, click Survey management within your AMS Coordinator menu.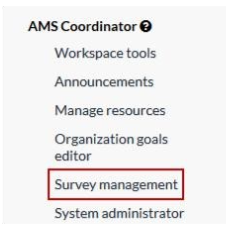 Go to Launch and Manage Surveys.

Enter a title for your survey, provide a description (optional), and click the Create New Survey button.

Select the form/survey you created using the first drop down menu, or select a form/survey created by another person in your learning community using the second drop down menu. Once the form/survey is selected, click Save & Continue.

SETUP/STYLE
In the Setup/Style tab, you can customize the look and messaging of your survey by adding a banner, a title, an introductory message and a closing message. Once you've edited these customizations, please click Save & Continue.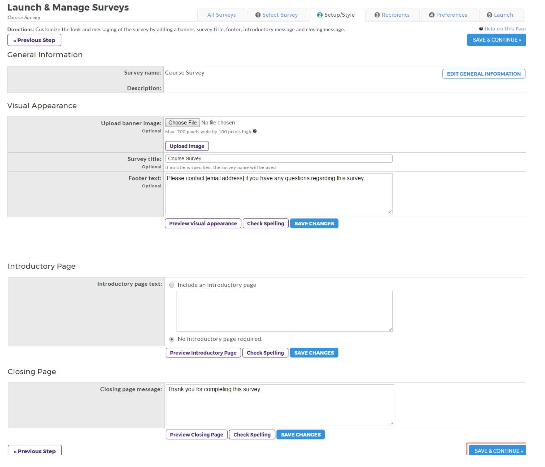 On the Recipients tab, please edit your email message if you wish to customize the message your recipients will receive. Once you are satisfied with your message, click Apply Changes.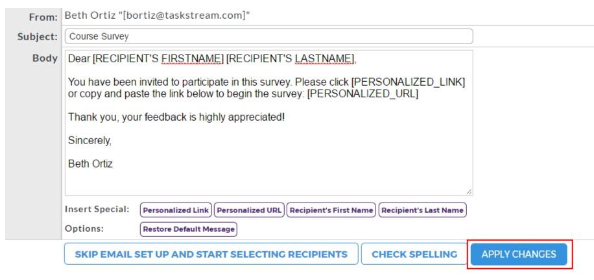 ADDING RECIPIENTS
You can add your recipients in a few ways: Add Taskstream Subscribers, Import Recipients from Another Survey, Import Recipients from a Text File, or Add Email Address Manually. Once you've added your recipients, please click Save & Continue.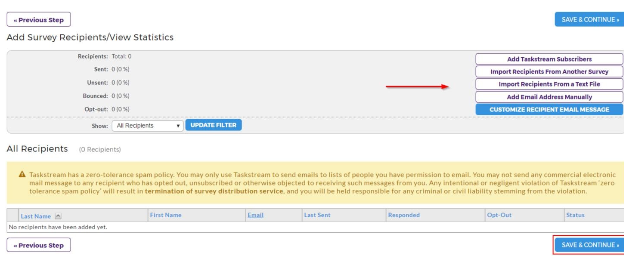 PREFERENCES
On the Preferences tab, please indicate the preferences connected to sending survey reminders, close date and anonymity. Once you've set your preferences, please click Save & Continue.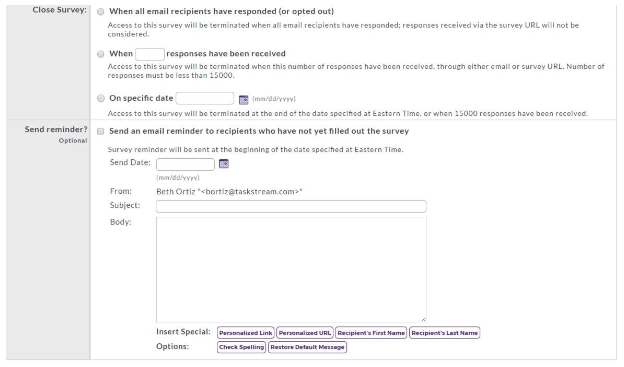 LAUNCHING THE SURVEY