Click the expand icon on the video's lower right side for larger and fullscreen viewing. Click "CC" to access closed captions.
In the top navigation bar, click Resource Tools.

On the right-hand side of the following page, click Form Builder.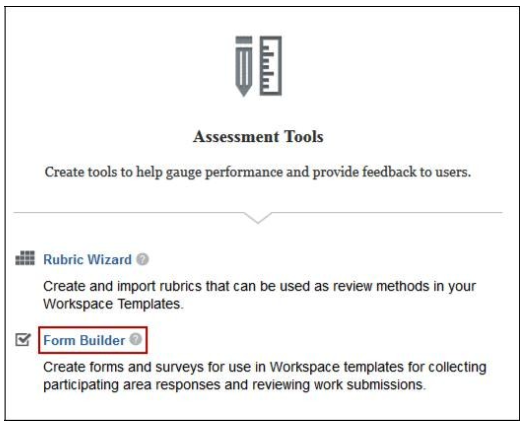 Creating your Form
Enter a title for your form, provide a description (optional), and click the Create New button.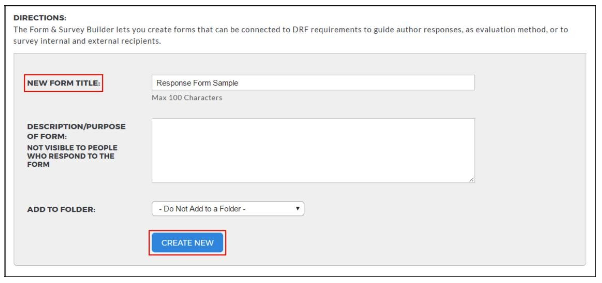 To add headings or questions to your survey, click to Insert New Form Element.

From the dropdown menu, select the type of element you want to add to your survey, then click the Continue button.

The following options can be added to the survey.
The headers should be used to add titles and directions to different portions of the survey.
Section Header

Subsection Header
The last six options should be used to prompt respondents to answer different types of questions.
Open Ended (text/comment area)

Open Ended – 2 column format (text/comment area)

Choice – One answer (radio buttons or pulldown)

Choice – Multiple answers (checkboxes)

Rating Scale (single or multiple criteria can be rated)

Date

Number
Each form element is subject to formatting rules. The following screenshots provide examples of the formatting rules that apply to each element.
SECTION HEADER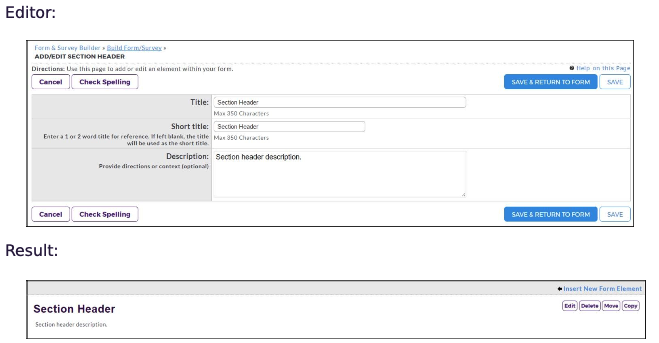 SUBSECTION HEADER
Editor:

Result:

OPEN ENDED
Editor: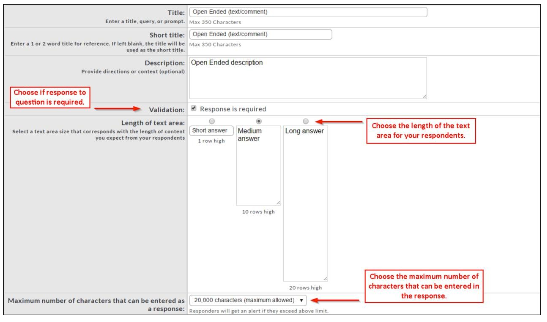 Results:

OPEN ENDED – 2 COLUMNS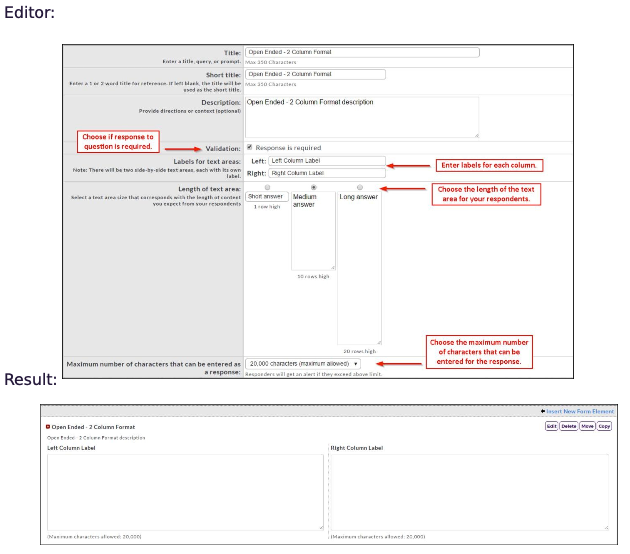 CHOICE – ONE ANSWER
Editor (part 1):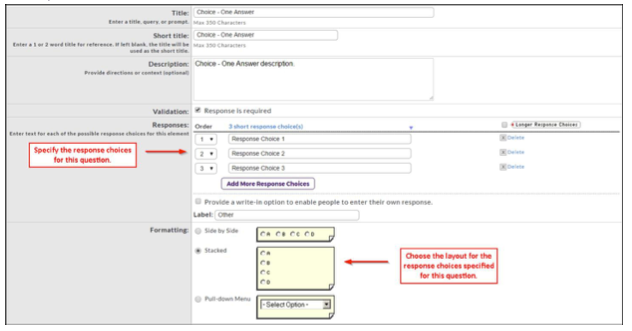 Result:

CHOICE – MULTIPLE ANSWERS
Editor (part 1):

Editor (part 2):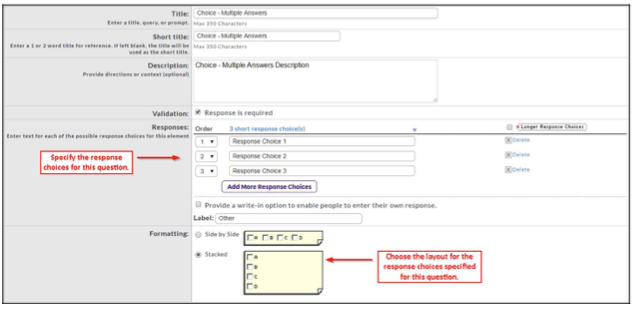 Result:

RATING SCALE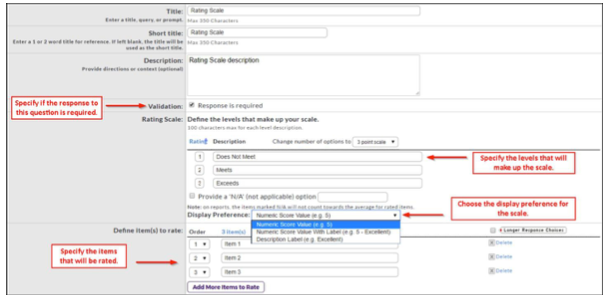 Editor (part 2):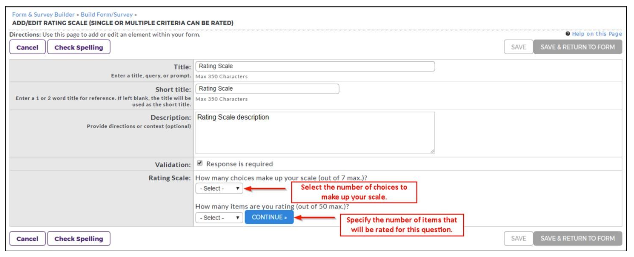 Result: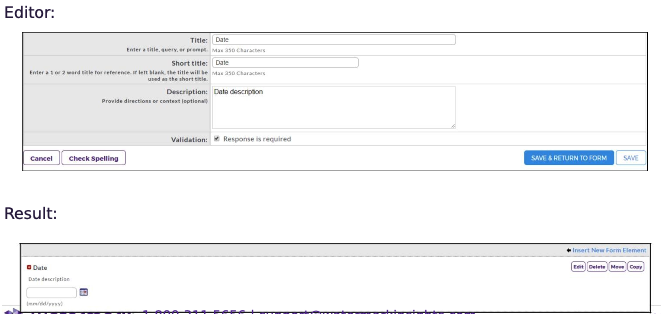 Number