Introduction
Courses, student rosters, and student profiles (demographic information) are added to LiveText through imports. Imports can be done manually in a LiveText administrator account, or an automated batch import process can be set up by your institution's IT department.
Manual Imports
To manually import data to LiveText, log into an administrator account and click the Course Admin tab: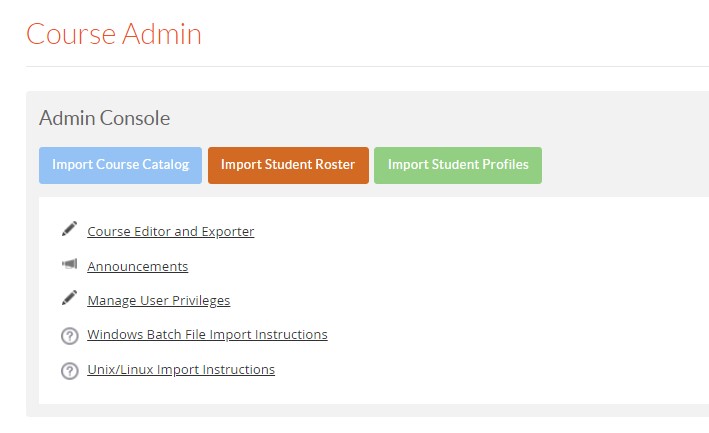 There are three buttons for each import: Import Course Catalog, Import Student Roster, and Import Student Profiles
After clicking on one of the import buttons you will be brought to a screen that contains links to the import file sample, a file specification document that explains each field in the import, and troubleshooting documentation.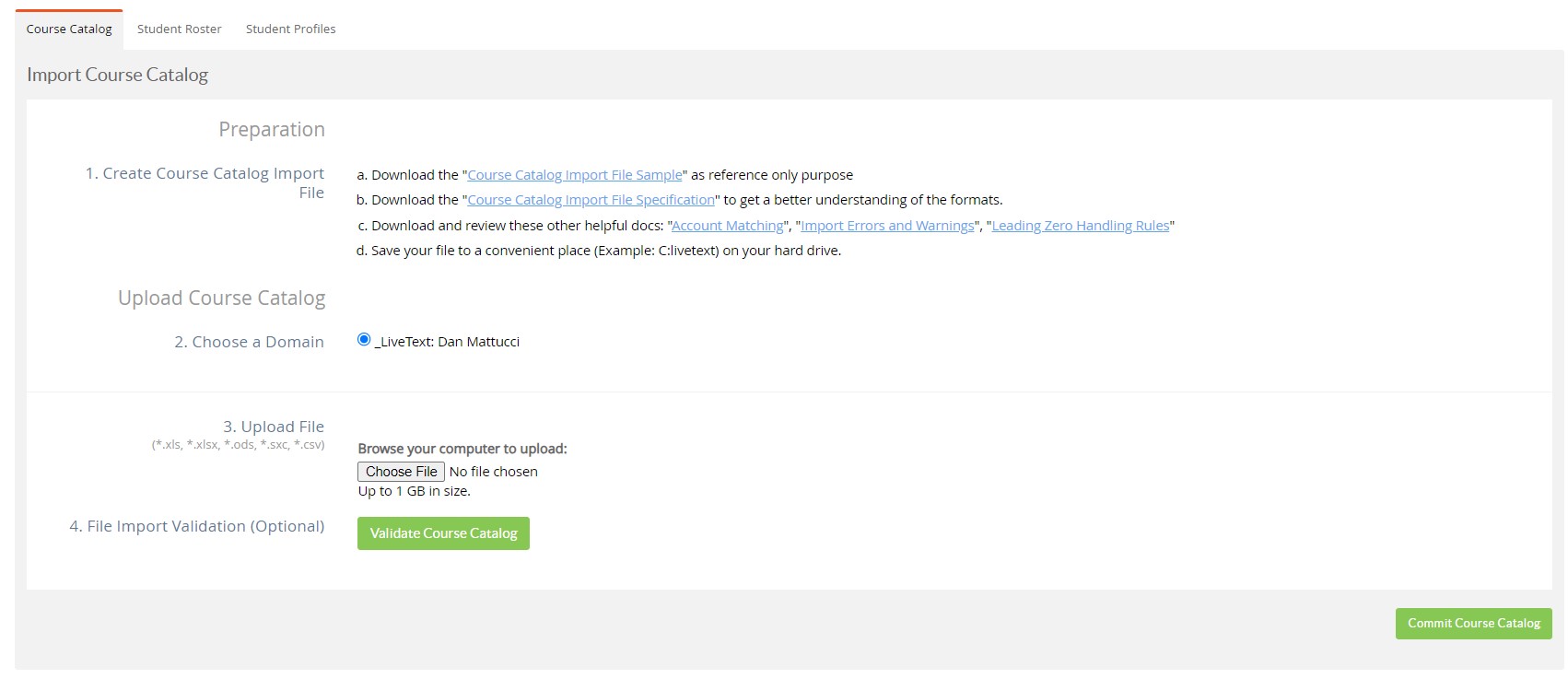 Once your file is ready to be imported, browse your computer and select the file. Once it has finished uploading ("Completed" will be displayed on the screen), click the Validate button ("Validate Course Catalog," "Validate Student Roster," "Validate Student Profiles"). This will check for any errors with your file. If there are errors listed for any of the rows in your file please correct them, then re-save your file and import again.
NOTE: If you commit an import file that contains errors, the rows containing the errors will not be processed
If there are no errors in your file ("Warnings" are okay), click the Commit button ("Commit Course Catalog," Commit Student Roster," "Commit Student Profiles").
Batch Imports
The instructions for setting up batch imports can be found by logging into a LiveText administrator account, clicking the Course Admin tab, then clicking either Windows Batch File Import Instructions or Unix/Linux Import Instructions.
Both instructions pages contain all required files to set up the batch import process, as well as the same sample files, file specification documents, and troubleshooting documents that can be found on the manual import screens.