This is the most basic template within the catalog and consists of two major fields available for editing:

The Title field and the rich text editor which contains the page's content.






Adding a new Content Section

When adding a new content section, right click on the section the new narrative will reside within, or right click on the Catalog item if this new narrative will be a new parent item.

Select Insert and Content Section to create a new narrative item: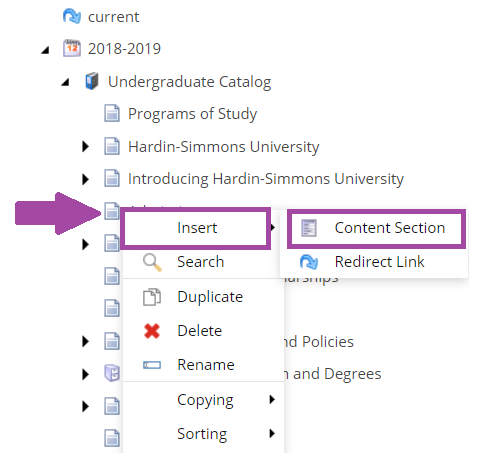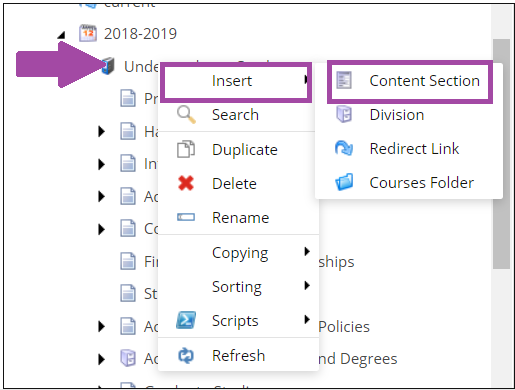 The initial naming of the item can be entered in the pop up: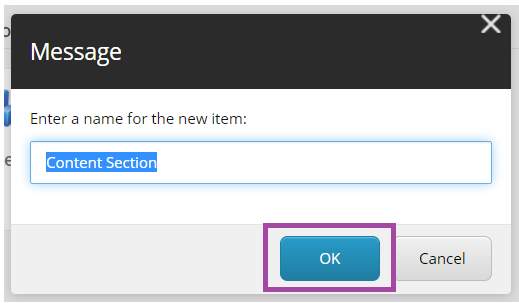 Please note

This initial naming of a newly created item is the Rename field which represents the URL/path of this new item.
No punctuation is permitted in this initial name but can be entered into the Title field and Display Name field once the new item has been created.

Please see Editing Title Textbox for more information on updating the naming fields.

A new access role will not be automatically created with a new section/program/course subject code. When creating new items in the catalog, you will need to manually create a new role IF a user will need individual access to the new item. Once the role is created, you will be able to assign it to the user profile of the user who will need access.