Adding a New Department/Division
Right click on the Catalog or Division item that the new division will reside within. Select "Insert", and then select the "Division" option. The Division template is the template used to house programs. It is similar to the Content Section but is designed to be a parent to programs and other division items.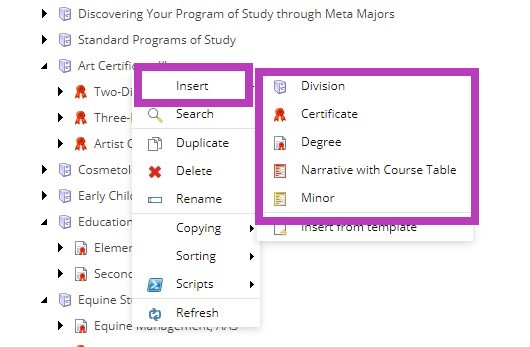 Once you have selected the Division template to add, a pop up will launch asking you for the title. This initial naming cannot have punctuation included because it will become the path/URL of the new Division page. Once you have entered the new name, click OK and the item will be added to the content tree. You can then update the Title field of the item as well as the Display Name of the item. (The Display Name is the label of the item you see within the content tree.)
Please note: Once you have added an item within the catalog, be sure to approve and publish the item.