System Administration allows users to create, update, and remove program to course alignment. Importing program curriculum through a CSV import is still an option and is still suggested for bulk program curriculum imports and updates.
System Administrators can search for a course name or course catalog code and toggle on and off a course's alignment to a program. Additionally, the System Administrator can mark a course's type as required or as an elective course.
*Note: A course that is aligned to a program will default automatically as a required course type.
To change the alignment manually, click Programs from the side menu bar. Locate the program and select More Options. Click Manage Curriculum.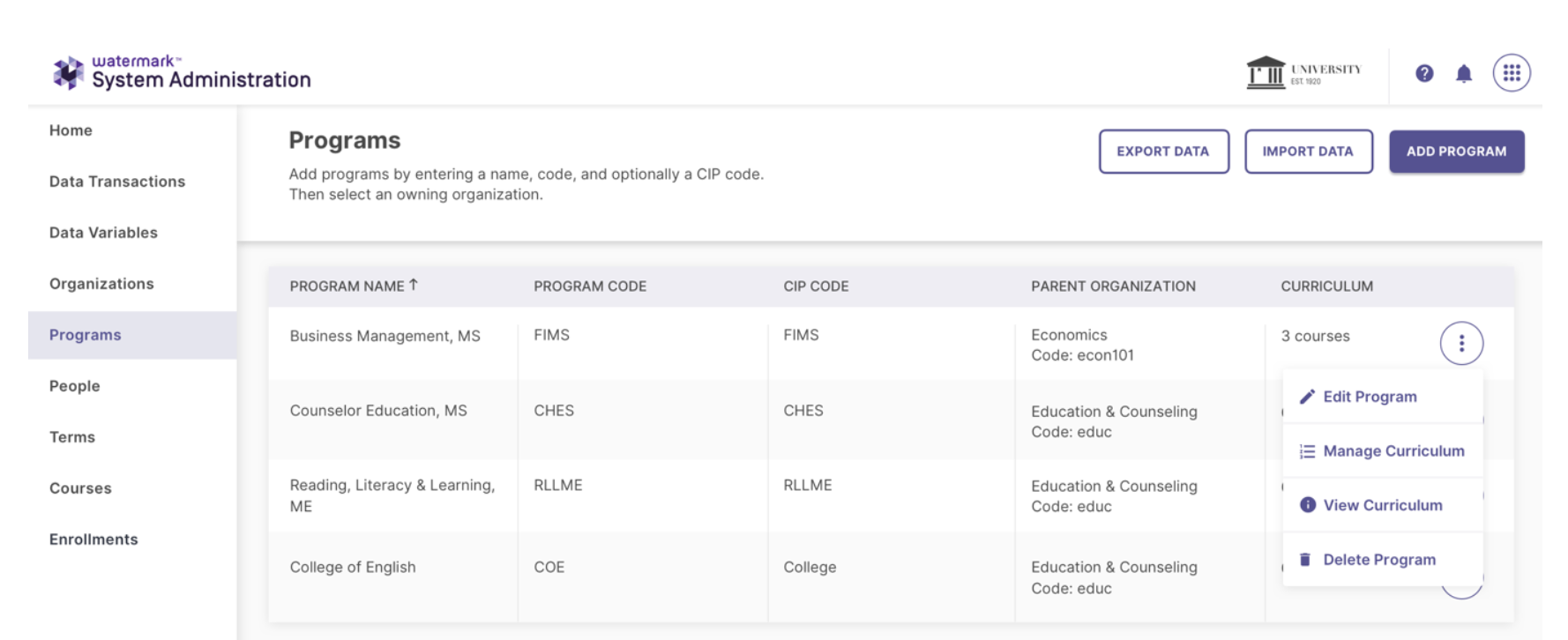 Under the program, the alignment will appear next to each course. If you choose to align, click the (+). When alignment has been completed, click Done.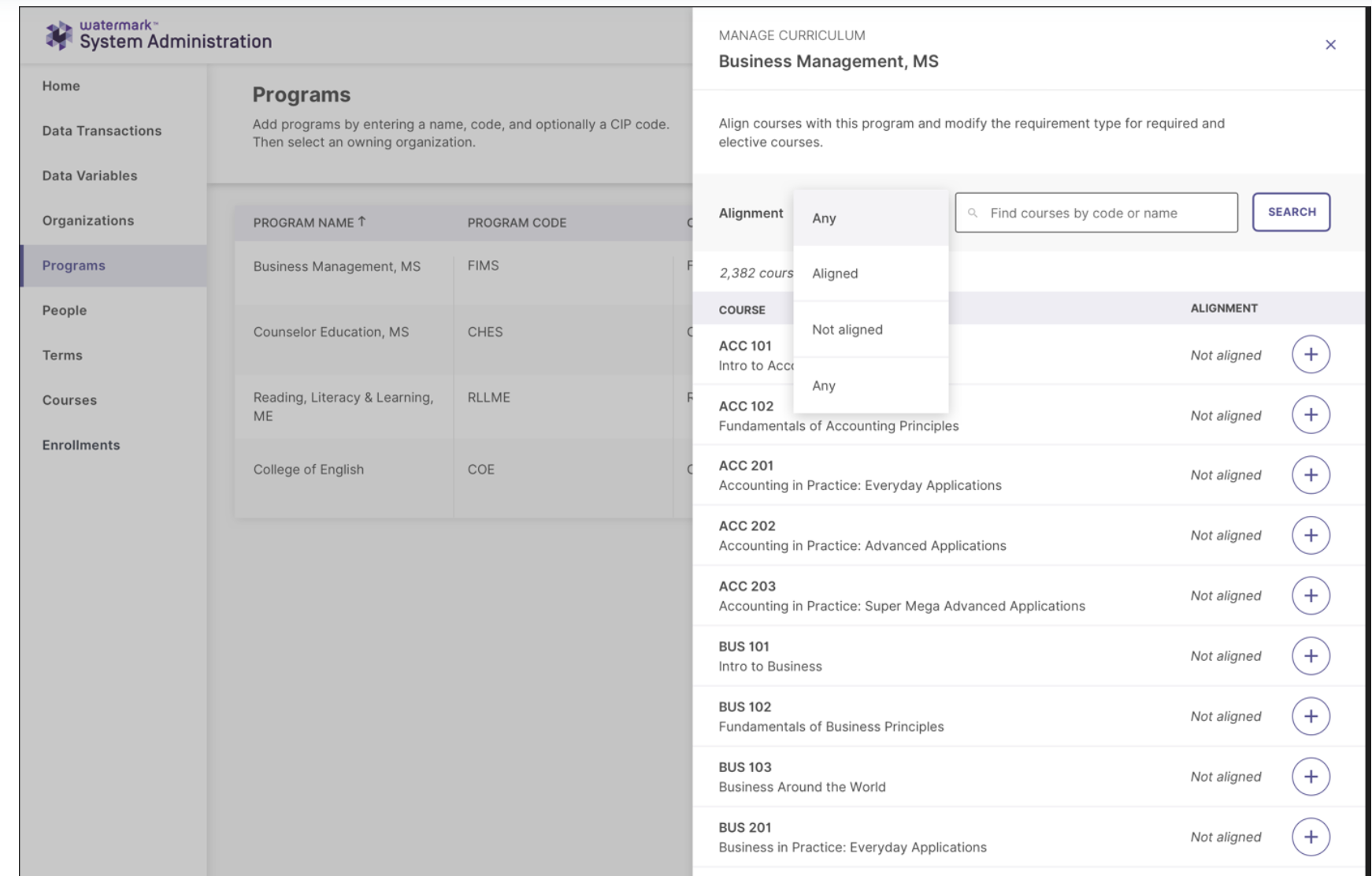 Above shows the Manage Curriculum flyout. One component shown is the filter dropdown options of: Aligned, Not Aligned or Any. Another component is the search bar - by course name or course code.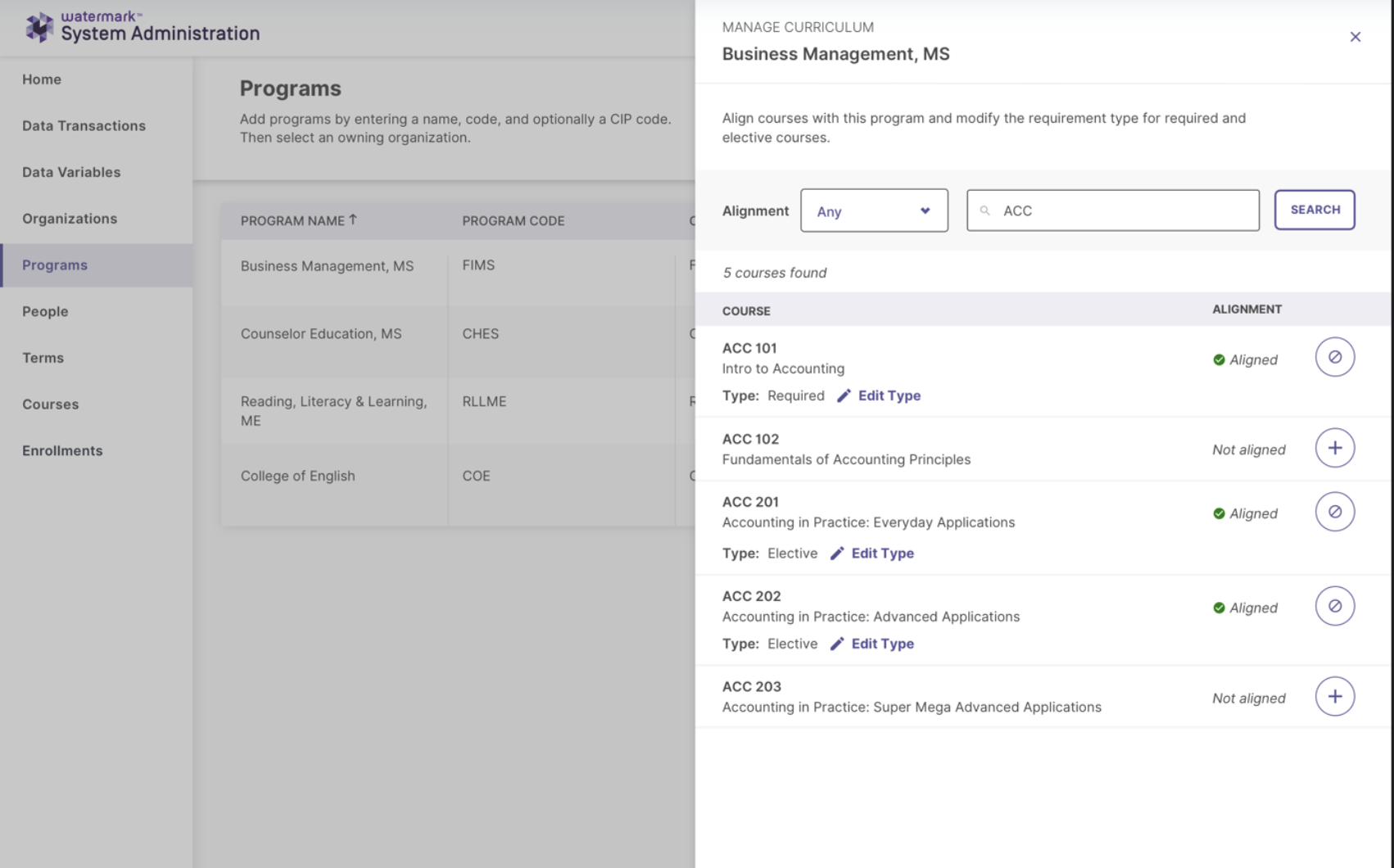 Once aligned, the course defaults to Required. Click Edit Type to change the type from Required to Elective.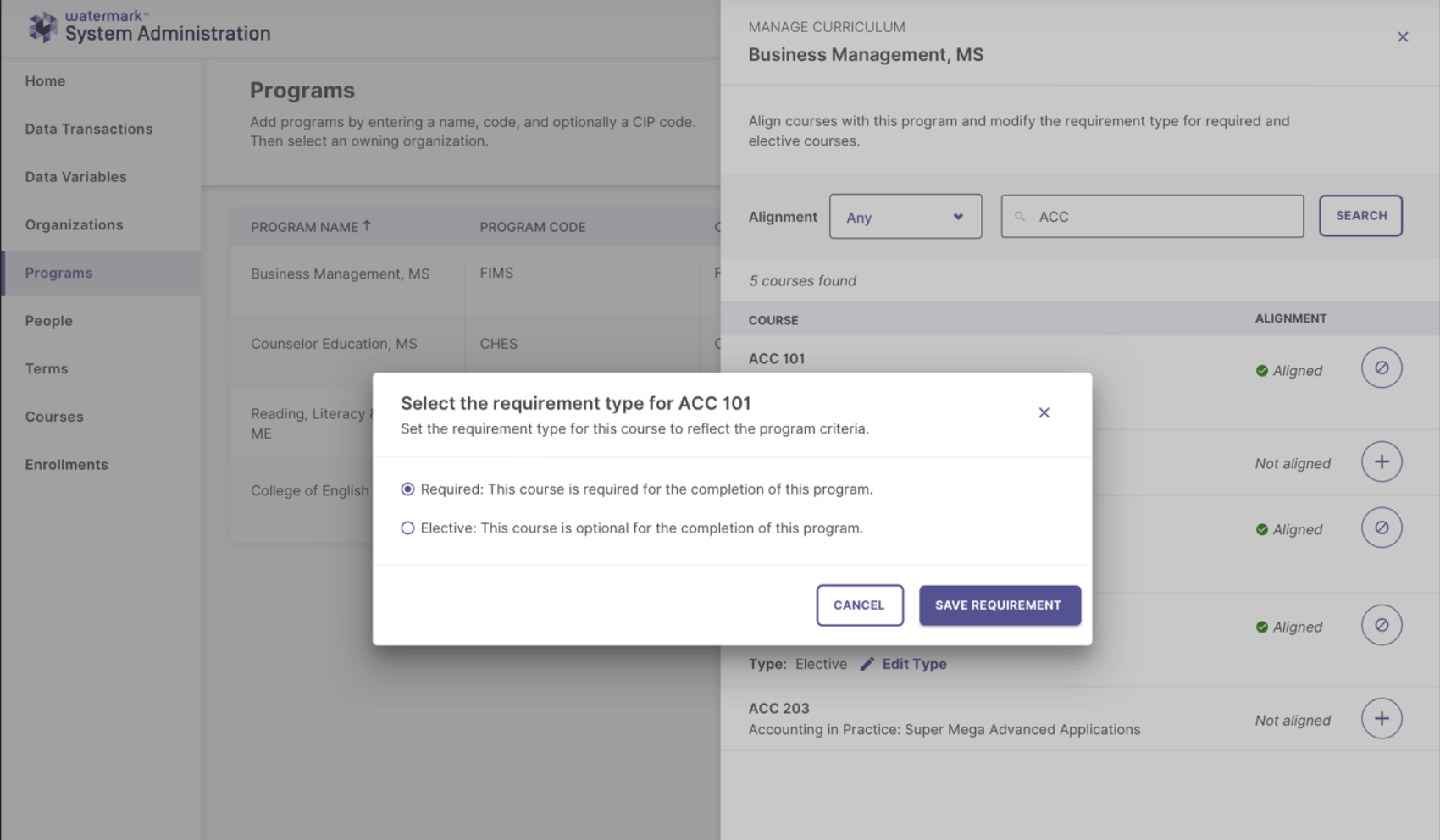 To align courses via import, please view the article here: Aligning Courses to Programs via Import (Program Curriculum)