There are two ways to map outcomes to Strategic Goals. One is where administrators do the mapping from within a central location, and the other is where the plan is published to your organization and leads from the organizations can go in and do this mapping themselves.
As an administrator, there is a centralized mapping experience from within the Strategic Plan. Go to Strategic Plans and click on Manage Strategic Plan. From there, expand the Goal you want to map to and click Map Outcomes.
From here, you'll be able to map to outcomes at any level of your institution.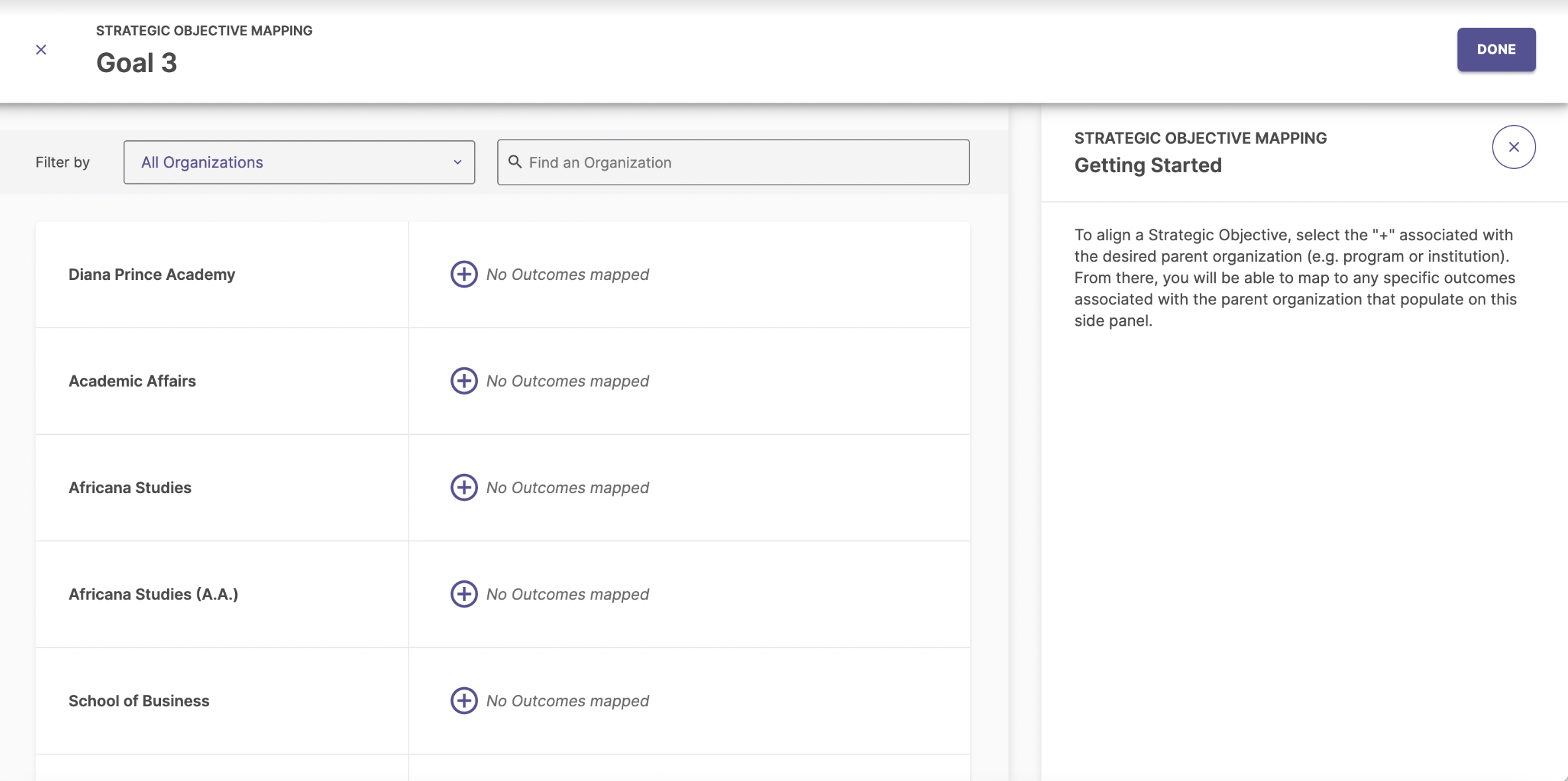 Publish a plan so that leads can map to the Strategic Plan. After you click Manage Plan, on the top right, click Publish.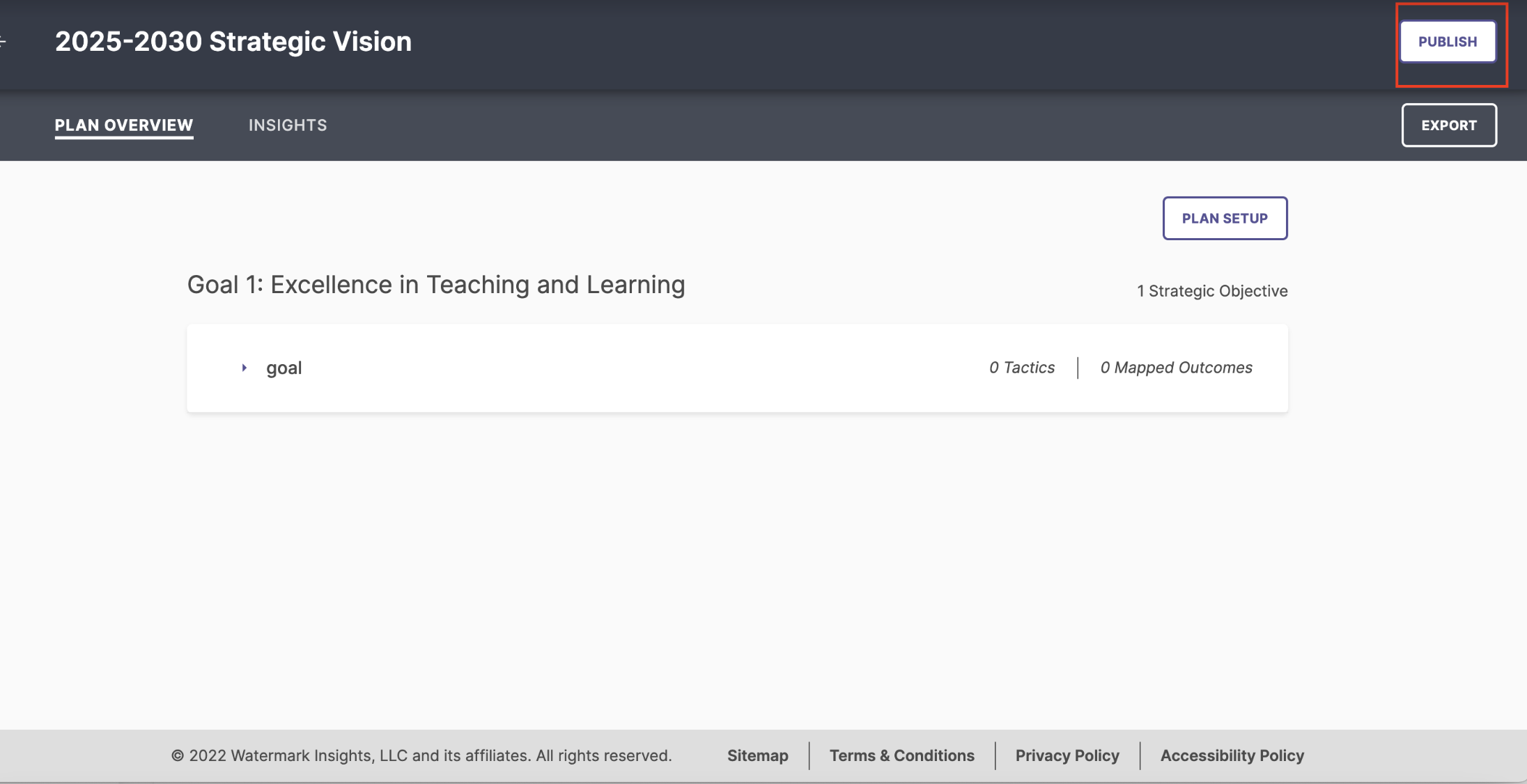 Next, you will be able to check the names of the organizations or programs you want to publish the Strategic Plan to. Check those off and click Apply.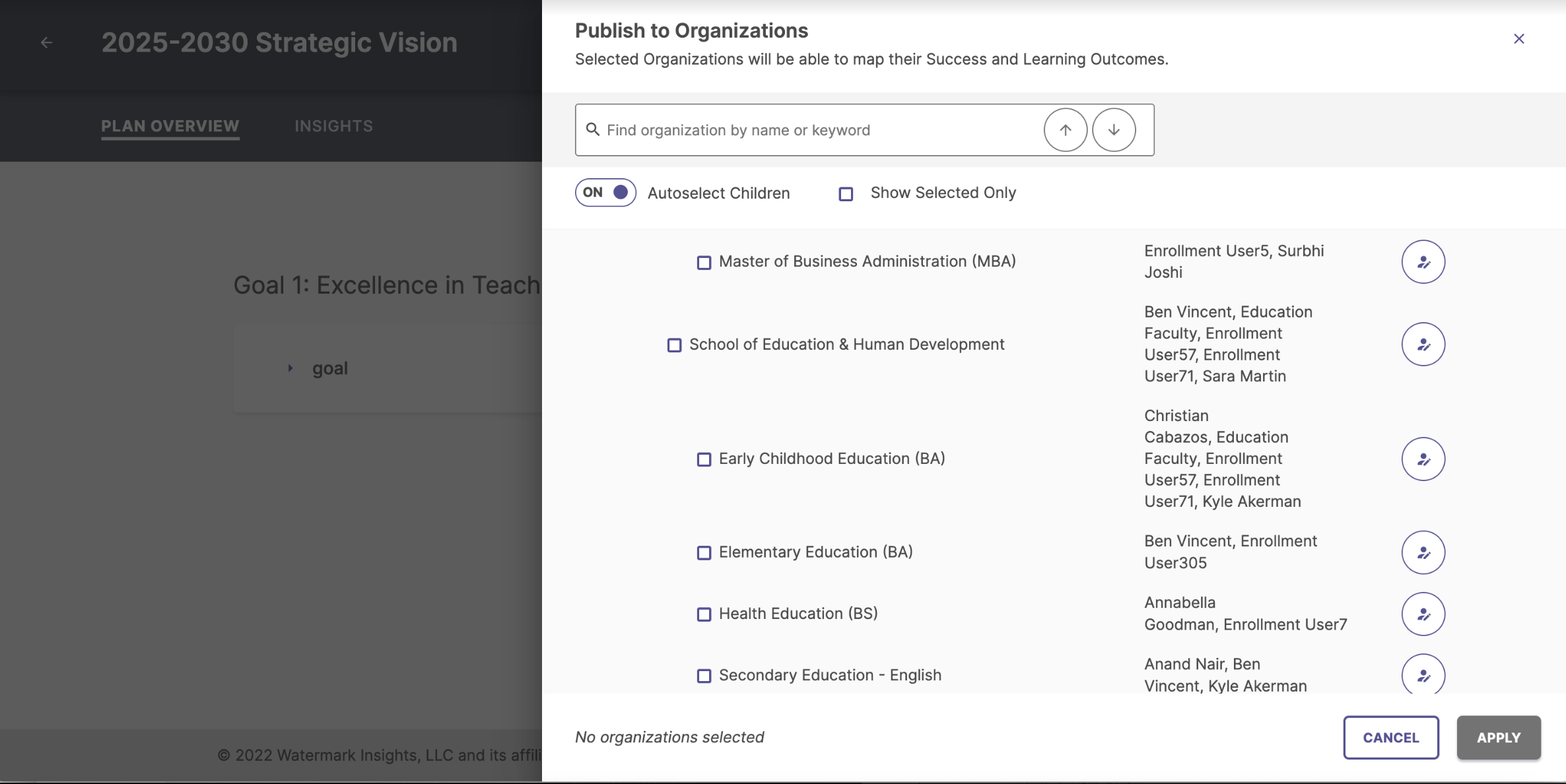 The leads will now see the name of the Strategic Plan under the org on their homepage.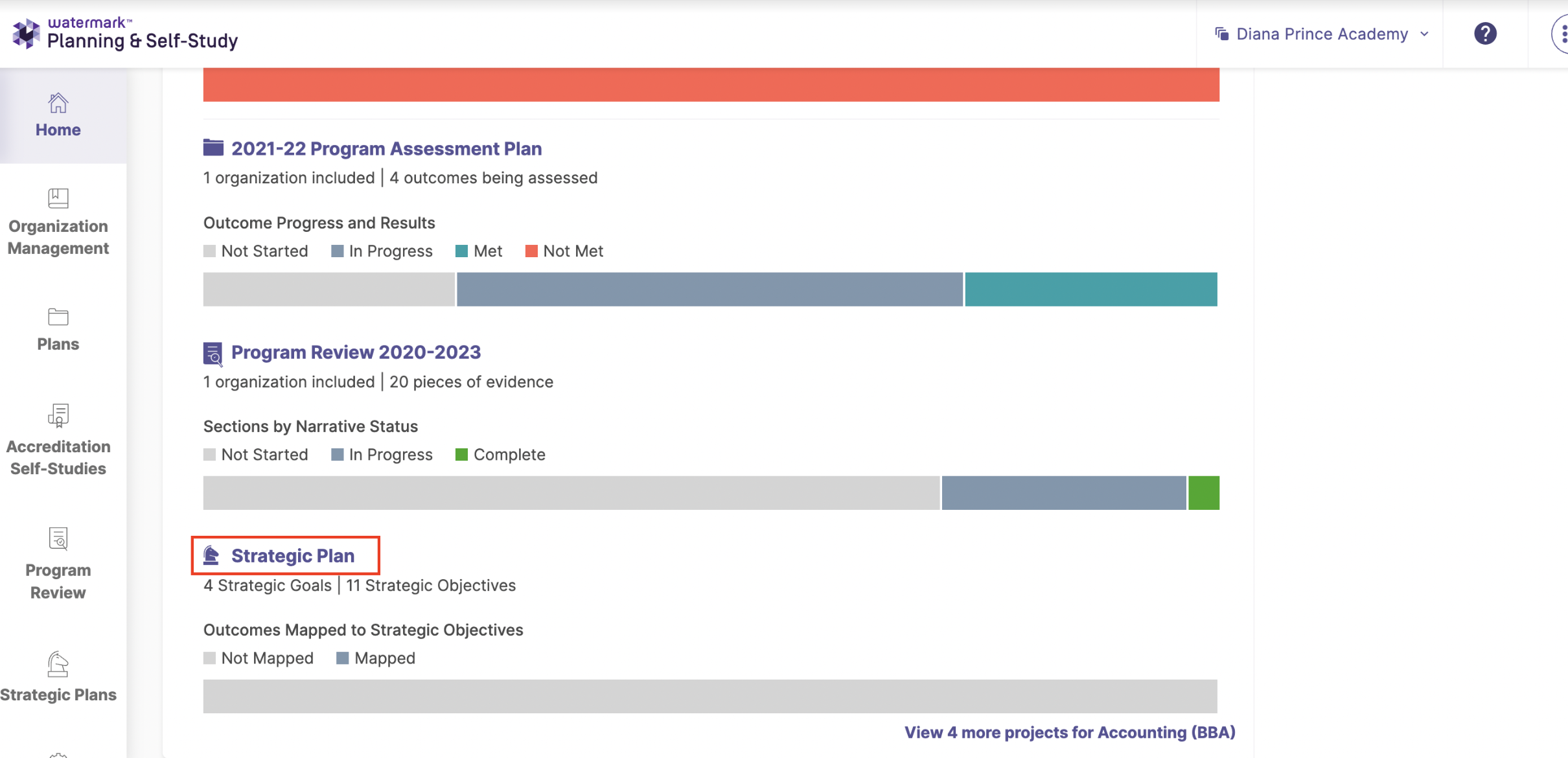 After the user clicks the Strategic Plan, they will be able to map their own outcomes.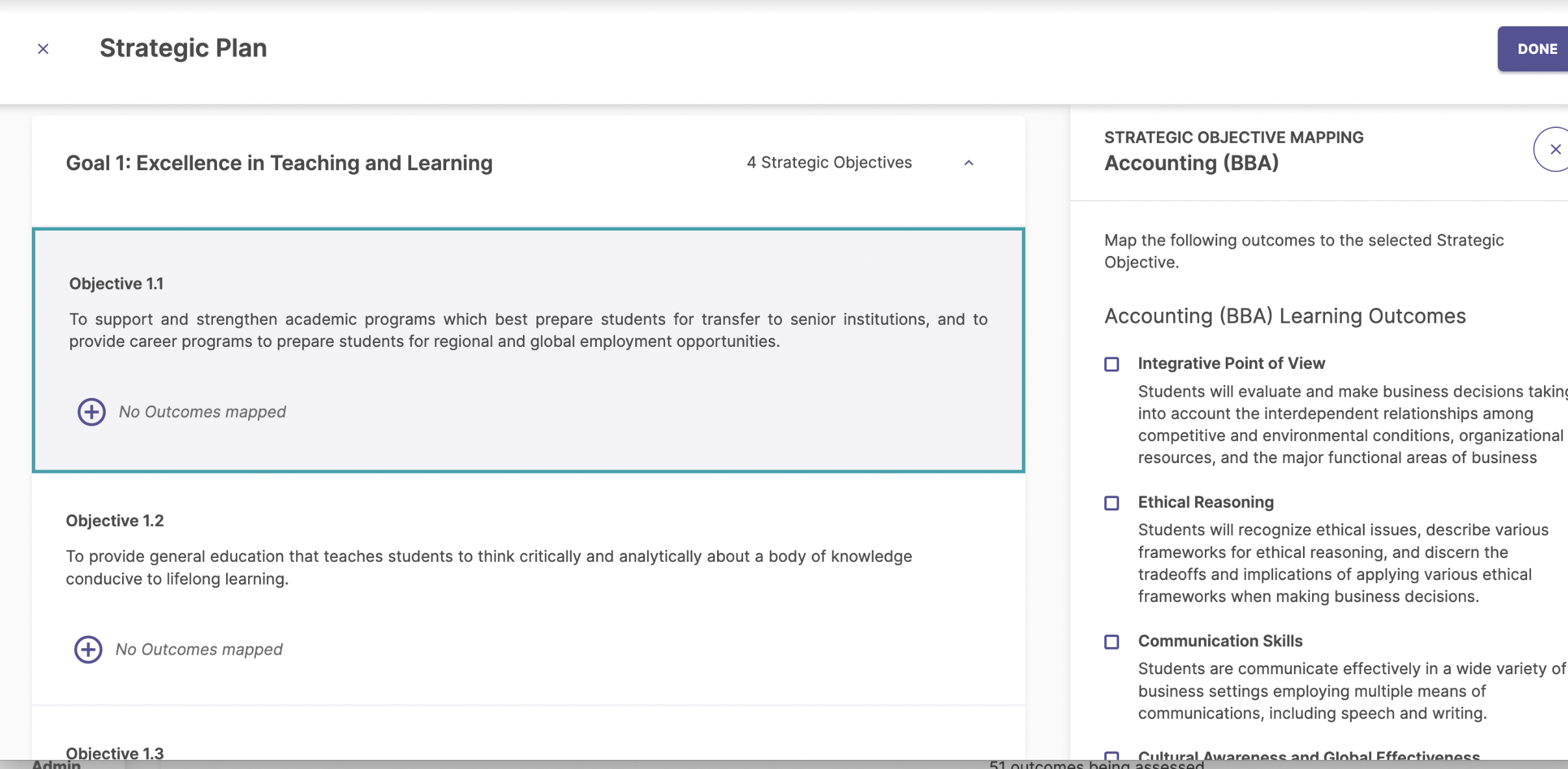 Back in the Strategic Plans module, check out the Strategic Plan Insights and CSV Exports for reports on this mapping.