Reviews, Promotion and Tenure
Enhancements
Cleaner Email Notifications for Review Processes
We updated the layout of email notifications, and removed Watermark branding, to reduce the feeling of being marketed to and more clearly communicate the action your institution is asking the user to complete.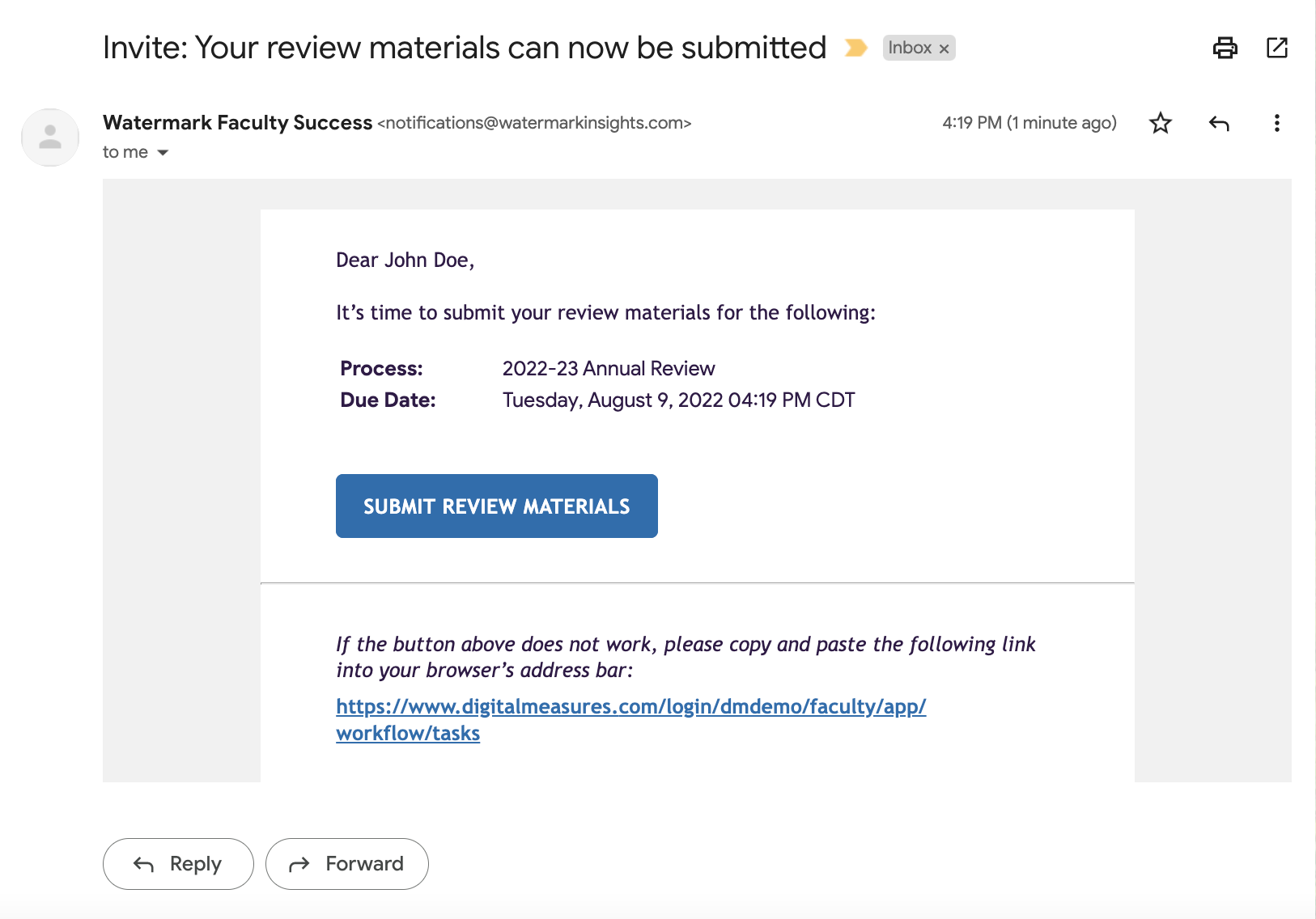 Example of a invitation to submit review materials to the 2022-23 Annual Review process by Tuesday, August 9, 2022 at 4:19pm CDT
Users who work with multiple Watermark products will also notice more consistency between these and other email notifications they get from the suite.
Check out how this looks for your users by sending yourself a test email for one of your schedules!